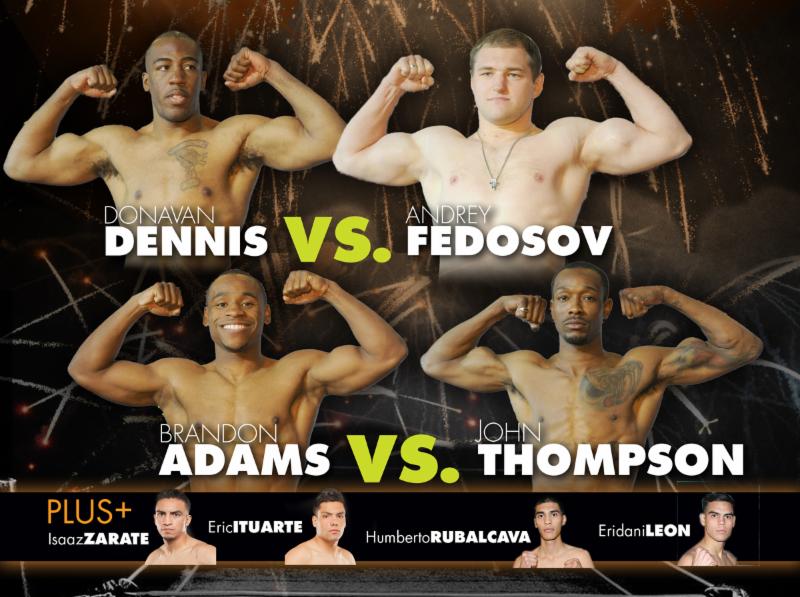 Tomorrow night in Corona, California, undefeated Super Bantamweight Adam Lopez returns to the ring for the third time in three months when he battles Miguel Tamayo in bout scheduled for six rounds at the Omega Products Outdoor Arena.
The bout will be on the undercard of the Boxcino finals where Lopez GH3 Promotions stablemate John Thompson takes on Brandon Adams in Jr. Middleweight championship bout.
"Training went really well. I did a lot of sparring to get ready for Tamayo who is a southpaw," said Lopez.
Lopez, who has a record of 11-0 with six knockouts will be fighting for the third time since March 13, is coming off of two consecutive 2nd round knockouts with the first being over undefeated Pablo Cruz that was nationally televised by ShoBox.
"I feel good about keeping active and having fights to keep me busy. It is a good confidence boost to keep me active."
In Tamayo, he is fighting a guy that has 30 fights under his belts (16-12-2, 14 KO's) and has been in the ring with former world title challenger Cesar Seda, current world champion Gary Russell Jr and prospects Diego De La Hoya &McWilliams Arroyo.
"He is a veteran journeyman. He fought guys like Russell and De La Hoya so it is a measuring stick and it will put me in a category that I should start getting more notice. I don't care what the others did with him. I am just going out to do my thing and win the fight."
Even though the 24 year-old Lopez is from San Antonio, Texas, he has California roots and did not grow up far from Corona.
"I am from California and not too far from Corona. I fought here as an amateur and am excited to fight here as a professional."
"I am excited GH3 is keeping me active and have been fighting every month. This is exactly what I need to do. I am going to go out there and do my thing. I am excited and honored to be fighting on the Boxcino finals show and on the last ESPN Friday Night Fights card,"finished Lopez.
Said Lopez promoter Vito Mielnicki of GH3 Promotions, "We are happy to have Adam fight on this card. With John fighting in Boxcino, it gives Adam a chance to fight close to where he grew up and get him exposure on the West coast."