A packed card just got a notch better, with word that Dominican contender Eudy Bernardo has been added to the Feb. 6 "Detroit Brawl" card at the Masonic Temple, in downtown Detroit.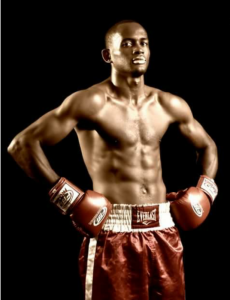 "A really good card just got even better," said promoter Dmitry Salita, who as a world-class professional set up many training camps in Michigan. "Fans will enjoy his power punching style. Bernardo is trained by the former world champ, Frank Tate, and is really one to keep an eye on."
The 20-0 lightweight, has 14 KOs to his credit. According to manager Lily Mares "he's strong in both hand, is hungry for a championship and is really disciplined. He never says 'I can't.' Eudy is ready to be on top. He is ready to show all and prove how great he is and I know Salita will put him in the right direction."
This highly decorated amateur is now living and training in Houston, Texas, away from his family, because he wants to improve his craft and challenge the best lightweights in the world. Fans in attendance can expect a new level of hard-hitting efficiency from Bernado come Feb. 6.
The card is stacked with stellar talent, including future star Serdar Hurdayberdiyev, a welterweight who repped Turkmenistan in the last Olympics, will seek victory.
Also, James Ballard, an undefeated light heavyweight from Detroit , seeks to leave an imprint on fans on this evening. Emilio Salas, a cruiserweight from the Bronx, wants to continue his climb up the ladder, as well.