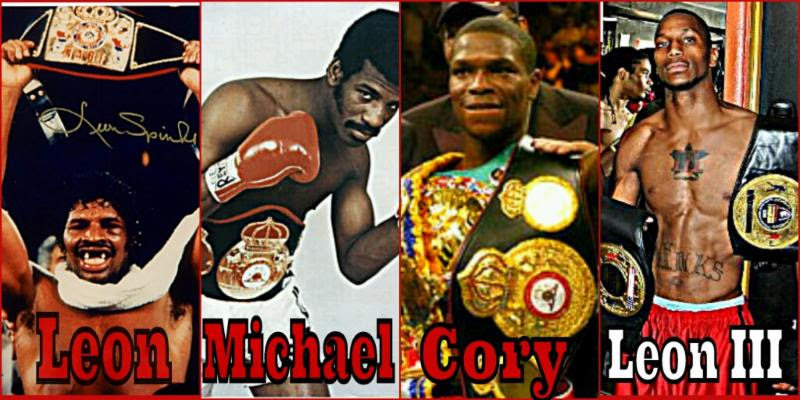 Rising lightweight Chuy "El Huracan" Gutierrez (14-0-1, 4 KOs) and his March 12th opponent, Leon "The Third Generation" Spinks III (11-3-1, 7 KOs), are both looking to make their own mark in their 8-round "Knockout Night at the D" co-feature. Gutierrez is seeking to expand his marquee on a national level, while Spinks attempts to shine on his own terms despite his spotlight catching last name.
Zab "Super" Judah (42-9, 29 KOs) takes on Josh "Pitbull" Torres (15-4-2, 7 KOs), in the 10-round main event of the inaugural show of the new monthly pro boxing series, "Knockout Night at the D", airing live on CBS Sports Network from the Downtown Las Vegas Events Center (DLVEC).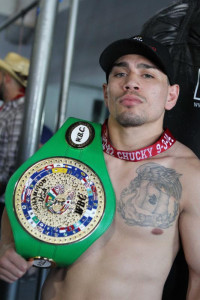 The 27-year-old Gutierrez (14-0-1, 4 KOs), fighting out of Las Vegas, is ready to make a name for himself and Mar. 12th is scheduled to be his coming out party on a national stage. He's rapidly become a fan favorite in Las Vegas because of his exciting, aggressive style of fighting. Chuy's ready to spread his wings, now being showcased fighting on national television, and expand his growing fan-base.
Born in the fertile boxing town of Sinaloa, Mexico, which produced Hall of Famer Julio Cesar Chavez, Sr., among many others, Gutierrez is making up for lost time. He was a baseball prospect who didn't box until he was 21. "I played sports in high school, baseball was my first love, and I dreamed of becoming a big leaguer," Gutierrez said. "Boxing found me. I was attending college at Southern Nevada and working, but the first day I walked into Johnny Tocco's gym, I fell in love with boxing. I've watched so many greats train there and I learned a lot from them."
"I have a lot of respect for Spinks, but I'm just fighting the man, not his family. His grandfather was world champion, but I'm not fighting his grandfather. I'm excited to be fighting him on CBS Sports Network."
Spinks (11-3-1, 7 KOs), who fights out of Huntington Beach, CA, is not only the grandson of former world heavyweight champion and 1976 Olympic gold medalist, "Neon" Leon Spinks, his great uncle is world light heavyweight and heavyweight champion, in addition to being a 1976 Olympic gold medalist, Michael Spinks. And young Leon, who turned 28 this past Valentine's Day, is also the nephew of former 2-division world champion Cory Spinks.
His familiar last name in boxing has been a blessing, albeit one that has also put a lot of pressure on Leon. "Things have always been that way (pressure) because I'm named after my grandfather, 'Pops,'" Leon III explained. "From the beginning of my pro career, I was put in tough fights because of my name, just tough fights…real wars.
"I got to 8-0 but that hurt me because I couldn't get good fights. But I've always really been my own man. This is a very, very, very big event for me, my family will be in the house supporting me."