Undefeated prospect Omar Henry, a Chicago native with a Puerto Rican background, died at the age of 25 on Friday in a Chicago hospital after a battle with gall bladder cancer. He had been hospitalized for three months.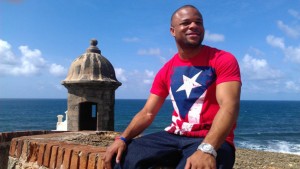 Henry's record stood at 12-0-1 with 9 knockouts, having faced modest opposition in his young career. A step up into the spotlight was planned for November, in a Shobox-televised fight. Henry didn't feel well enough to fight, and the bout was cancelled. After being checked out by his doctor, a shocking discovery was made: he was diagnosed with Stage 4 gall bladder cancer.
Adding an even more tragic note to the already tragic affair, was Henry's desire to make it to his 26th birthday, coming up in just one week from today, on February 8th. Last month, he wrote this on his Facebook page:
I got exactly less than 1 month left until my 26th birthday February 8. Hopefully I live to see it. I really have been getting a lot of support with kind words and prayers from all over the world with this battle with cancer. Thank you and I will continue to fight for us!!!!
Henry came up short of that wish, but stayed positive throughout his battle, right through his last posted words and messages to his fans, days before his death.
It's an awful story, and our deepest condolences go out to Henry's family and friends. Rest in Peace.