Valero vs. DeMarco & Abregu vs. Gutierrez Results Are In!
The Edwin Valero vs. Antonio DeMarco lightweight championship match is scheduled to be held tonight, February 6. The card begins at 9 eastern on Showtime, and is preceded by the Luis Carlos Abregu vs. Richard Gutierrez. Once the fight is over, you can check back in here to see full Valero vs. DeMarco results, and a recap of how the fight went down.
Valero vs. DeMarco Results and Recap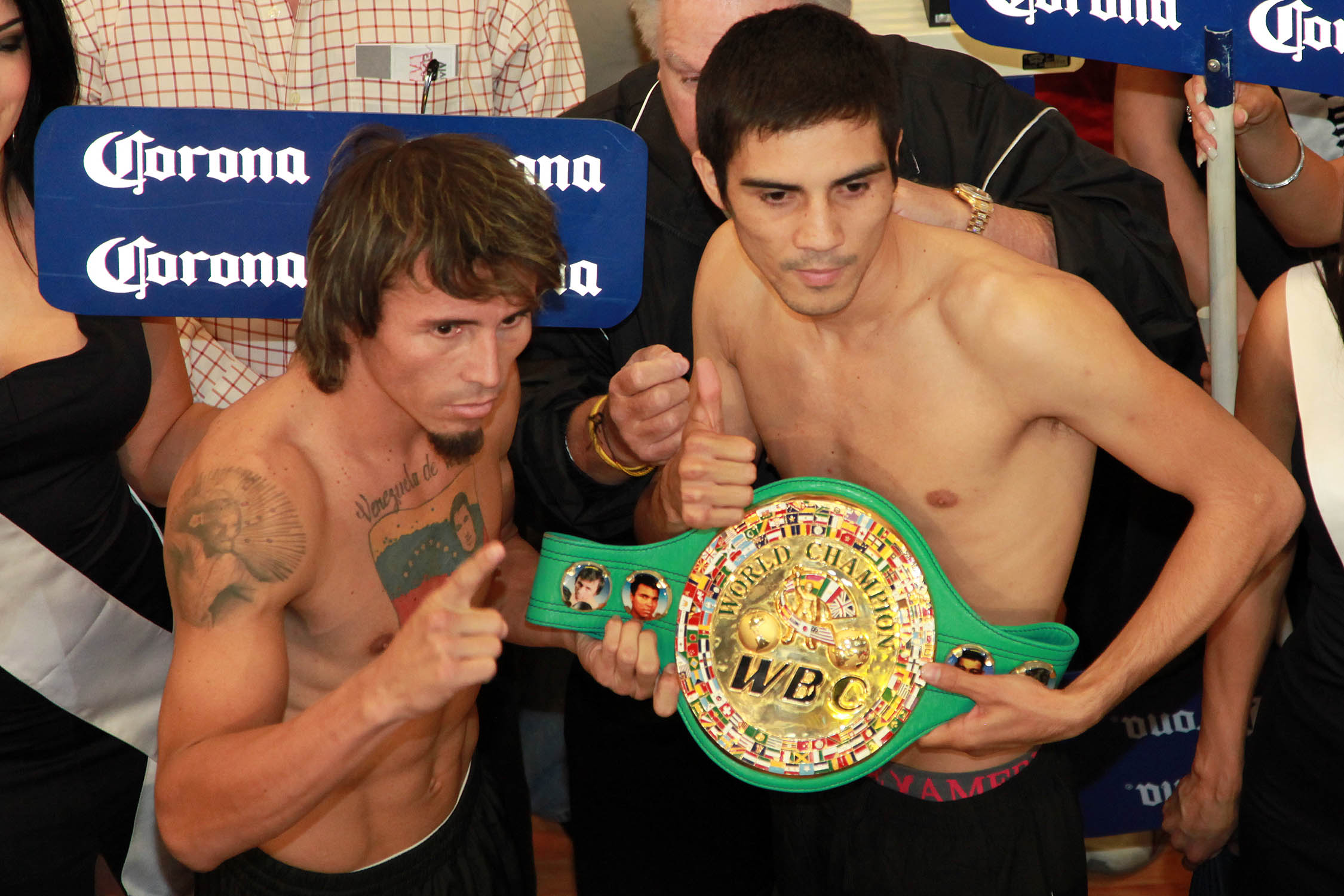 Edwin Valero retained his undefeated record and his knockout streak, after Antonio DeMarco's corner stopped the fight after the 9th round. Valero was in control throughout, and while DeMarco fought hard, it seemed that he simply was not able to compete at Valero's level.
The only time the fight was in question for Valero was when in the second round he received a terrible cut over the right eye as a result of a vicious but unintentional elbow. However, he was able to persist, and DeMarco was never able to take advantage.
For Valero, the fight was a good opportunity to showcase himself in front of an American television audience. He didn't "wow" the crowds as he may have wanted, but he did put in a solid performance over a top rated opponent, albeit in a very thin lightweight division. He also showed some additional elements to his game besides the raw power that we have all heard about.
DeMarco clearly still has plenty of time to recoup, recover and progress, and particularly in this thin lightweight corps he won't be sent too far down the rankings. At the time of the stoppage, all three scorecards read 89-81 for Valero.
Abregu vs. Gutierrez Results
In an exciting and action packed fight, Luis Carlos Abregu kept his undefeated record intact by taking home a wide decision against Richard Gutierrez. By the end of the fight it was all Abregu, however, the outcome was far from certain in the back and forth early rounds.
As with last year, Abregu put his hat in the drawing early for a Fight of the Year nod. In the second round he got sent down to the canvas and head to get on the bike to survive. He then put down Gutierrez in the third round, and badly hurt him at the end of the fourth and the fifth. By the seventh, although Abregu had been in control, he got cut under his eye and also got rocked a bit. However, Gutierrez seemed to hit a wall, probably due to some of his earlier battles, as well as the body work that Abregu had invested in earlier in the evening. Final scores in the bout were 98-90, 97-91 and 97-91.
Abregu has certainly proved himself to be a capable, driven and fan-friendly fighter. However he now must step up to face the big dogs in his division. Fights at welterweight or junior middleweight against the likes of Kermit Cintron or Alfredo Angulo would be exciting and fun to watch.
Photo Credit: Tom Casino/ Showtime
Thanks for checking in to see the Valero vs. DeMarco results and recap. Check back again soon and we'll update the current lightweight division rankings to see where the winner stands and if he ascends to the top of the division.