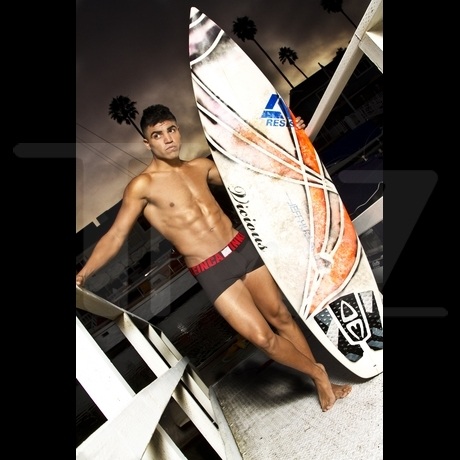 "Vicious" Victor Ortiz's STAR POWER just hit new heights. Not only did he make his HBO 24/7 debut Saturday night, but also, early this morning, celebrity gossip site TMZ posted photos of Ortiz almost baring it all in an underwear campaign hotter than the Las Vegas sun.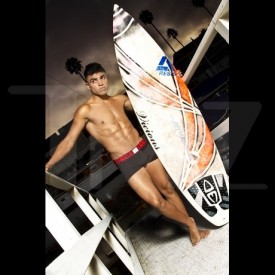 The WBC Welterweight World Champion is currently training for his September 17 mega-fight against Floyd Mayweather and judging from the nearly 20 photos of Ortiz in his skivvies (see below), the hard work in the gym is paying off.
It's a questionable move for Ortiz, considering that the guy has spent the last two years of his life trying to re-prove his toughness after giving up in his bout against Marcos Maidana. It does however, seem to make sense, for Golden Boy Lite, or Golden Boy the second, to do something that can only be described as Oscar De La Hoya-esque.
I guess the bottom line is that if you got it, you can flaunt it, and if somebody wants to pay you for that, then why not let them to do it. Certainly Money Mayweather couldn't argue with that point.
But it's probably a good thing these Victor Ortiz underwear photos were taken before the fight with Mayweather, and not after. All of those bruises and scrapes may not be too appealing in the advertisements.