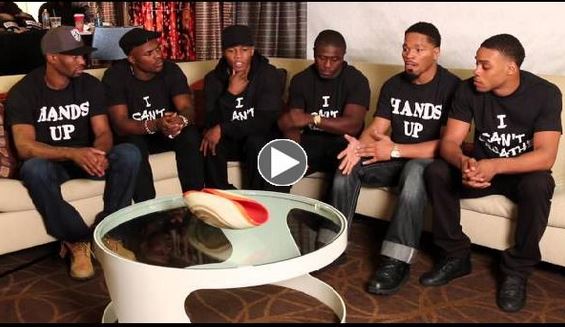 A decorated group of boxing stars met over the weekend to discuss the Black Out Boxing movement and their opinions on what could and should be done to address the issues facing communities across the country.
Former two-time world champion Andre Berto gathered the group on Friday in Las Vegas as part of his Black Out Boxing initiative. Former world champions Peter Quillin, Zab Judah and Shawn Porter convened with Joe Judah and 2012 U.S. Olympian Errol Spence, Jr., to have a frank and honest discussion about the issues facing our country and their responsibilities as public figures.
Berto chose to initiate the Black Out Boxing movement during last week's huge boxing weekend in Las Vegas after participating in a march in Los Angeles the previous week. "There are a lot of situations that are going on in communities and society in general," Berto said. "A lot of people see us as monsters in the ring but I believe at the end of the day, we're real people and we can stand for a cause."
Porter chose to participate in Black Out Boxing in an effort to show that boxers aren't always the stereotypical characters that they are portrayed to be. "We have some intelligence in and outside the ring," he said. "We're not the same breed of fighter that once was."
For Judah, it was important to encourage others to speak on issues that are important to them. "Reach who you can reach," Judah said. "Every voice that tries is going to be heard. A closed mouth will never be heard."
During the conversation, Spence noted the fear of police enforcement that already exists in a four-year-old relative and the need to strengthen those relationships in all of our communities.