Former British middleweight champion, Denzel Bentley says he will not allow his loss to Felix Cash to deter him from achieving his goals in the sport, as he plots his return this year.
Bentley claimed the Lonsdale belt with a fourth round retirement win over Mark Heffron in their rematch last November, but suffered a third round stoppage loss to Commonwealth champion, Felix Cash in his next outing.
The 26-year-old is awaiting news on his return and remains determined to face the biggest names in the division.
"I always want the biggest challenges, I want to climb the highest mountains," Bentley told proboxing-fans.com earlier this month.
"I just want to be that guy that's taking on challenge after challenge.
"Everyone obviously prefers an easy touch at some point, but that was there [a fight with Cash] and I thought if that's there, let's have it, if it's not there then we'll do something else and that was there.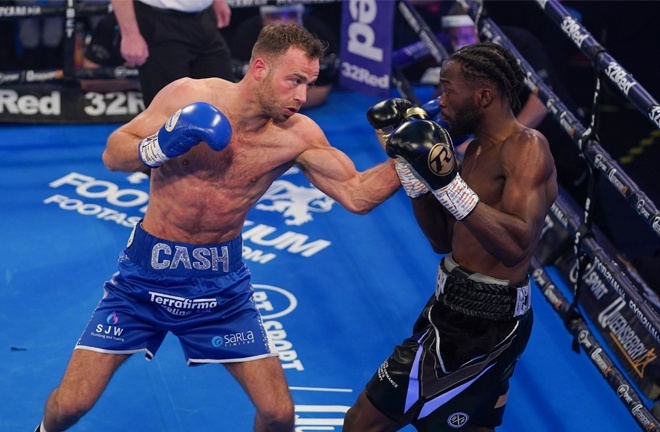 "So I thought let's go for that, why stop the momentum?
"I've just beaten a good fighter in Mark Heffron, let's carry on the momentum. You don't just want to go back, drop another level just mucking around and trying to get an easier fight.
"You can just keep switched on, keep going through the gears and keep beating good fighters.
"Similar to guys like Josh Taylor. He's fought good fighter after good fighter and he's the undisputed champion in 18 fights.
"That's the kind of career I was looking for, but obviously I'm not undefeated anymore, but I can still strive and become what I want to be in the sport.
"I'm ready to still take any fight, still the same energy. All them top boys that I was calling before I do still want."
View this post on Instagram
'2 Sharp' was set to make his return on September 11 against former British title challenger, Andrew Robinson, however the show was postponed after headliner, Sunny Edwards withdrew from his maiden IBF flyweight title defence against Jayson Mama with an ankle injury.
The Londoner says he is not targeting anyone specifically, but is keen to get back in the mix.
"Right now there ain't anyone specifically I've got my eye on.
"If I have a fight this year, come back and maybe next year I'll start scanning the division and see who's about."
Watch the full interview with Denzel Bentley below: