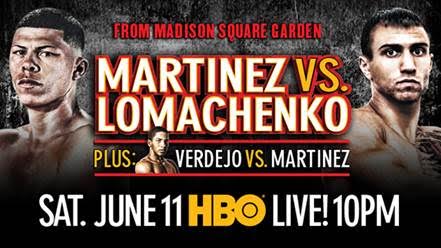 Harold Lederman and HBO Boxing are back with the latest in the ongoing and super popular Hey Harold series, with the unofficial ringside scorer breaking down upcoming bouts.
Here, he takes a look at this weekend's highly anticipated Roman Martinez vs. Vasyl Lomachenko match taking place at Madison Square Garden.It's the weekend of the Puerto Rican day parade which is always big in New York. It also happens to be Hall of Fame weekend, and Mr. Lederman is himself getting inducted!
Lederman comments that Lomachenko isn't a great pucnher, but he has great skill, to go along with heart and a chin. He's moving up in weight, and Martinez is a champ in the division. Lederman says Martinez's chances aren't going to be very good.
But then he also talks about how he's exciting about Felix Verdejo, and how he's a world champion in the making who has the complete package.
Stay tuned for the rest of the week for more Lomachenko vs. Martinez fight week updates.
Comments
comments