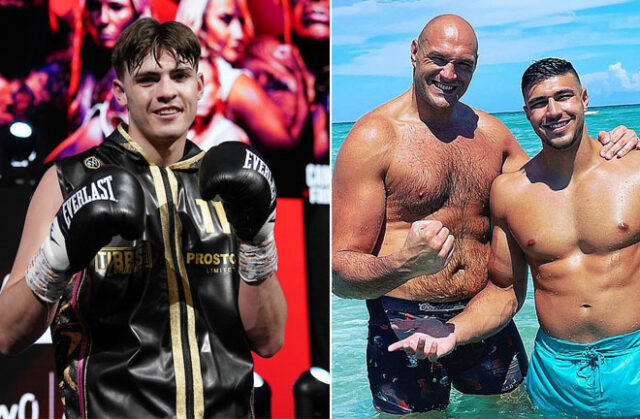 John Hedges has revealed his hopes of one day sharing the ring with Heavyweight world champion, Tyson Fury and brother Tommy Fury in sparring.
Unbeaten prospect Hedges (2-0) is training ahead of his third professional fight set to be announced this week and his first bout with trainer Mark Tibbs in his corner, after he was absent from his second outing due to being in the USA with Billy Joe Saunders.
'The Gentleman' previously told Pro Boxing Fans how he has been inspired by fellow travellers Tyson Fury and Andy Lee and is now keen to gain experience alongside the 'Gypsy King', who is in camp ahead of his trilogy with Deontay Wilder on July 24, as well as with his brother, Tommy.
"I'd love to mix it in with the Fury boys, Tyson and Tommy," Hedges told proboxing-fans.com on Monday.
"Just because it's a great name and they seem like great boys and the mental side of things, I think they're very good to be around.
"And you can see the way they've hit the ground and come back up, especially Tyson he's a big role model of mine, so I'd love to get over there and have a look and train alongside Andy Lee and things like that, it would be a great thing.
"So hopefully one day, get down there and mix some rounds in.
"Tommy would make sense [being the same weight class]. Go down there, meet all the boys and go for a bit of food after, that's how it should be!"
The 19-year-old turned professional with management company, S-JAM Boxing as well as Matchroom Boxing, having won four national titles during a stellar amateur career.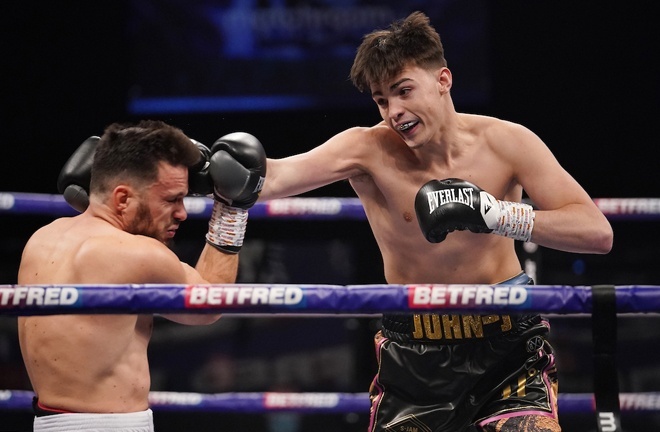 The Essex southpaw secured a contentious debut victory over Jan Ardon in October at Super Middleweight, but impressed with another points victory over Stanko Jermelic in April having moved up to 175lbs and Hedges believes this move has benefitted him.
"It's a lot better to be honest with you," Hedges said on his move up in weight.
"I like sparring big boys. I come in a bit heavier, get a go with the big lumps. I've been mixing it in with even a few Heavyweights, Cruiserweight, anything there is really, whatever comes down to the gym I'll spar.
"It's good for me really, I'm holding my own with them. Not saying I'm knocking them out, but when you're giving that amount of weight away, if you're holding your own you're doing something good.
View this post on Instagram
"I'm learning in the gym every day, I don't have time off, so the improvements have got to be there, it's going to show."
Watch the full interview with John Hedges below: