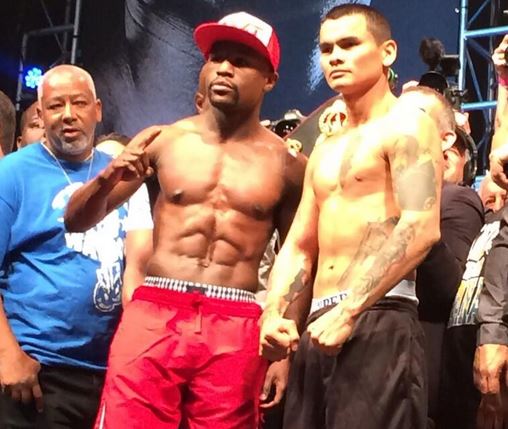 You may be sick of hearing about Floyd Mayweather vs. Marcos Maidana at this point, but it's always a good time for some more high quality analysis from Al Bernstein. Right here, you can watch the Mayweather vs. Maidana keys to victory video from Bernstein and Showtime, as he breaks down the fight and offers his 3 most important to-dos for each man if they're to come away victorious.
For Maidana, Bernstein says that he needs to keep punching, he needs to jab to the body, and he needs to land his left hook. Against Adrien Broner, he was able to effectively jab to the body to distract and confuse Broner before landing his left hook upstairs. That's how he scored one of his knockdowns in that fight, and he has been continuing to work with trainer Robert Garcia to set up that punch, even against a superior fighter and defensive fighter like Mayweather.
For Mayweather, what Bernstein says he needs to do is stay off the ropes, use lateral movement, and land his right hand. His straight right is his favorite punch, of course. We see video of Mayweather landing his straight right against Canelo Alvarez after sending out his jab first.
Enjoy the Mayweather vs. Maidana keys to victory video and keep on checking back for more updates all weekend long!