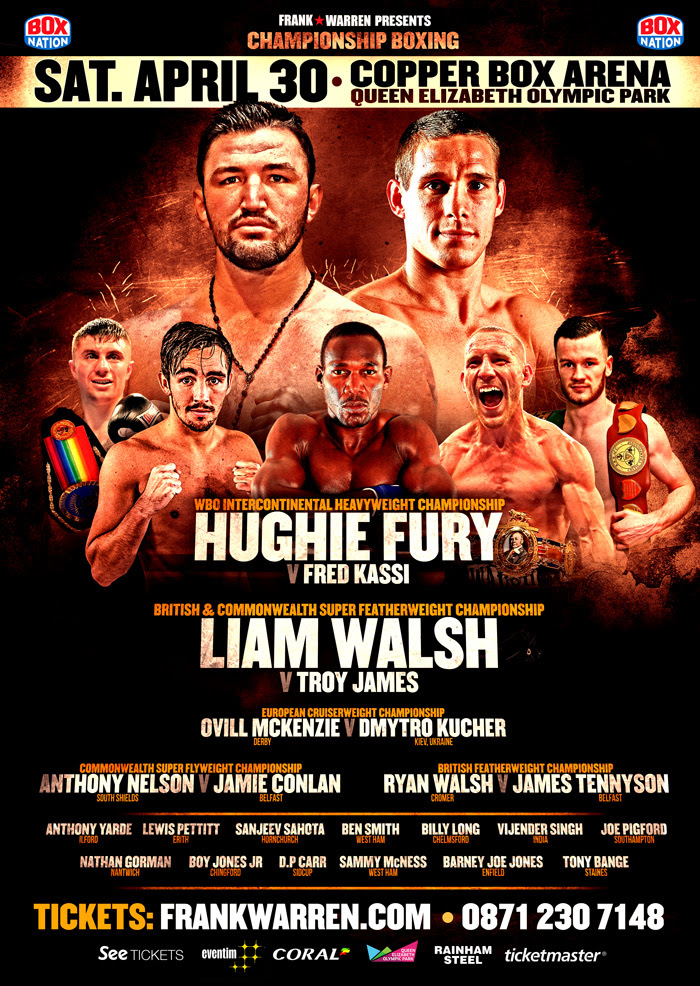 Hall of Fame legend Prince Naseem Hamed has backed his explosive Wraysbury welterweight prodigy Tony Bange to make a name for himself as the division's hottest property.
Bange, 25, goes by the nickname of TNT due to his ferocious punching power and will be looking to light up the welterweight division with his all-action style of boxing; starting with his professional debut at the Copper Box Arena against Teodor Stefanov on Saturday 30th April, exclusively live on BoxNation.
Hamed, regarded by many as the most entertaining boxer Britain has ever produced, has likened Bange to former undisputed world heavyweight champion 'Iron' Mike Tyson and says his man has what it takes to reach the very top of the fight game.
Hamed said, "One of the things that I've seen him do really well is emulate Mike Tyson. I've always loved watching Mike Tyson; for me he's possibly the best heavyweight that has ever lived. I'm talking about Mike Tyson at the age of 20 to 22, I couldn't see anybody beating him in any era,"
"I watched Tony mimic Mike Tyson by trying certain moves and throwing certain punches. He pulls off really well and I told him if he can do that in a fight then people are going to love watching him because everyone loved watching Mike Tyson in the early days,"
In a professional career which spanned ten years, Prince Naz held the WBC, IBF, WBO and lineal featherweight titles, as well as the European bantamweight title. If anyone can spot potential greatness then it's Naz and the born entertainer has tipped Bange to become a future champion.
He said: "Do I think he'll win titles? I think he will win titles. I'm hoping with the help of Frank and the family there's a good chance that his career can go the right way and he'll fight the right fights at the right time and do really well. God willing he is one to look out for in the future."
Hotshot Bange first caught the eye of Hamed when he was working out on the pads with trainer Anas Oweida and the Wraysbury man impressed the former champ so much that he decided to take him under his wing.
He said: "He was training with Anas and I noticed that he had a hell of a lot of explosive power; real concussive power. I remember thinking that whoever he hits is going to get properly knocked out. Obviously he's just starting out and in anyone's eyes on paper he's a novice but he's not, he's experienced beyond his years."