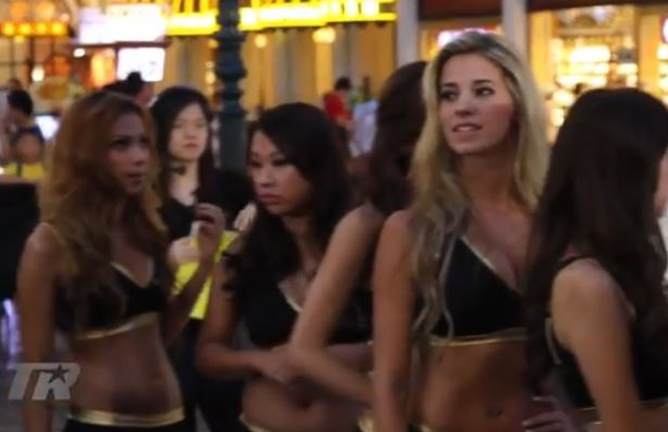 This weekend in Macau, Zou Shiming headlines Fists of Gold II in what should be another fun event, with several intriguing fights on the card. But before all the fighters take to the ring, all of the details need to be put in place, such as the beautiful ring card girls who will be helping to orchestrate the evening. Well, Zou Shiming himself played MC for a ring card girl contest in Macau to help find the talent for the event this Saturday.
Take a look at the highlights video of the ring girls contest right here.
Here's the official video description: In advance of the July 27 "Fists of Gold II" card, the Venetian Macau held a ring card girl contest. Chinese boxing icon Zou Shiming served MC duties.
Clearly, there were tons of women interested in landing the gig as ring card girl for this kind of high profile event, and there will be a packed arena this weekend to see the action.
Enjoy the video and keep on checking back with us for more boxing news and updates all day long.