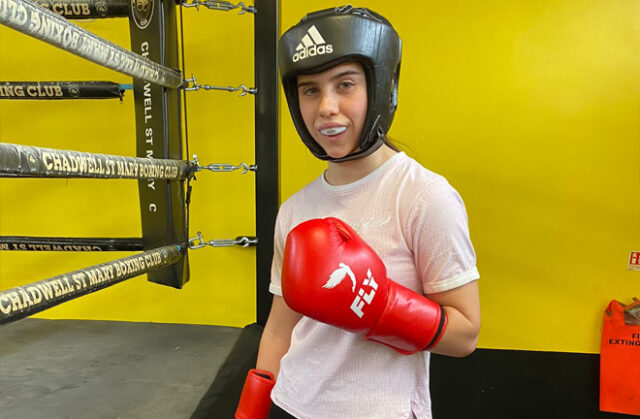 Boxing has seen a soaring resurgence after a dull decade after the turn of the millennium, the growth the female ranks have shone brighter as time has gone by.
Katie Taylor has almost single-handedly brought female fighters into the limelight for the first time since the likes of Laila Ali, Christy Martin and Jane Couch.
Following in Taylor's footsteps are Terri Harper, who is ten years Katie's junior, Chantelle Cameron, Shannon Courtenay and Savannah Marshall. Britain's four world title holders.
Flying the flag for USA are the talented duo, Claressa Shields and Mikaela Mayer.
The future is bright with prospects like Matchroom Boxing's Ellie Scotney and the German superstar, Sophie Alisch. In the unpaid ranks it's Caroline Dubois, Charley Davison, Karris Artingstall and Lauren Price who will be representing Team GB at the Tokyo Olympics this year.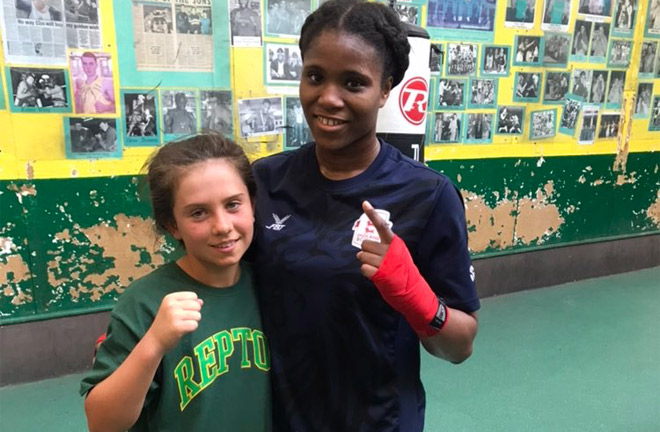 Since 1981, the sound of leather gloves pounding against a heavy bag has been heard in East London. Sweat, blood and tears transformed wannabe gangsters into national champions. Newham boxing club has been a home from home for many, including IBF flyweight world champion, Sunny Edwards.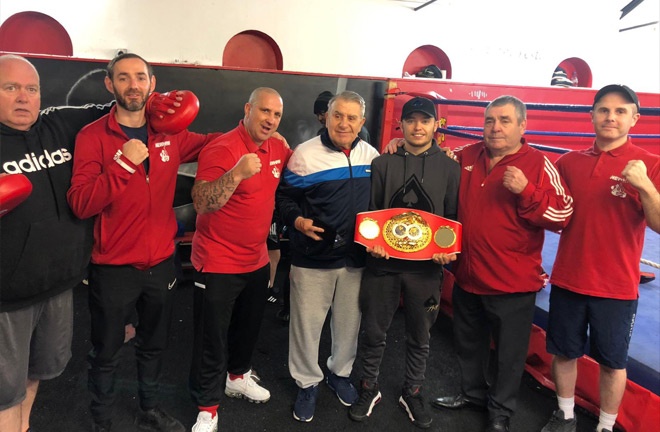 Fast forward to June 2021 the gym now welcomes 13-year-old prospect, seemingly with the whole world at her gloves, Talia Rumbol.
Talia credits Katie Taylor as her inspiration for lacing up the gloves on a daily basis pursuing the sport as her future career. The young girl cuts a timid figure outside of the ring but once she steps through those ropes she unleashes her inner beast.
Rumbol has been competing since she was 10-years-old but has had a torrid time getting matched, which is a testament to her talents.
Taila has had her arm raised in victory six times out of seven bouts, stopping two of her opponents.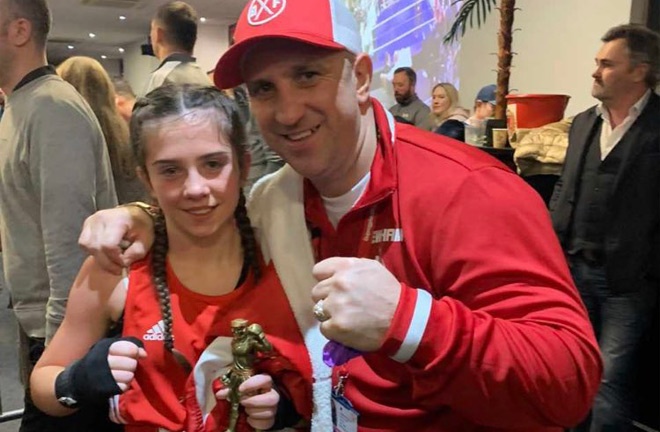 Daughter to former professional, Charlie Rumbol she has been in the gym since she was 5-years-old learning her trade. During the pandemic she has been unable to train at Newham and hasn't fought for over 12 months.
However, her father wasn't going to allow his daughter to miss out or slack, putting Talia through her paces, as the pair created circuits in their back garden.
"I firmly believe, and she's still only a baby, if she keeps at it there's no doubt in my mind she will win a world title," Charlie said.
Talia Rumbol
Age – 13-years-old
Boxing Club – Newham
Amateur record – 6-1 (2KO)
Idol – Katie Taylor