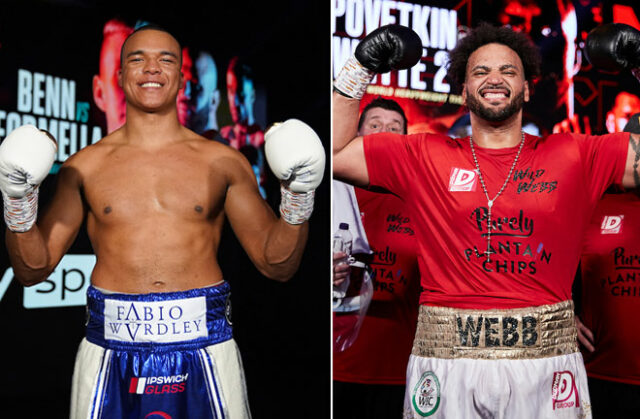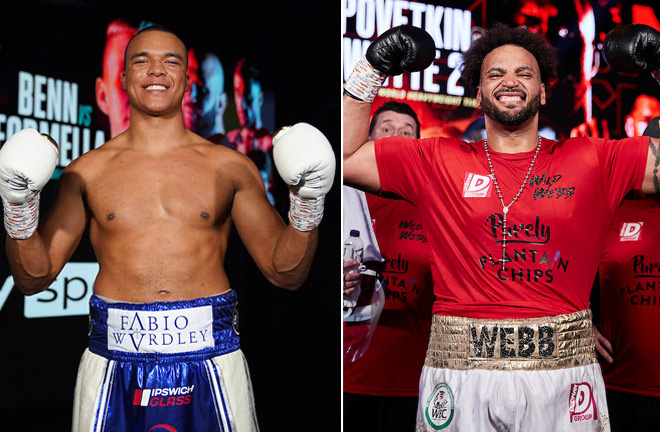 Fabio Wardley believes his clash with Nick Webb can only end in a knockout and has predicted an emphatic victory.
English Heavyweight champion, Wardley (11-0, 10 KOs) makes a mandatory defence of his title against Webb (17-2, 13 KOs) on the second week of Matchroom's Fight Camp series on the undercard of the vacant IBF Featherweight title clash between Kid Galahad and Jazza Dickens on August 7th, live on DAZN.
The Ipswich native secured his 11th straight professional win and tenth knockout with a fifth round stoppage over Eric Molina in Gibraltar in March, whilst his rival recorded a 13th knockout from 17 wins, with a second round blowout over Eric Pfeifer on the same bill and the champion is convinced the fight does not see the final bell.
Asked how the bout will end, Wardley told proboxing-fans.com: "With him asleep on the floor!
"There's no way this goes to points.
"I think I've gone to points once and that was on my debut and it was four rounds, I was a complete novice.
"Nick's done it a few other times, more than me, but the thing is as well with Nick, I don't know if you've seen him past four or five rounds and after about three or four rounds, he looks quite gassed, he looks quite fatigued, he doesn't look like he has much in the tank.
"So, going into [rounds] seven, eight, nine I don't know what kind of Nick Webb you're going to get, not one that's going to survive, definitely I'll tell you that.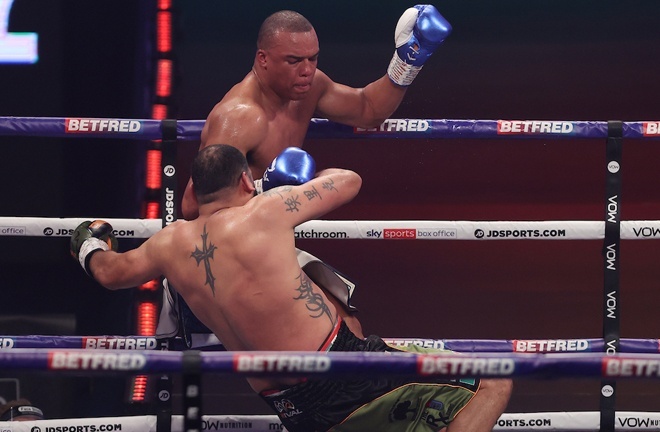 The 26-year-old secured the biggest win of his career so far against former two-time world title challenger, Molina last time out.
Despite stopping the veteran Texan in quicker fashion than the likes of Deontay Wilder, who needed nine rounds in 2015, Wardley admits he was initially dissatisfied with his display, but having spent some time analysing it believes he gained crucial experience at this stage of his career.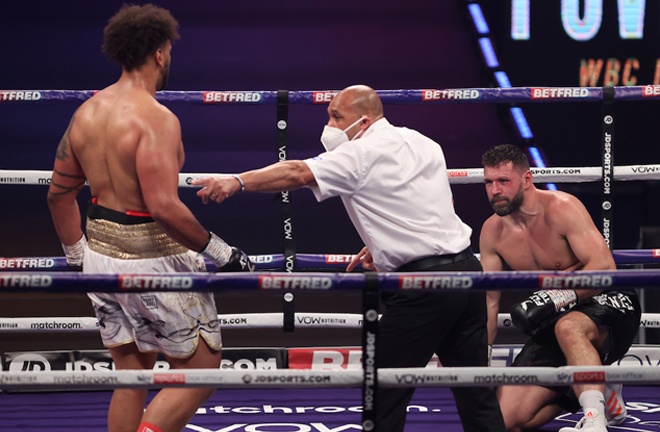 "It's not just for me about being a good boxer or having a good performance," he said.
"I want to be a good entertainer as well for the fans. I want it to be interesting for them to watch, I want them to enjoy it.
"I think there were certain aspects of the fight that wasn't so I felt I had to push the envelope a bit to kind of make it so and put the pressure on that fight to make it more interesting, more entertaining and with that came a few mistakes on my part, a few slip-ups and a couple of things went in different directions they shouldn't of.
View this post on Instagram
"At the end of the day, when I took some more time to actually reflect on it and be like, 'you've only had 11 fights and you've just beat someone who challenged for a world title twice, you need to give yourself more credit.'
"Once I settled down into that thought I was much happier with the performance.
"It was definitely still a crucial fight for me.
"It was massive because there were different tests in that fight that I went through that I hadn't been through yet and that was what I needed at that stage of my career and he was ideal for that."
Watch the full interview with Fabio Wardley below where he also discusses Joe Joyce vs Carlos Takam: