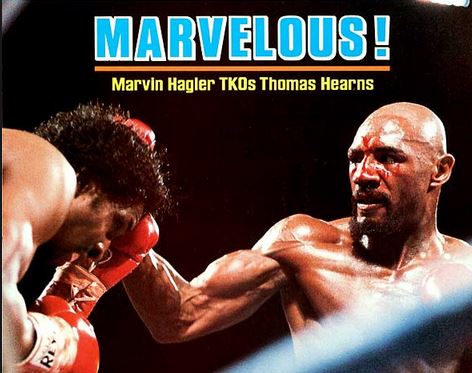 Today is the 30th anniversary of Marvin Hagler vs. Tommy Hearns, one of the all-time great boxing battles. The match was highly anticipated, and great things were predicted, but nobody could have predicted what was to unfold in a matter of minutes once these two legends were unleashed across the ring from one another.
Right here, we'll help you relive the anniversary of Hagler vs. Hearns. Courtesy of HBO Boxing, you can watch the full Hagler vs. Hearns Round 1 video, to see the ridiculous battle which was ensuing.
Beyond that, below, you can find a special segment of the Hey Harold series, with Harold Lederman providing some of his own insight and opinion on this match-up.
Enjoy the Hagler vs. Hearns videos here on their 30th anniversary, and keep on checking back for more boxing news all day, every day, here at ProBoxing-Fans.com.
This is what being a boxing fan is all about, really, two fighters sharing this type of moment of battle in the ring.