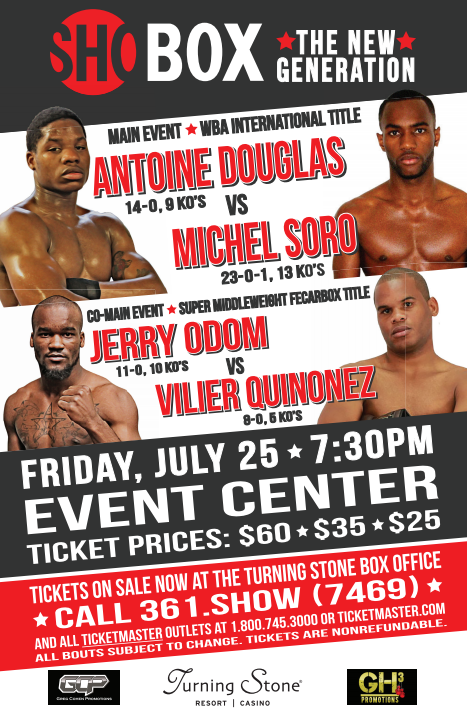 The landmark 200th episode of Showtime's ShoBox series takes place this Friday, and right here we have a number of great preview videos to get you prepped for the event.
https://www.youtube.com/watch?v=yR7WLgQk6xM
Through 13 years and 418 live fights, ShoBox has carved out an identity by challenging top, talented prospects in competitive fights. To date, ShoBox has introduced viewers to more than 50 world champions. Who's who, and who are some of the biggest stars to have graduated through the ShoBox trial ranks?
How about Andre Ward, Timothy Bradley, Ricky Hatton, Chad Dawson and Robert Guerrero, for starters. But that's truly just a small sample size.
Plus, an extra video we have here is the full fight video of Andre Ward vs. Edison Miranda, which was on ShoBox. This was Ward's first step up fight and he put on a dominant display when there were still some questions about him. From there, he moved onto Showtime's Super Six Tournament and the rest was history, as they say.
There's sure to be more features, videos, look-backs and on down the line in the week to come. So enjoy the ShoBox 200th episode videos and keep on checking back for more boxing news here at ProBoxing-Fans.com.