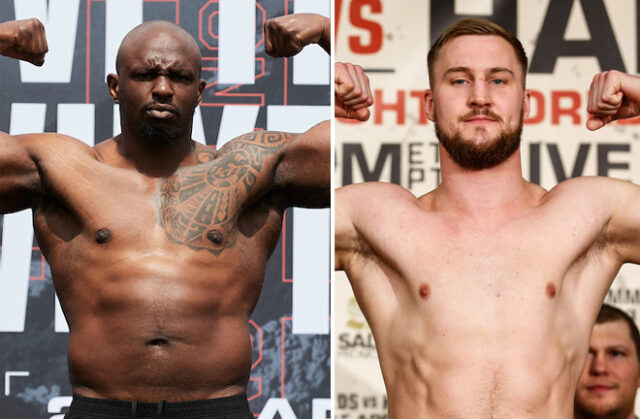 Dmitry Salita, promoter of Otto Wallin insists the Swede's fight with Dillian Whyte should be rescheduled if the Brit is injured.
Widespread reports on Wednesday suggested that Whyte has sustained a shoulder injury and has pulled out of his WBC interim heavyweight defence against Wallin, scheduled to take place at the O2 Arena on October 30, although as of Wednesday evening there has been no official confirmation.
Prior to WBC champion, Tyson Fury's 11th round knockout of Deontay Wilder earlier this month, the governing body said the winner would have 30 days to negotiate with unified world champion, Oleksandr Usyk or otherwise face "the then reigning WBC interim heavyweight champion," which is Whyte.
With Usyk set for a rematch with Anthony Joshua after the 32-year-old triggered his rematch clause, Whyte would be in line for a world title shot with victory over Wallin.
Salita admits he is suspicious of the reported injury, but is adamant that the fight should be rescheduled if true and says he is expecting official confirmation on the status of the fight by the end of the business day in New York City, where Salita resides.
"What's fishy about this is that there have been rumours swirling around about Dillian Whyte pulling out of the fight," Salita told proboxing-fans.com on Wednesday.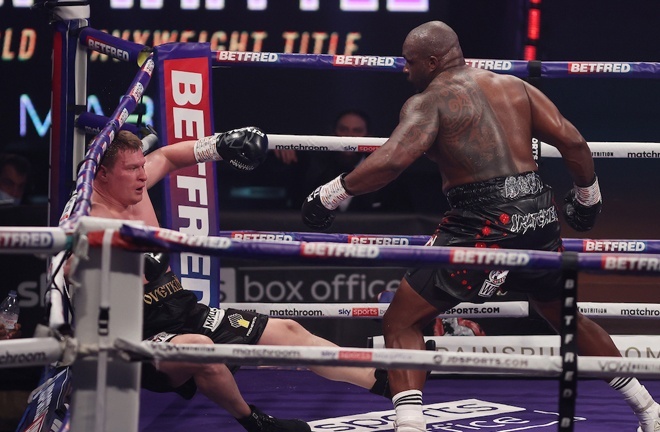 "And Dillian Whyte even said himself, 'I can pull out of this fight and fight Tyson Fury next' and really from my experience as a fighter all the hard training is done.
"So the fact that he injures his shoulder yesterday, doesn't sound right.
"But, it could be true and whatever it is the fight should be rescheduled.
"If Dillian Whyte is truly injured, no problem. Let the fight be rescheduled for January, February, March, April, May, June, whatever, but let the fight be rescheduled.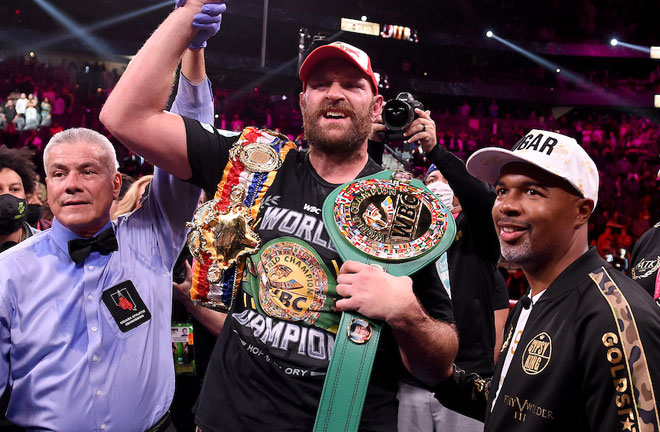 "That will be the right thing to do for boxing and the right thing to do for this fight and the winner of the fight can fight Tyson Fury, that'll be a fair, right thing to do for the sport of boxing."
Wallin is unbeaten in two fights since a unanimous decision loss to Fury in Las Vegas in September 2019, stopping Travis Kauffman in five rounds before claiming a unanimous decision win over former two-time world title challenger, Dominic Breazeale in February.
The 30-year-old was set to fly to London today and Salita believes the WBC will ensure the fight takes place at a later date if Whyte is unable to fight next Saturday.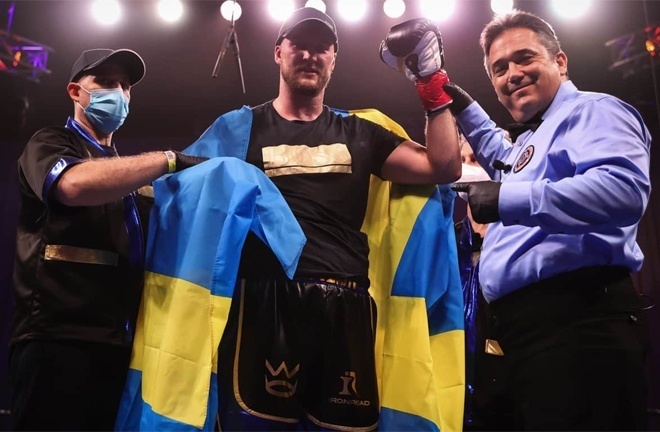 Asked if Wallin would consider a fight in the interim, the 39-year-old added: "We want to fight Dillian Whyte.
"We're confident the WBC will make the right decision and order for the fight to happen at a later date if Dillian Whyte is injured.
"That's what we're looking to do.
"If Dillian Whyte is looking to cash in a freebie so to say, then that makes things more challenging and raises a lot of questions and then there'll be follow-ups from our team in every kind of way to make sure what's just happens."