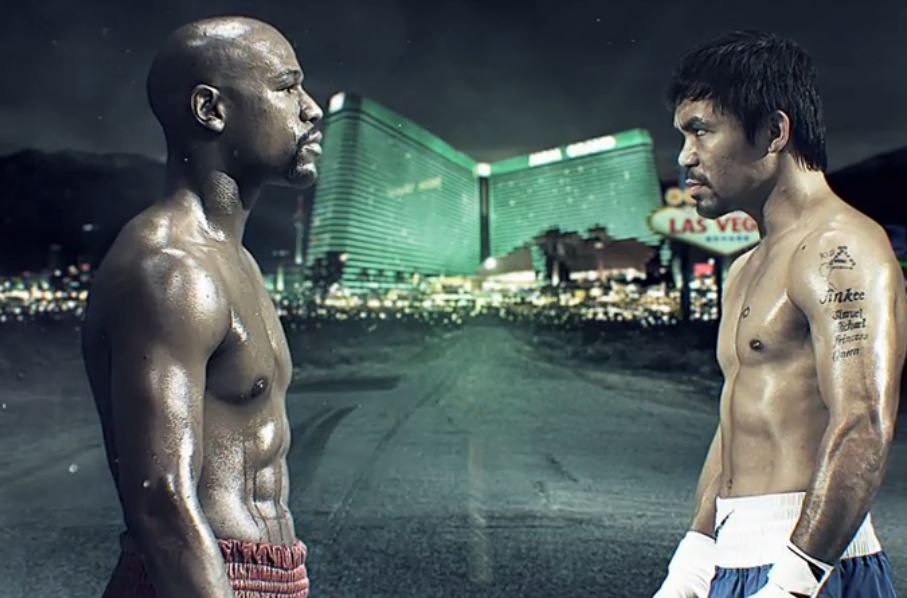 Tonight's the big night, of course — you may have heard a little something about some fight between two fairly noteworthy fighters. Oh, that's right, Floyd Mayweather vs. Manny Pacquiao. And while everyone from diehard boxing fans to sporting fans who rarely tune into the sweet science want to see how it all plays out, many will also be looking to find a place to watch Mayweather vs. Pacquiao live streaming online.
There's no doubt that this will be the most profitable fight in boxing history. But that fact comes at our expense – both quite literally and figuratively. Tickets for the event were priced far out of reach for anyone beyond the rich and famous, and that would be if you could even have found any tickets for sale directly, and not via a secondary market. The face value of the cheapest seats in the house was $1,500.
Even watching at home, the joint HBO and Showtime pay-per-view is still jarringly overpriced. The price tag to watch the fight on HD from your own television will be $100. So while the fighters, promoters and networks divvy up hundreds of millions, many fans simply won't be able to afford the fight. That's why so many in this case will be looking to watch a Mawyeather vs. Pacquiao live stream online.
But that's also why we're offering our live Mayweather vs. Pacquiao round by round results coverage. In this way, you can follow along with all of the action right as it takes place. You'll receive detailed analysis of what's happening, how the fight's being scored, and all of the blow by blow analysis you need to make it seem like you're really there. You'll even get coverage of the complete undercard too.
While you won't get to actually watch the fight, there's no other downside or risk. This is as opposed to watching a Mayweather-Pacquiao live streaming source online, which carries some negatives with it. If you go that route, you always have to be wary about infecting your computer with a virus, or some kind of illicit malware or spyware.
Then there's the chance that you are following along with a particular stream, and then it gets cut off just as the fight is about to come on or get good. Now, it's the last minute and you're out of luck with no other options. And while nobody is crying for the fighters and their hundreds of millions of dollars in this bout, watching a live stream feed for free is indeed illegal.
So, you'll have to decide what you want to do. Shell out the cash for the pay-per-view, go find a bar with a cover charge, head on over for our Mayweather vs. Pacquiao results blog, or simply find an online live stream for the Mayweather vs. Pacquiao fight. It's up to you fight fans, but feel free to hang out with us all night long!