Jason Welborn believes Felix Cash has had a comfortable ride with the backing of a huge promoter and insists he will make a statement when the pair meet on August 14.
Former World title challenger, Welborn clashes with unbeaten Commonwealth Middleweight champion Cash on the third Fight Camp, as Eddie Hearn returns with four successive shows from Matchroom HQ.
And the 34-year-old says his opponent has had the advantage of being backed by promoter Eddie Hearn, which he believes would have secured him a World title.
"He's been with Matchroom as soon as he turned pro," Welborn said.
"He's had the luxury of long camps and plenty of notice. When I've been working I've had a calls off Errol Johnson at two weeks' notice sometimes.
"When Nav Mansouri pulled out against Liam Smith I stepped in at two weeks' notice and did what I could at the time.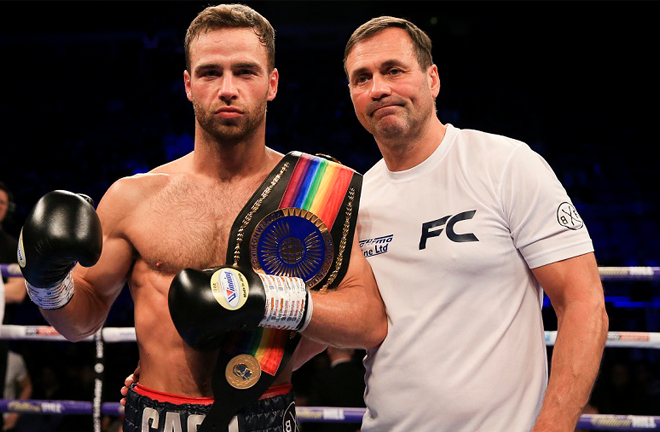 "Life changes and I've got lucky with sponsorships and I've moved forwards. I've won a British Title, if I walked away from the sport now I've got nothing left to prove.
"Not many people have done what I've done for the Black Country. He's had it fed with a silver spoon.
"If I'd have had his backing I'd have probably been a World Champion. I've always had the heart and the hunger for boxing.
"I've just never had the backing or the support where I can train full time."
Welborn, a former British champion admits he was close to walking away from the sport following a devastating defeat to James Metcalf in a 154lbs Commonwealth title battle in June 2019.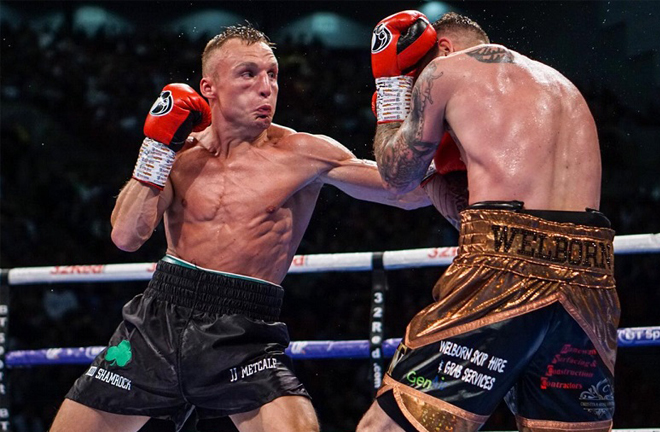 The Tividale man was struck by a low blow in the eighth and was halted moments later by a powerful body shot. Despite considering his future, Welborn revealed his wife convinced him to continue.
"I was disgusted with everything that happened in that fight," Welborn continued.
"I was going to walk away from the sport. I thought 'you know what, I don't need boxing'.
"At the end of day, I've worked hard to get here, and these up-and-coming fighters are getting looked after with the refs, but I don't want to go out like that.
"It was my wife who made me get back into it. She said 'that's my belt, go and get it'. She knows what I've done to get here.
"My work is really successful at the minute and I could put all of my time into that if I wanted to, but who knows what more I could achieve in boxing.
"I've got more to give the sport and there's something out there waiting for me. I'm not going out until I know what it is."
Welborn, who was stopped in four rounds by Jarrett Hurd in an unsuccessful unified Super-Welterweight World title tilt in December 2018, feels having ample time to prepare for the clash will prove decisive on August 14.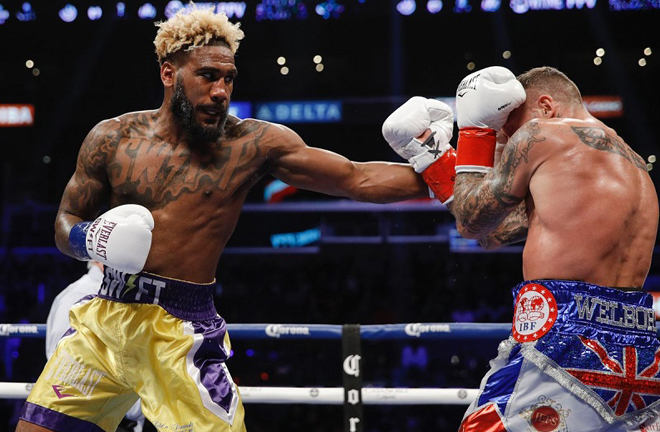 "I've had good notice for this fight and I'm feeling good up at Middleweight not having to worry about the weight so much," Welborn added.
"It's business and at the end of the day I'm coming to do a job, the same as him. I think it's going to be a scrap.
"By the time fight night comes around I'll be ready for a good hard 12 rounds.
"I'm topping the bill and I'm going to make a good statement in this fight."
Comments
comments