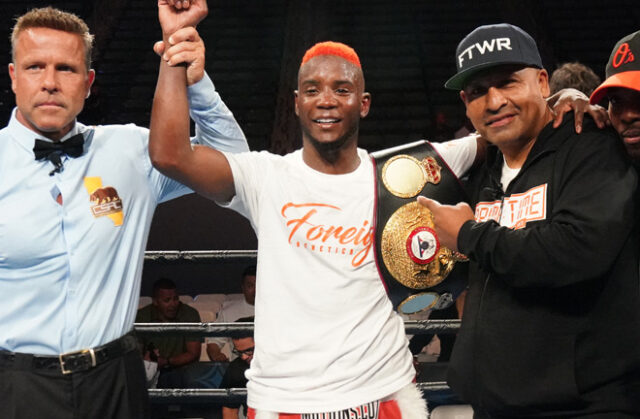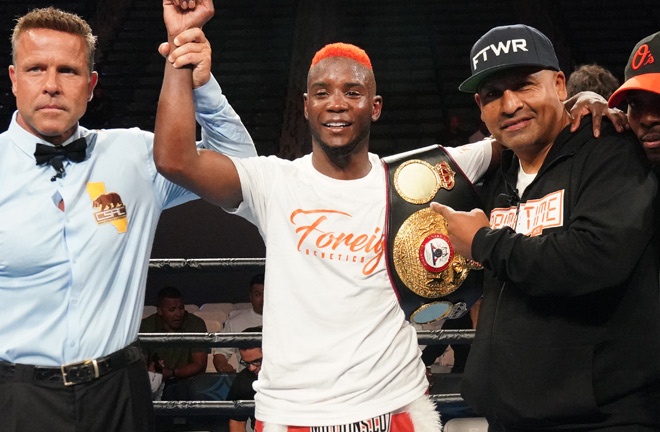 Originally scheduled to face Yuriorkis Gamboa, Colbert was unfazed by the late replacement as he comfortably scored an unanimous decision.
The jab is highlighted as the most valuable weapon in a fighters arsenal and 'Primetime' utilised his to its maximum potential in Carson, California.
"We had a tremendous training camp," said Colbert. "We sparred a lot with a bigger guy in Michel Rivera, so I had a lot of practice using my speed and jab in camp. The jab is always a key in this sport."
Nyambayar stepped up to 130lbs for the first time in his career and his power impressed his 24-year-old opponent.
"He carried power for a 126-pounder," said Chris Colbert. "Boxing is about hitting and not getting hit. I had to use my Muhammad Ali tactics and float like a butterfly and sting like a bee. This was a great fight and 'Tug' did a great job coming in off only a week and a half of training for me. I take off my hat to him and wish him nothing but the best in his career."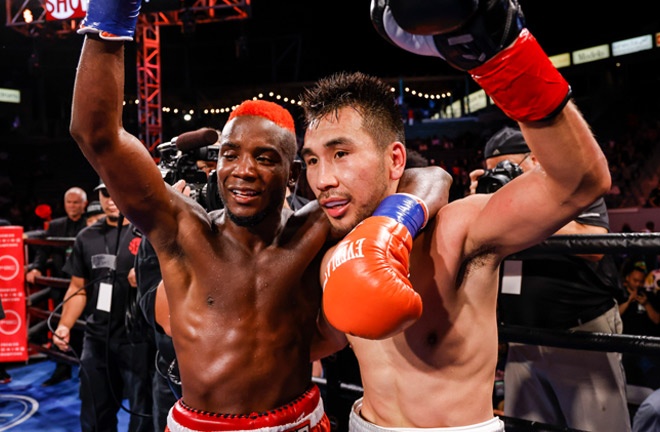 After 12 rounds, the judges' scores confirmed Colbert's dominance, as he won the decision with scores of 117-111 and 118-110 twice.
Post-fight Colbert expressed his desire to face Leo Santa Cruz whilst O'Shaquie Foster has been vocal on social media in chasing Chris.
Looking forward we assess who could be the next opponent for 'Primetime'.
"I'm number one in the WBA," said Colbert. "So you know what time it is. I'm going to follow the plan and see what happens next."
Gervonta Davis
'Tank' is the WBA Super World Champion at 130lbs and the man to beat at the weight.
Davis recently defeated Mario Barrios at Super Lightweight to claim his title but it seems the plan is to move back down.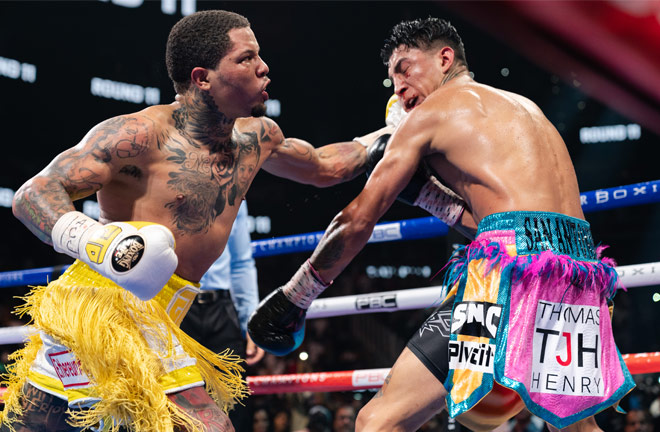 Floyd Mayweather insisted that Gervonta would not be crossing the street and will fight someone in the Premier Boxing Champions or Mayweather Promotions stable, Colbert would meet the criteria as a PBC fighter.
Roger Gutierrez
Gutierrez holds the WBA world title, not to be confused with Tank's 'Super' world title, after defeating Rene Alvarado, a man who stopped him four years earlier, in January of this year.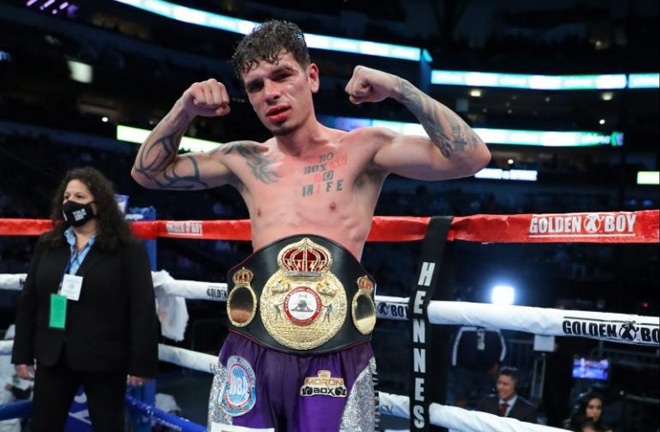 The Venezuelan is the next logical step up the ladder for Colbert as it would upgrade his interim title should he face and beat Gutierrez.
Colbert would fancy his chances against the champion who has had a turbulent career with three losses and one draw to his name, being stopped twice, without having a stand out name on his resume.
Yuriorkis Gamboa
Gamboa was the opponent who was supposed to step into the ring Saturday night however an injury suffered during training ruled him out.
The 39-year-old Cuban is vastly experienced and a stern test for anybody having recently gone the distance with Devin Haney and made it to the twelfth round before being stopped by Gervonta Davis.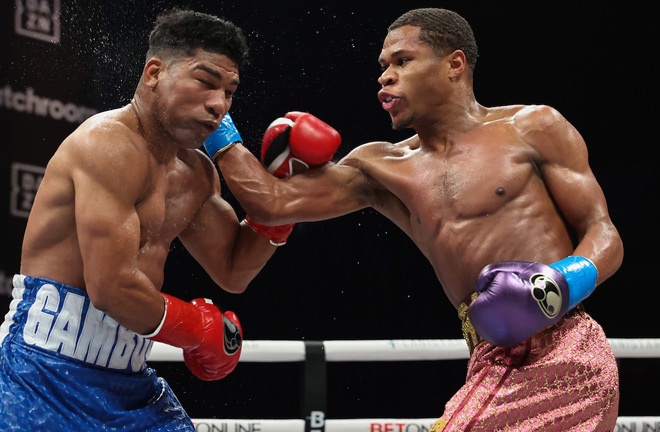 Gamboa would likely be keen to face Colbert after the fight was snatched away from him due to unforeseen circumstances as it's potentially one last attempt at another title.
Xavier Martinez
Martinez finds himself ranked at number two, one slot behind Colbert, with the WBA and this could be made as a final eliminator for either Davis or Gutierrez.
17 wins with 11 stoppages, like Colbert, Martinez has an undefeated record to protect and will likely pose a high risk low reward factor also.
Aged just 23 the Californian has time on his side and a fight with 'Primetime' could also be manufactured later down the line, when both men have gained more experience, for a much bigger prize.
Xavier, like 'Tank', is under the Mayweather Promotions banner so Chris Colbert may be favoured as an opponent as he falls under the criteria Floyd had set out for Gervonta.