Tyson Fury strengthened his claims as the number one heavyweight boxer in the world with a stunning second round knockout win over previously unbeaten German Tom Schwarz In Las Vegas. The towering Englishman won the hearts of locals by dancing towards the ring wearing a gown and hat decked in the stars and stripes, similar to the one famously worn by Apollo Creed in the Rocky movie.
Fury is truly a unique character and a man that's great for both sport and the heavyweight division. That win over Schwarz took the 6ft 9inch orthodox boxer's record to 28-0-1 with 20 KOs, resulting in a 69% knockout average. He is a former unified champion of the world and never lost his titles in the ring. A gladiator who battled back from a raft of personal problems, he has the look of a man who is enjoying life and loving being back in the limelight, again making headlines for all the right reasons.
Wilder responsible for that draw
The one slight blot on 30-year-old Fury's copybook came at the hands of American Deontay Wilder late last year. The pair clashed for the WBC title at the Staples Center, Los Angeles in December 2018 and fought out an enthralling draw. Fury went in as a real outsider with bookmakers and many experts predicted he would be seriously hurt by one of the sport's most dangerous fighters, but he boxed beautifully and came painfully close to upsetting the odds.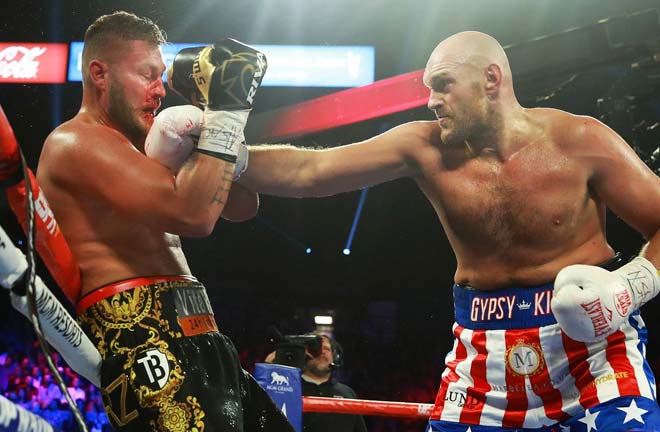 With a sizeable points advantage behind him, Fury only had to steer clear of his opponent's punches, but he was caught twice in the last few rounds, decked heavily in the 12th. It looked like the referee wasn't going to bother counting as Tyson seemed out cold, but the fighter instantly regained his senses and climbed to his feet, beating the count in a jaw-dropping show of defiance.
Not only did he avoid being knocked out and becoming just another stat on his opponent's CV, he actually cleared his head and put Wilder under serious pressure. That fight summed up everything that's great about professional boxing and, on reflection, it would've been unfair to call either man a loser.
Fury claims the moral victory
Fury and his fans claimed a moral victory and the closeness of the fight meant the rematch was asked for by fans and ordered by the WBC. Unfortunately, it didn't come about, collapsing at the negotiating table, as is so often the case these days. That disappointment forced both men to seek out other challenges with Fury taking on Tom Schwarz, halting him in two and Deontay Wilder smashing former Anthony Joshua victim Dominic Breazeale in a round.
Those results mean followers of the noble art are now crying out for a rematch and they've love to see it happen this year. Too many times in the past we've watched the big fights slip away due to boxing politics. Wilder v Fury II simply can't be allowed to become another casualty of the red tape and both parties must do all they can to avoid that happening.
At this stage a 2019 repeat looks unlikely with The Bronze Bomber announcing to followers on social media his team are pushing on with plans for a rematch vs Luis Ortiz on the other side of summer. That's not Wilder v Fury, of course, but in terms of a consolation prize, it's one fans would happily accept. The first bout was close with Ortiz using his superior skills to rack up a points advantage but Wilder always seems to find a way to get through and he did again that night. Ortiz's challenge was cut short in Brooklyn in devastating fashion.
Nothing in writing just yet
There's nothing down in writing just yet, however, and there's a feeling Wilder may just be using Ortiz as a bargaining tool to ensure a bigger slice of the financial cake when sitting around the negotiating table with Team Fury. Both men have time on their side now Britain's Anthony Joshua has lost his titles to Andy Ruiz Jr.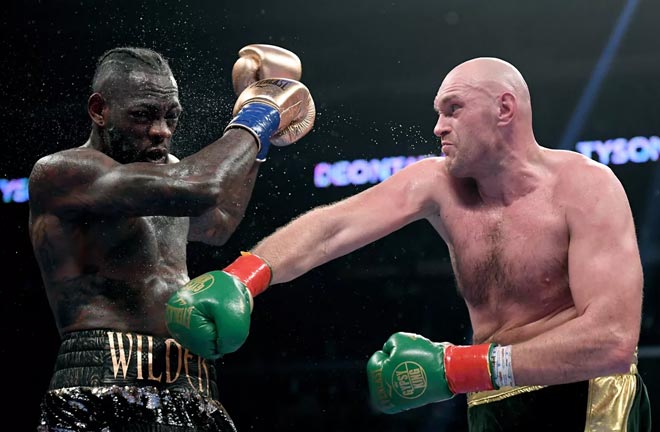 If the Wilder v Fury II fight does happen before 31 December 2019 bookmakers have had their say on how the bout might go and have offered punters the chance to back their views with hard cash in the betting markets. Those looking to get their money down on the rematch can now take a look at the best betting apps and take advantage of early prices and betting offers for both mobile and desktop punters.
Fury betting favourite to beat Wilder
Looking through betting odds we find Fury as 8/11 favourite against the 11/10 of Wilder, the money men obviously taking their lead from how last year's clash went. Another draw is difficult to ignore, given Bomber has the great equaliser in either hand. Those stuck on the fence will be delighted to find a stunning 30/1 on the level finish.
If the bout can't be made next and Deontay does face Ortiz again, Fury will be forced down another avenue. Anthony Joshua is expected to battle Andy Ruiz Jr again, taking those two out of the running. Perhaps we could see another all-British clash in Fury v Dillian Whyte. That would certainly set tongues wagging in the industry.