Full name Armand Carlos Netsing Takam but to those in the boxing world, just Carlos Takam. The 36 year old was born in Cameroon and even competed as an amateur for his home country, however he later moved to France. Takam holds both a French and Cameroonian citizenship. Carlos Takam represented his country of birth in the 2004 Summer Olympics held in Athens, Greece. Competing in the Super-Heavyweight division, Takam was eliminated in the round of 16 to Egyptian Mohamed Aly.
Professional Career 
The former WBC silver Heavyweight champion has had a professional boxing career spanning over 12 years, holding a current record of 35 wins, four losses and one draw. His most notable opponent to date is of course WBA, IBF and WBO Heavyweight champion of the world Anthony Joshua. Takam fought Joshua back in October 2017 and made a very good account for himself in that fight, showing fantastic heart and taking everything the British fighter had to offer. Although he was stopped, rather controversially in the tenth round.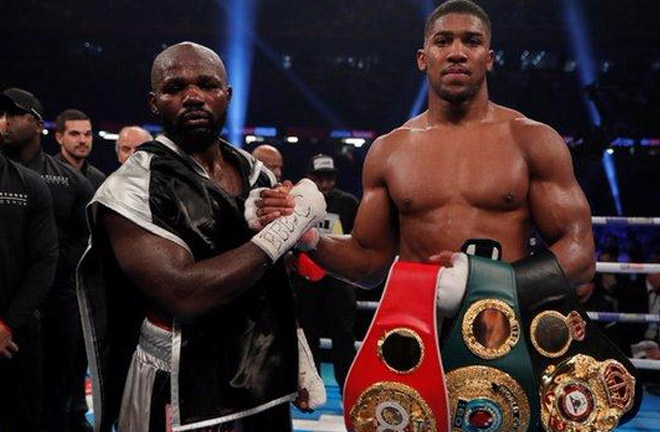 Former WBO world champ, Joseph Parker is another 'notable' fighter Takam has faced in the ring. Takam took the New Zealander the distance in what wasn't the most entertaining bout to ever take place; however Takam, who has 27 knockouts from his 35 wins lost out to Parker via unanimous decision.
His style has needed to be adapted to the factors that inevitably work against him in the heavyweight division. Takam is only around 6ft 1, significantly shorter than the likes of his competitors such as Joshua and Deontay Wilder for example. Because of this Takam who fights in the orthodox stance adopts a Mike Tyson esque style, moving forward in a powerful squat like stance. He is known for being aggressive like he was against fellow former Olympian Joshua but does have a tendency to slow down as the rounds go on. With the power that he possesses Takam is certainly no walk in the park for any of those in the Heavyweight division.
What's Next?
Fellow 'seasoned' opponent Derek Chisora will be the next fighter that Carlos Takam will face in what I feel is an extremely intriguing fight to call. The two will go head to head on the undercard of the Dillian Whyte vs Joseph Parker fight on the 28th of July. 'Del Boy' is 2 years younger than Carlos Takam and has a record of 28 wins and 8 losses; two of those losses came against Tyson Fury back in 2011 and 2014.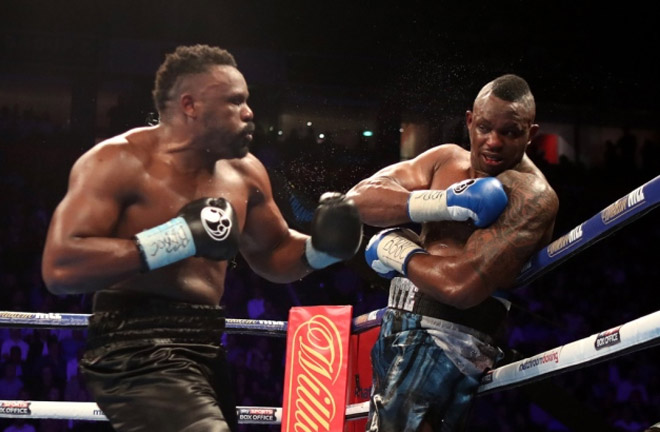 Personally I don't understand why this fight has come about but I am very glad it has. Between them they have both lost to big names in the division, including both Whyte and Parker who top the bill on the 28th. Because of who they have fought and in some respect the way they have fought in these bouts win or lose, the two fighters have become very respected in the boxing world. A win for either could be a big step forward, but a loss could be catastrophic to either mans career.
How does it play out?
This fight for me really depends on which Derek Chisora turns up on the night. If we get the version of Chisora that took Dillian Whyte 12 rounds back in December 2016 then the fight could be interesting. If we get the out of shape, sluggish and reckless Chisora we've unfortunately seen one two many times, then I do not see the fight going the distance. Takam hasn't fought since his last loss to Anthony Joshua, so he could feel some effects of not being active for so long. However Takam was a regular sparring partner for Joshua during his Joseph Parker training camp which must have been extremely beneficial.
Both fighters gas late on in fights which is where I see one of the two fighters being stopped. From my point of view I feel that Chisora, despite having less fights has sustained a lot more setbacks throughout his career, he certainly has every chance of finishing the fight late on if he is in shape. I just feel that Takam possesses more power in his hands and will more than likely be too aggressive and in the end too much for his British opponent. One thing that is more than likely guaranteed, is the fight will be a memorable one.
Comments
comments