Top heavyweight contender Dillian Whyte and unbeaten up-and-comer Oscar Rivas headline an interesting card of boxing live exclusively on DAZN at the O2 Arena in London this Saturday. It's an important fight for both men and promises to be an evening of furious exchanges until only one emerges with their arms raised in victory. Whyte (25-1, 18 KOs) will look to further cement his lofty status with another big win while Rivas (26-0, 18 KOs) hopes to pick up the biggest win of his promising career with a breakout performance.
Tale of the Tape
"The Body Snatcher" is the better known commodity having competed previously as a kickboxer and MMA fighter before trying his hand at boxing. He's been on a recent tear of late having won his last nine straight fights since suffering the lone loss of his professional career against former world champion Anthony Joshua in December 2015.
Even in defeat, Whyte succeeded in hurting the champion in the 2nd round before AJ ended matters in the 7th round. It was a crushing loss considering that Whyte had bested Joshua before albeit as rising fighters within the amateur ranks. He's been on a quest ever since for another title shot and holds subsequent wins over Dereck Chisora (twice), Robert Helenius, Lucas Browne and former heavyweight titlist Joseph Parker.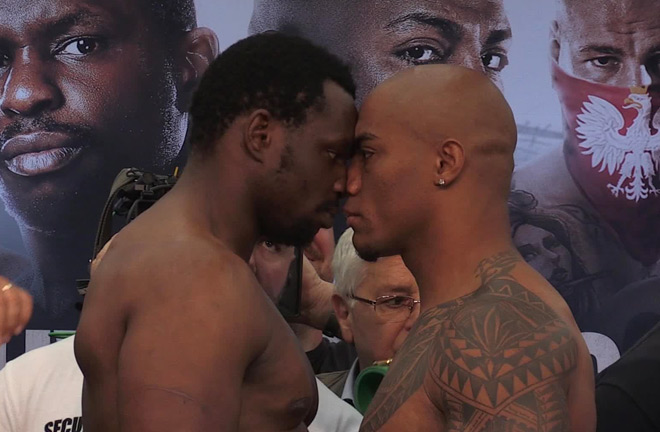 The Colombian Rivas has a solid amateur background complete with quality wins over Kubrat Pulev as well as current unified heavyweight champion Andy Ruiz, Jr. However, he's toiled in obscurity for most of his professional career before making some noise last year with his biggest pro win- a 12th and final round TKO over former title challenger Bryant Jennings.
Rivas has fought mainly out of the public eye against mostly unremarkable opponents in Canada. Quick comparisons between the fighters reveal that Whyte is significantly more proven at the world level and has the superior resume to support that claim. That said, Rivas is a good overall athlete with power in both hands and an aggressive fighting style which should make this one fun to watch.
The Odds
Whyte is clearly the A-side in this fight and looked absolutely scary in knocking out Chisora in December. A few fights before that, he crushed then unbeaten Australian Lucas Browne at the O2 with a brutal left hook in the 6th round to retain his WBC silver heavyweight crown.
The Londoner really appears to have hit his prime and continues to show different dimensions of his game with each outing. Of course he is still prone to throwing wild haymakers in the heat of battle but tends to fight at a more measured pace when we analyze his past several fights. He's a big man with excellent coordination and a good work rate that he puts to good use to edge opponents in close fights.
Rivas is not without hope but he's simply unproven and we really cannot know how he will respond to the biggest test of his career. He faces a glaring size deficit against Whyte too which had not been an issue in the past against less talented opponents. Whyte is pretty adept from long range and the less experienced Rivas could quickly run into trouble in dealing with his length. However, Rivas must be respected for his power and talent which can prove potent even at this level.
Prediction
Look for Rivas to come out fast using his Tyson-esque fighting style in an attempt to wear the bigger Whyte down. Whyte needs to slow the pace down to set up his left hook and power shots. Rivas is a good pressure fighter but Whyte is much better at controlling distance. It will not be an easy fight for Whyte but he'll find a way to take advantage of his opponent's lack of big fight experience.
Verdict: Whyte by split decision
The Undercard
Dereck Chisora (30-9, 21 KOs) vs. Artur Szpilka (22-3, 15 KOs) – Chisora recovered well with a win over Senad Gashi after that brutal KO loss to Whyte that ended their bitter feud. Szpilka challenged Wilder for the WBC title back in 2016 and gave the champion some fits before being wiped out in the 9th round.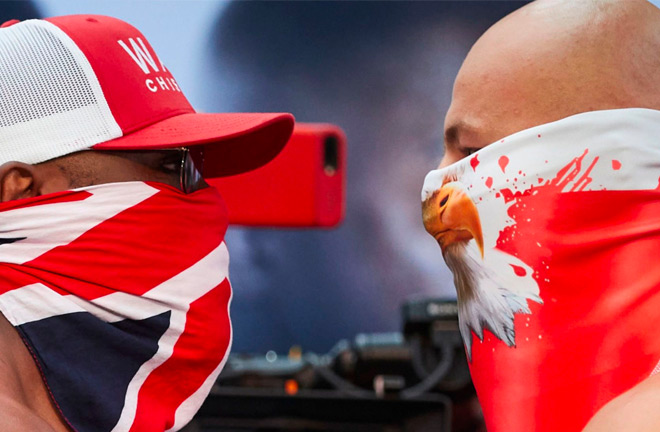 He suffered another KO loss at the hands of Adam Kownacki afterwards. Both fighters are not considered to be real title contenders at this stage but their pairing has the potential to be a war.
David Price (24-5-1 NC, 19 KOs) vs. David Allen (17-4-2, 14 KOs) – Price, the 2012 Prospect of the Year and former Olympic bronze medalist has never quite lived up to the lofty expectations placed on his broad shoulders. It has not helped either that he has been betrayed time after time by his lack of defense and woeful chin.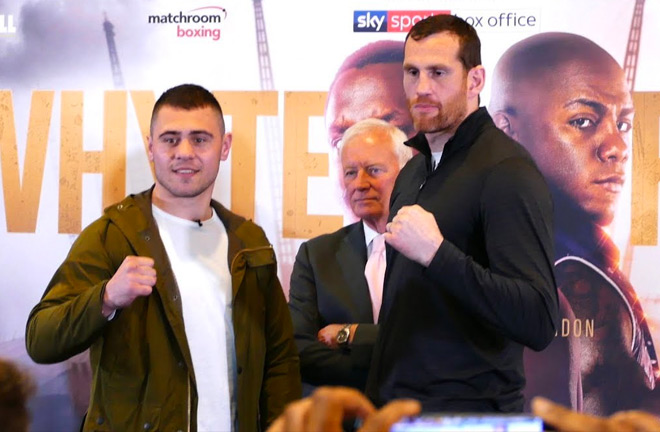 He did manage to wobble Alexander Povetkin in their 2017 meeting before the Russian took him out but the bright spots have been few and far between throughout a topsy-turvy career. Allen, much like Price, is highly likeable but suffers from defensive deficiencies as well. However, "The White Rhino" has a way better chin and superior stamina and that does not bode well for Price.
The Dillian Whyte vs. Oscar Rivas fight undercard is set to begin at 2 p.m. ET, with the main card slated for a 4 p.m. start, both on DAZN.