Malik Scott, trainer of Deontay Wilder has given Tyson Fury credit for his victory in Las Vegas on Saturday night and insists retirement is not in their plans.
Fury twice climbed off the canvas to knockout Wilder in 11 rounds in an epic, five-knockdown thriller to conclude their trilogy at the T-Mobile Arena and successfully defend his WBC heavyweight world title.
Scott, a long-time friend and former opponent of 'The Bronze Bomber' was drafted in as head trainer following his seventh round defeat in the rematch 20 months prior and believes that Fury, who knocked the Alabama man down there times in total was able to negate their success.
"In my opinion you've got to give Fury the credit," Scott told IFLTV.
"Of the good chin and being mentally strong enough to get up.
"Both of the knockdowns came I believe at the end of the round, so when Deontay would go and finish, Fury would slide and evade how he's good at doing, clinching and then the round would be up.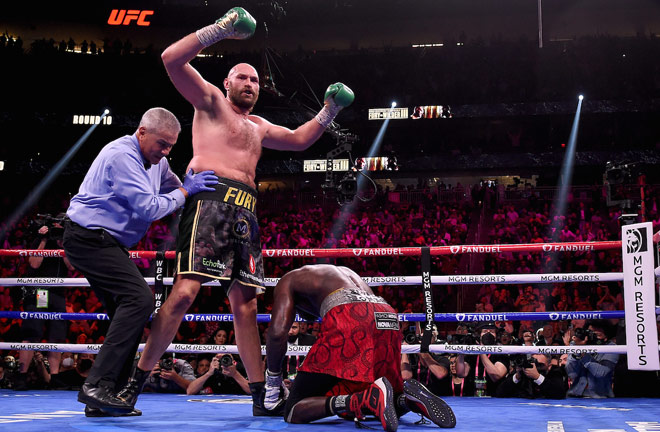 "I think any problem that we had as far as game planning, as far as technicalities, anything that Deontay tried that didn't work or anything that he did off instinct that didn't work for him, I just believe was because of Fury.
"He offset us very good and Deontay kept trying. He tried to keep his foot on his gas. Like I said he was great, but Fury was greater last night and I give him all respect for that.
"We lost to probably one of the greatest heavyweights of all-time from any era, Tyson Fury, is there really shame in that? Absolutely not, either way we win."
Fury finally finished proceedings in the 11th round, knocking Wilder down and out on the canvas after two earlier knockdowns in rounds three and ten respectively, although he was left disappointed after his attempts to embrace his rival were dismissed.
"I said 'well done' and he said 'I don't want to show any sportsmanship or respect,' I said 'no problem,'" Fury told BT Sport.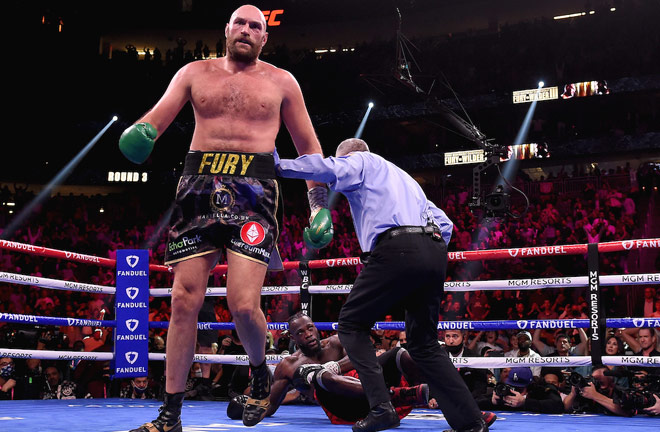 "Very surprised, sore loser, an idiot. To be a top fighting man you've got to show guts and respect and he couldn't do it tonight."
The pair had shared a fiery build-up and were denied a face-off at both the press conference and weigh-in and Scott believes Wilder, who accused 'The Gypsy King' of tampering with his gloves following their rematch, still has animosity towards his rival.
"Obviously he still feels the exact same way he felt before the fight," Scott added.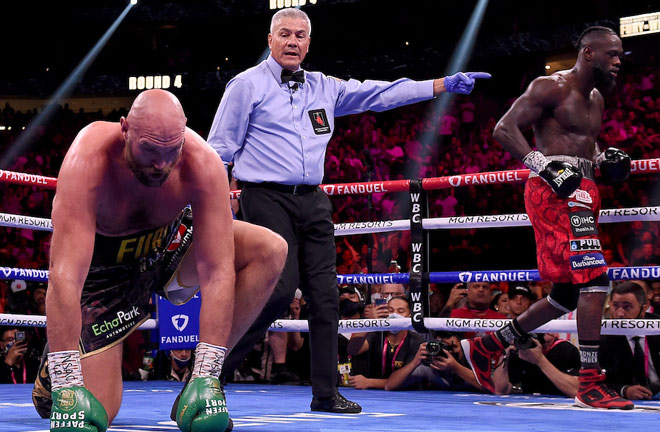 "He feels the exact same way about the issues from the second fight and that's just how he feels.
"Every man is going to react off whichever way they feel deep inside."
Fury told Behind the Gloves post-fight that he would be surprised if Wilder, who turns 36 in October, fights again after suffering his second professional defeat.
View this post on Instagram
However, Scott insists the former, long-reigning WBC heavyweight champion has not considered retirement.
"I seriously doubt that [he'll retire].
View this post on Instagram
"But if that is the case and that should so happen, then like I said he's put the work in and he's set himself and his family up enough that Deontay don't have to fight, that's the only reason I say I doubt that or I'm not certain.
View this post on Instagram
"We're talking about an individual that don't have to do this to make a living. We're talking about someone that's really financially secure.
"We'll see. Retirement is not in our plans at all or in his plans, that's not something we've discussed."