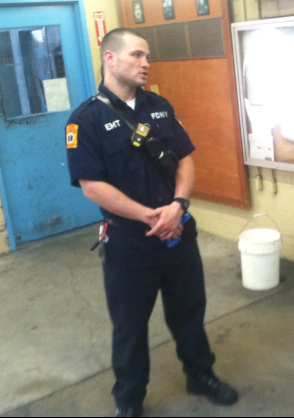 On Wednesday, December 19, at the Roseland Ballroom, DiBella Entertainment (DBE) will host an exciting 10-bout card as a benefit for Hurricane Sandy victims. The card will be the latest installment of DBE's Broadway Boxing series and all the proceeds from the show will be donated to victims of Hurricane Sandy.
While a number of the local fighters on the card were either directly affected or know someone close to them that was affected by the tragic storm, main event participant Will "Power" Rosinsky (16-2, 9KO's) witnessed a very up close and personal account of the devastation left by Sandy.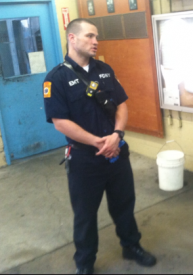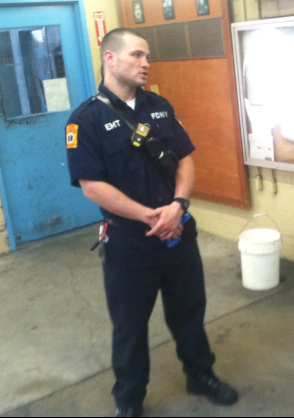 In addition to his professional boxing career, Rosinsky, who is scheduled to take on Otis Griffin (24-10-2, 10KO's) in the 10-round light heavyweight feature bout of the evening, also works as an Emergency Medical Technician (EMT) at FDNY's Station 39 in East New York, Brooklyn.
Below is an account from Rosinsky about the aftermath left by Sandy.
WILL ROSINSKY:
"A few days after Hurricane Sandy, my ambulance was relocated to Far Rockaway, Queens. The scenery spoke volumes on the damage it had caused both physically and emotionally. There were street lights out, homes with no electricity, and a beach worth of sand spread across the middle of the streets. This gave a clear picture of how high the water came and the power it possessed. Every patient had to be evaluated in the dark and some were carried down as many as 15 flights of stairs due to down elevators.

To see firsthand just what these people were going through days after was truly tragic. As with many of us in the tri-state area, there isn't a day that goes by that I don't think about the effects this horrible storm had on so many people.

My heart truly goes out to all those who were affected and are still feeling the aftermath of what happened. Hopefully, the event on the December 19 will not only raise money to help those in need, but also serve to further raise awareness that there is still so much to be done, and so many people who still need our help."
The DBE-promoted Broadway Boxing card is being held as a benefit for Hurricane Sandy victims with all of the proceeds from the show being donated to victims of the tragic storm. A silent auction will be held throughout the evening with DiBella Entertainment's President Lou DiBella donating items from his own extensive personal collection.
Tickets are currently on sale and can be purchased through Ticketmaster by calling (800) 745-3000, or by calling the DiBella Entertainment office at (212) 947-2577. Tickets are priced at $125, $85, $65 and $45. Doors open at 6 p.m. ET with the first bout scheduled for 7 p.m. ET. The event is sponsored by Manfredi Auto Group and Newlio.com, in association with Everlast and will be aired live on FIGHT NOW TV.