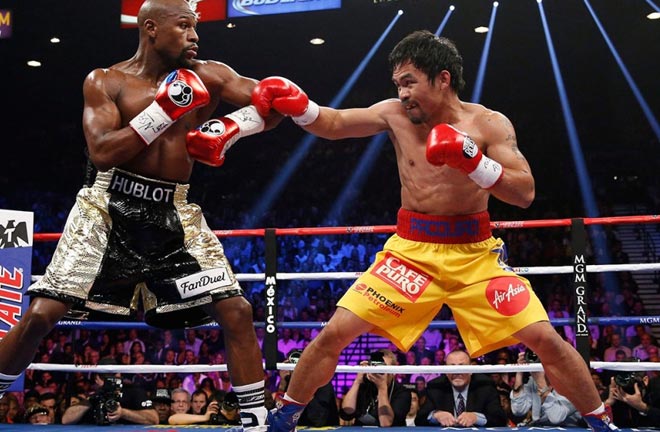 When Floyd Mayweather took to Instagram on the week of the blockbuster rematch between Canelo Alvarez and Gennady Golovkin, the 41-year-old former champion's claim that he would be re matching Manny Pacquiao was met with some derision.
The unbeaten, but 'retired', Mayweather has a chequered history of trying to steal the limelight from other big money combat sports attractions. The feeling therefore was that this was simply another ego boost, a desperate ploy to grab some headlines.
Yet more than a month on, there continues to be speculation that the rematch no-one asked for might actually come to fruition.
According to Stephen Espinoza, the president of Showtime Sports, who co-broadcasted the first Mayweather-Pacquiao bout with HBO and televised Floyd's last seven fights on pay-per-view – including the crossover mega-event with Conor McGregor – a second bout between the now past-prime welterweights will happen.
"Floyd Mayweather is very serious about the fight," Espinoza claimed while speaking at the New York press conference for Deontay Wilder's upcoming bout with Tyson Fury. "From everything I've seen and heard, Manny Pacquiao is serious about it as well."
"There is a lot that needs to be done (and) this year would be a big challenge. Not that we haven't pulled off stuff in a short time. Like we did with Mayweather vs McGregor. But I do think we will be seeing the rematch, Mayweather vs Pacquiao."
The reason that there is little clamour for a Mayweather Pacquiao rematch is two-fold. Rematches are usually instigated by a competitive first encounter, but Mayweather won the initial 2015 fight by a convincingly wide unanimous decision. The manner in which Mayweather won the fight, with defensive counter-punching prowess negating the breakout of any real action, meant the fight was also a colossal anti-climax given the years of hype and build-up.
With Pacquiao turning 40 in December and Floyd 42 in February, in addition to the fact that the first fight was viewed to have happened years after it should, a rematch is not high on fight fans list of priorities.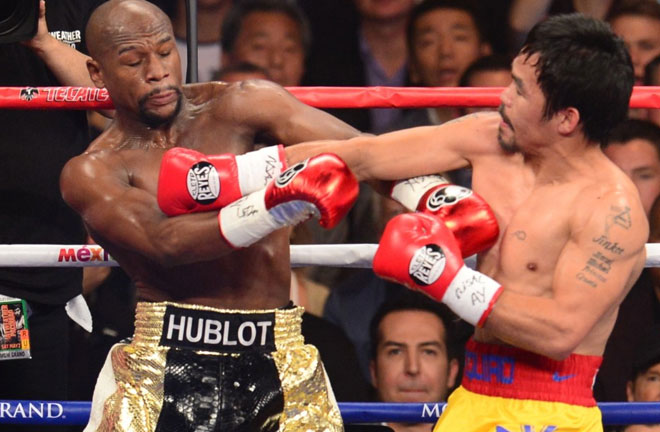 People would probably still buy it should the fight actually happen though and – particularly in boxing – if it makes money, it makes sense.
Pacquiao is currently in advanced negotiations to fight Mayweather protégée Adrien Broner in early 2019, while Mayweather is also flirting with the idea of taking ok another UFC superstar in man of the moment Khabib Nurmagomedov, but that's a discussion that genuinely seems to be just Floyd generating news. Speaking to Japanese reporters, Pacquiao has also confirmed that he will fight Mayweather next year should he get past Broner.
Bookmakers also seem confident of the fight taking place with all of the high street brands already offering odds on the bout.
Early Mayweather vs Pacquiao betting odds have Mayweather priced currently priced at 4/9 favourite with Betfred to defeat Pacquaio for a second time.
Pacquiao is as far as a 5/2 outsider to gain revenge with Betfred, and the draw is best priced at 20/1 with the same bookmaker.
Odds are yet to be published for Pacquiao's mooted bout with Broner, but Mayweather is a 1/25 sure-thing should his suggested clash with Nurmagomedov take place.
Comments
comments