For a fleeting moment until last week, it looked as though Dillian Whyte had finally moved closer to a long awaited shot at Deontay Wilder's WBC Heavyweight Title.
Three weeks ago, the WBC had ordered Tyson Fury and Whyte to meet in a final eliminator for the famous green belt, but it seems again like the Brixton "Bodysnatcher" will be denied. The verbal sparring between Fury and Whyte had already begun on Social Media, but it seems the mouth watering prospect of the two meeting each other could go up in smoke.
Last Friday, Deontay Wilder announced that following his rematch defence against Luis Ortiz later this year, he intends to rematch Fury in early 2020 in a re run of their dramatic December 2018 clash.
"Well, as I always say I'm the realest champion in the business and as I've mentioned before I must handle all my controversial fights ASAP. Luis Ortiz is first then Tyson Fury next," Wilder wrote on social media.
This will be disappointing news to Whyte's ears to say the least, as this potentially sets him back a year in his quest for a World Title shot.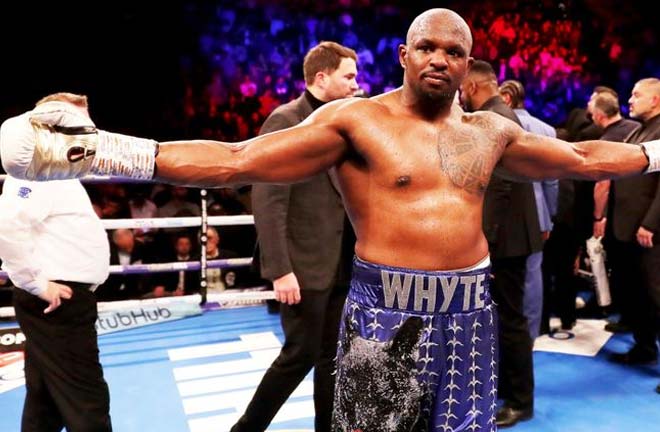 Fury, of course, must first negotiate what on paper looks a simple assignment against Tom Schwarz in Las Vegas next week. But nothing can be taken for granted after last weeks shock result in New York, where Anthony Joshua was dethroned by Andy Ruiz Junior in a stunning upset.
Whyte is ranked highly with the Governing Bodies, namely the WBC and WBO, where he is ranked number one with both. He is the current WBC Silver and WBO International Champion, and has beaten former World Champions in Lucas Browne and Joseph Parker, but this still hasn't made him much headway in forcing a mandatory shot.
He has of course been offered the opportunity this year, but turned down what he felt was too little money to face Anthony Joshua for the WBA (Super) IBF and WBO belts back in April, with Wembley Stadium already announced as the venue.
Whether this was a mistake or not remains to be seen, and Whyte has a very dangerous task on his hands at the end of July at the O2 Arena in London.
Canadian based Columbian, Oscar Rivas is a very live opponent, and is 26-0 with eighteen knockouts to his name. If Whyte can overcome this hurdle, it's almost certain barring injuries that he will have to wait until 2020 at the earliest for any sort of Title shot.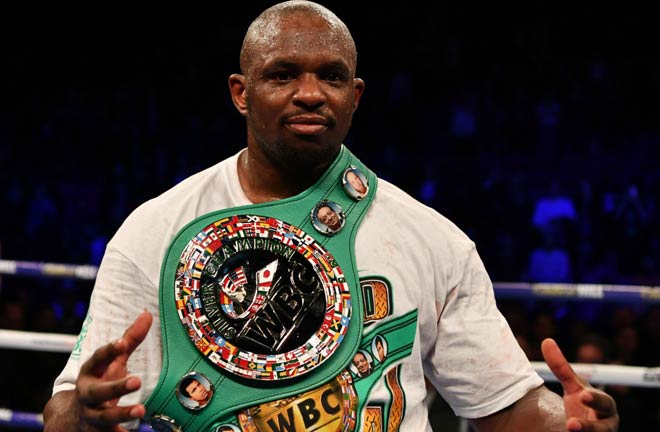 This week saw Joshua invoke his rematch clause with Ruiz Junior, in a match that is slated to take place at the back end of this year, meaning all available belts will be to of commission for the remainder of 2019.
Whyte must remain focused and deal with the task in hand next month, but it is likely he will have one more potential banana skin to face before receiving a long overdue chance to become a World Champion. There is always the potential that the WBC may re affirm their stance on the Fury v Whyte bout, and even one of the other "big three" governing bodies throwing a spanner in the works regarding Ruiz Juniors newly acquired belts.
Expect the unexpected.