Former World Heavyweight champion, Wladimir Klitschko, has retired from boxing, just over 3 months after his loss to Anthony Joshua at Wembley Stadium.
Klitschko was said to have been ready to challenge Joshua for a rematch, which was embedded within his contract clause, a fight that would have taken place on November 11th in Las Vegas.
But the 2 time former champion has decided to hang up his gloves after 69 fights and a successful 21 year career. News broke on the Ukranian's website of his retirement, which eventually crashed.
A statement on his website read, "I deliberately took a few weeks to make my decision, to make sure I had enough distance from the fight at Wembley Stadium. As an amateur and a professional boxer, I have achieved everything I dreamed of, and now I want to start my second career after sports."
"I would have never imagined that I would have such a long and incredibly successful boxing career. I'm very thankful for this. Thanks to everyone who has always supported me, especially my family, my team and my many fans."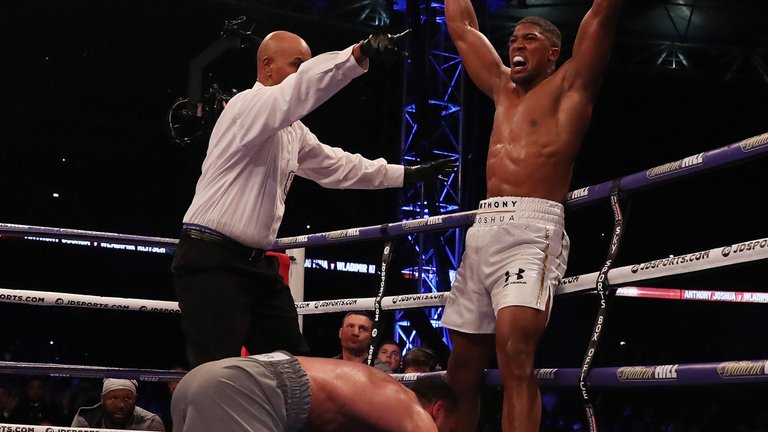 Klitschko's manager, Bernd Boente, spoke about the Ukranian's decision. "Especially after this terrific fight at Wembley Stadium it was a very tough decision for Wladimir to make. But he has always emphasized that he wanted to retire if he didn't have enough motivation anymore. Therefore this is definitively the right decision."
"Wladimir accomplished everything in his unique boxing career. He dominated the Heavyweight division for over a decade. He fought in sold-out arenas and stadiums worldwide and millions of fans around the world watched his fights on TV. It has been a privilege for me to accompany Wladimir on this unique journey."
Here is the full statement from Wladimir Klitschko regarding his retirement, from his website klitschko.com, via youtube.com.