Top 10 Women's Pound for Pound
Who are the best women's boxers in the world? It can be a tough question to answer for many fight fans, especially those in the United States, where women's boxing doesn't get as much attention as it does in some other hotbeds across the globe. There are plenty of extremely talented women in the fight game, and the great thing is that (gasp) — the best fighters typically fight one another!
That means they settle things in the ring, and it means that the top women's pound for pound boxing list is much more fluid than on the men's side, because many of these fighters trade losses, bounce back, change divisions, and do it all over again.
Check out our list of the top 10 women's boxing pound for pound list:
Women's pound for pound list last updated September 16, 2014
Fighter
Record
Change
1.Cecilia Braekhus
26 (7) – 0
–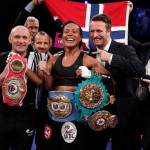 With the retirement of Holly Holm, who shifted to MMA, and the two year absence of Layla McCarter, The "First Lady" Cecilia Braekhus is a pretty clear number 1. She recently became the first women's Welterweight champion to hold all 4 titles, unifying against Ivana Habazin. She's held three of those belts dating back to 2010.
2.Delfine Persoon
29 (13) – 1
–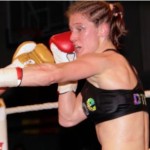 Persoon is on a 20 fight win streak, capped off with her most recent effort, winning a Lightweight title against the previously unbeaten Erica Anabella Farias. Takes on Diana Prazak in November in one of several big women's showdowns that month.
3.Ibeth Zamora Silva
20 (8) – 5
–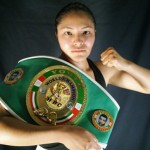 Two straight defeats, both by split decision, set her back. Since then though, she's on a four fight winning streak, including most notably a decision win over Ava Knight. That was a close fight, and it's propelled her towards the top of the sport, and her November showdown against Chavez.
4.Jessica Chavez
21 (4) – 3 – 3
–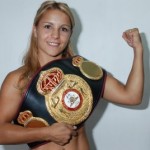 Chavez hasn't lost since 2011, and since then she's gone 11-0-1, including most notably, a win over Yesica Bopp. The showdown with Ibeth Silva will be huge this November. It'll clear up where the two of them stand at Junior Flyweight, and on the women's pound for pound list as well.
5.Layla McCarter
35 (8) – 13 – 5
–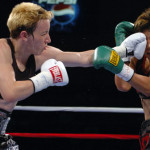 Her record and experience are unassailable. However, she hasn't fought since September 2012, and that was her first fight in a year. Since August 2008, she's fought just four times. Braekhus, for comparison's sake, has fought five times since McCarter's last bout, with a sixth just a week prior. Moving up all the way from Lightweight to Junior Middle, and winning a title via stoppage is no small feat of course… it's just been a while. Rumors of a return to the ring later this fall.
6.Marcela Acuna
42 (18) – 6 – 1
–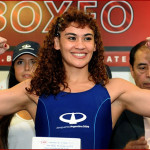 "La Tigresa" has been around forever, making her pro debut in 1997 against a 33-1-2 Christy Martin, and going on to face Lucia Rijker in her next fight! (She lost both). At 37 she may not be at her best anymore, although it's hard to not consider her at the top of the Super Bantamweight division. Her main rival in that division is Jackie Nava, whom she has a win over.
7.Jelena Mrdjenovich
33 (17) – 9 – 1
–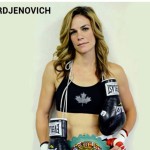 Mrdjenovich avenged her 2012 loss to Melissa Hernandez with a technical decision win in May 2013. Hernandez had previously defeated her in 2011 as well. She's racked up four more wins since her revenge though, including a title defense against Marilyn Hernandez this September. Went on an ugly 3-6-1 stretch from 2007-2011 but has gone 9-1 overall since.
8.Ava Knight
12 (5) – 2- 3
–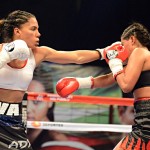 Knight's only two losses came to Ibeth Silva and Ana Maria Torres. She went 1-0-1 in two fights against Kaliesha West, and defeated Mariana Juarez in 2012. A very impressive ledger considering she's only had 17 pro fights.
9.Mariana Juarez
40 (17) – 7 – 3
–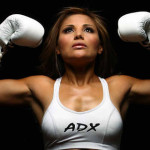 Juarez lost to Riyo Togo by TKO in 2013, but rebounded to win an easy decision against her a few months later. Has won three more times since. Only other loss since 2007 was against Knight.
10.Jackie Nava
30 (13) – 4 – 3
–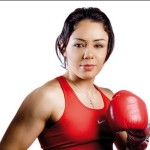 The Aztec Princess is on a six fight win streak since going 0-1-1 in two fights against Ana Maria Torres, who hasn't been in the ring since March 2012 (removed from list due to inactivity). Way back in 2009 she lost to Acuna.
Women's Pound for Pound – Ladies on the Bubble (Alphabetically ordered):
Alicia Ashley, Yesica Bopp, Erica Farias, Naoko Fujioka, Shindo Go, Susi Kentikian, Claudia Lopez, Kina Malpartida, Anne Sophie Mathis, Arely Mucino, Zulina Munoz, Ji-Hyun Park, Diana Prazak, Susie Ramadan, Daihana Santana, Amanda Serrano, Klara Svensson, Ana Maria Torres