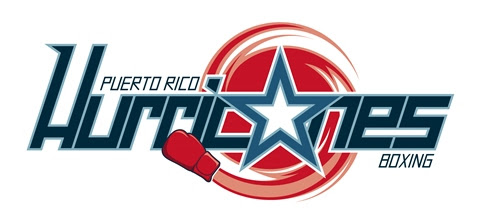 The World Series of Boxing is delighted to announce the Puerto Rico Hurricanes as the 16th Franchise. Puerto Rico is one of the most successful boxing nations in history and boxing is indeed country's defining sport.
"The arrival of Puerto Rico Hurricanes in WSB is a proof that our League is going from strength to strength gathering the best boxing nations of the world and therefore we are truly proud of this important addition," – said the President of the International Boxing Association (AIBA) Dr Ching-Kuo Wu on this occasion.
"The rich Puerto Rican boxing heritage and the country's passion for our beloved sport will bring additional quality to the tournament through this franchise," said WSB Chief Executive Officer Karim Bouzidi ahead of the arrival of the Hurricanes.
WSB Season IV Champions Cuba Domadores are now no longer the only Caribbean nation in the WSB, and Puerto Rico will look to their neighbours for inspiration, as well as the chance to face them in the later stages of the competition.
"It is a great honour for us to compete in the World Series of Boxing. WSB is one of the most desired competitions in the world, and it will definitely help us improve the level of boxing in Puerto Rico", said Puerto Rico Hurricanes General Manager Miguel Sosa.
"We have two objectives for our debut season. First of all, as many boxers as possible need to qualify for the Olympic Games; and as a team we hope to qualify at least for the Season's playoffs".
Puerto Rico Hurricanes are competing at home in the beautiful city of San Juan in their first match of WSB against Poland Hussars, while their first away match will be against Argentina Condors. They will also face Season IV runners-up Azerbaijan Baku Fires, Season II Champions Italia Thunder, Season III winners Kazakhstan Astana Arlans, Season IV quarter-finalists USA Knockouts, as well as another new Franchise, Venezuela Caciques in Group B.
Six of Puerto Rico's eight medals in their Olympic Games history belong to boxers, and this Caribbean island, with a population of just over 3.5 million people, boasts the highest index in terms of World Boxing Champions per capita on the planet.
The Boricua nation has already had successful boxers in the WSB competition, as the strong Super Heavyweight Gerardo Bisbal competed with Mexico Guerreros in Seasons III and IV, while the young hope Jantony Ortiz Marcano also was part of the Mexican team last season.
Another experienced boxer is the Light Flyweight Anthony Chacón, who earned a 2-1 record with USA Knockouts in Season IV.
The Hurricanes are represented by a myriad of promising boxers, including Joshua Kiko Ortiz, the London Olympian Jeyvier J. Cintrón, and the Lightweight Danielito Zorrilla, ranked 17th in the AIBA Men's World Ranking. They will be key in ensuring that Hurricane's reach the WSB top rounds.