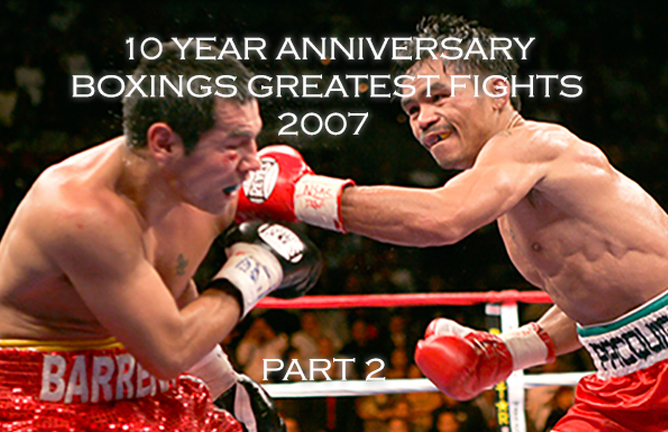 2007 featured a few good fights for Boxing, here I want to revisit some of the best fights of the year and their impact that those matches made on the fight game moving forward. Here is my Part 2 of some of the best fights of 2007.
3/17/2007 – Juan Manuel Marquez vs Marco Antonio Barrera for the Featherweight Championship
This fight was a battle between two Mexican greats; one entering his prime in Marquez, while Barrera was the popular Mexican warrior. The fight featured many fireworks including in round 7 where Marquez was knockdown. However, the referee ruled the knockdown a slip, and then penalized Barrera for hitting Marquez while he was on the canvas. In an entertaining matchup, Marquez won by a controversial unanimous decision. HBO who carried the fight had Barrera winning, and Barrera disputed the decision.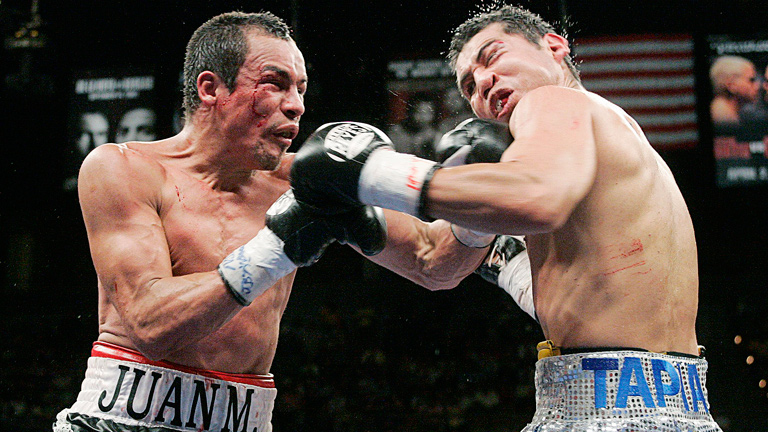 Marquez went on to defend his title in the rematch with Manny Pacquiao in their epic rivalry which he lost. Barrera also faced Pacquiao a few months later which he lost and briefly retired from boxing. Barrera would ultimately return to boxing for a few more years.
6/23/2007 Ricky Hatton vs Jose Luis Castillo
Ricky Hatton at the time was a top welterweight in the world, and coming off a few impressive victories. This fight was the prelude to his blockbuster fight against Floyd Mayweather later in the year. Hatton continued his impressive streak by landing a perfect liver shot to Castillo in the 4th round, and winning via KO. This was Castillo's first time being counted out in his career, and this was the fight that had fans clamoring for Mayweather next.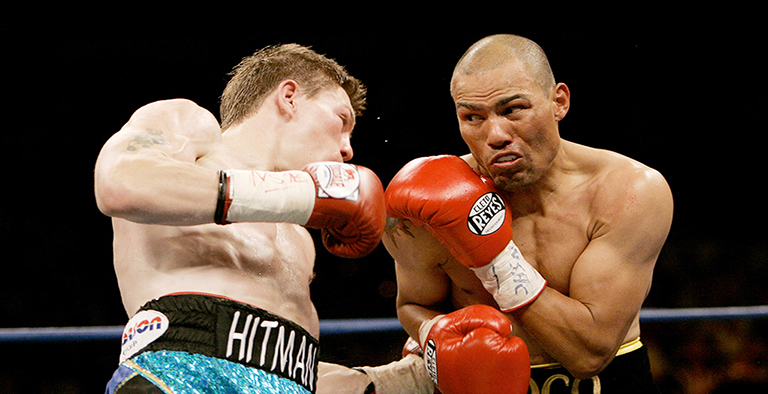 7/21/2001 Bernard Hopkins vs Winky Wright
This middleweight showdown had a lot of hype leading into it, and for rightful reasons. Bernard Hopkins coming in was the crown of the division, defeating all of the top opponents in his way. Hopkins Ko'd Oscar De La Hoya with a perfect shot to the liver, and was the favorite coming in. Winky Wright coming in hadn't lost a fight in 8 years, and his previous two fights were impressive victories over Trinidad and Shane Mosley. Although Wright's popularity worldwide wasn't as large as Hopkins, boxing fans were in for a treat with this matchup. Hopkins controlled the early action early, however, an accidental head butt caused a deep cut on Wright. Winky responded to the cut by upping his aggression and landed some nice shots from the outside.  In the championship rounds, Hopkins was able to pull away with accurate shots to Wrights eye. Hopkins won via decision.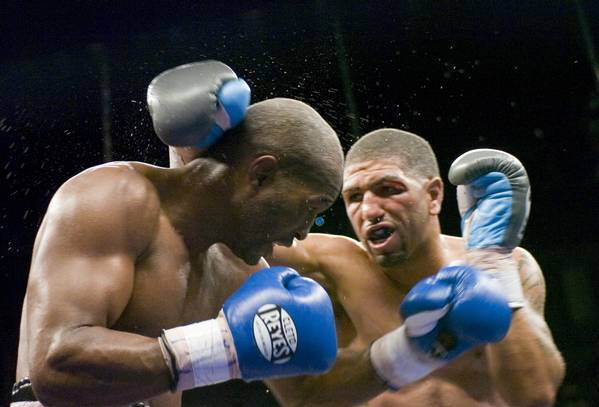 Wright had a two year layoff before fully leaving the boxing world, however, his legacy as a top 10 middleweight was made. Hopkins continued to fight and continued to leave his mark as one of the greatest of all time.
12/8/2007 Floyd Mayweather vs Ricky Hatton
This fight was billed undefeated as both fighters coming in had never faced defeat, and the pre-fight hype lead to the celebrity filled event of the year. Through the first 6 rounds, Hatton was able to give Mayweather trouble with his constant pressure, although in round 3 Hatton was cut from a lead right hand from Floyd. In round 6, after hitting after the break, Hatton was deducted a point, and began to fight a frustrated fight. The fan favorite Hatton began to tire in the later rounds, and Mayweather began to increase his activity with great timed and accurate counter shots. Mayweather hurt Hatton in the 10th rounds which lead to Mayweather winning the fight via 10th round TKO.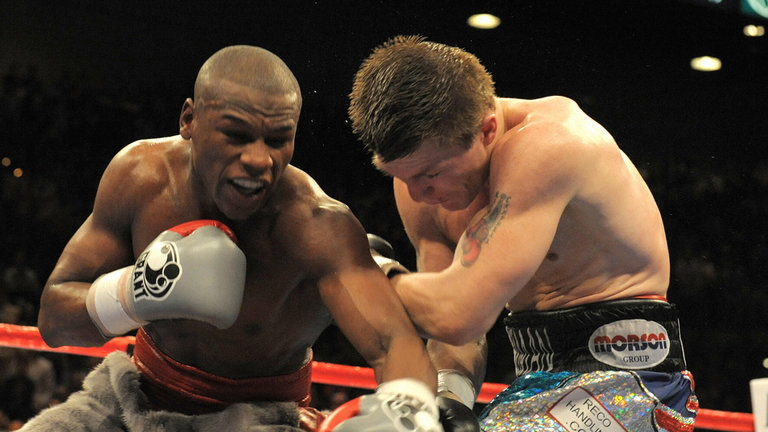 After the fight, Mayweather briefly retired before returning 15 months later. Hatton won his next two fights before being Ko'd by Manny Pacquiao which stalled Hatton's career, leading to his retirement in 2011.