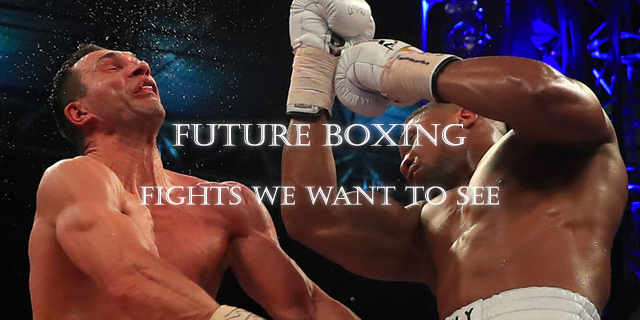 The start of 2017 has been a good year for boxing. We had the welterweight showdown between Keith Thurman and Danny Garcia, where Thurman furthered his case as the best in the division. We had the return of heavyweight excitement with Anthony Joshua and Wladimir Klitschko, where Joshua defeated the legend and took over as the best heavyweight in the world. GGG and Canelo each won their fights guaranteeing us a match between the two in September. Errol Spence is finally catching the eyes of the public whilst Pacquiao and Horn caused the sport a black cloud, however, the entertainment value was there for fans. While Mayweather and McGregor will take place in a boxing ring, that fight does nothing for the sport of boxing.
Here are a few fights that I would like to see, that will continue the momentum boxing has this year.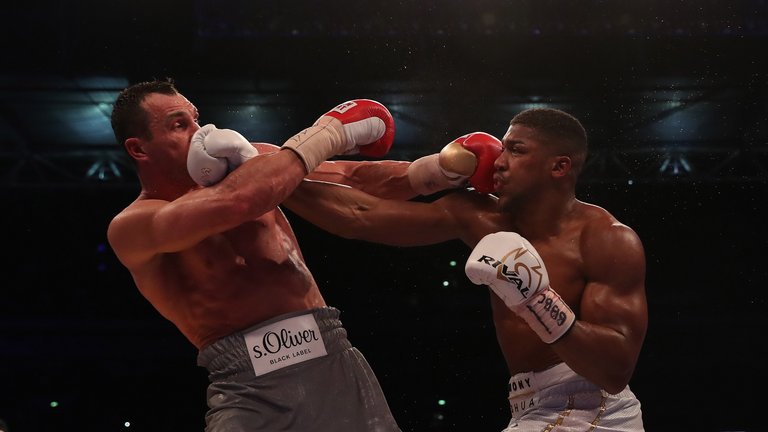 Joshua vs Klitschko II
The first fight brought back attention to the heavyweight division, as well as the birth of a new global start in Anthony Joshua. The rematch is being discussed for later this year in Vegas which is still the Mecca of boxing. Before the ref stopped the fight, Klitschko had his moments, including knocking down Joshua. I would love to see if the future hall of famer has one more performance, or would Joshua further his statement that he's the man to beat in the heavyweight division?
Errol Spence vs Danny Garcia
Garcia suffered his 1st loss in a split decision to Keith Thurman, however, Garcia is still a top 3 welterweight in the world. Spence made a huge statement to the division in his KO win over Kell Brook, and if he were to defeat Garcia in similar fashion, a Thurman vs Spence fight would draw a lot of interest. If Garcia were to win, it would set up a rematch of revenge for him against Keith Thurman.
Curtis Stevens vs Sergey Kovalev
These two light heavyweights have exchanged in verbal sparring for the past 3 years, I would love to see them finally settle their differences in the ring. Now that Kovalev's belts have been won by Andre Ward, he would be looking to regain his spot near the top of the Pound for Pound list, while Stevens would be looking to make a statement, as well as silence those who have accused him of ducking Kovalev.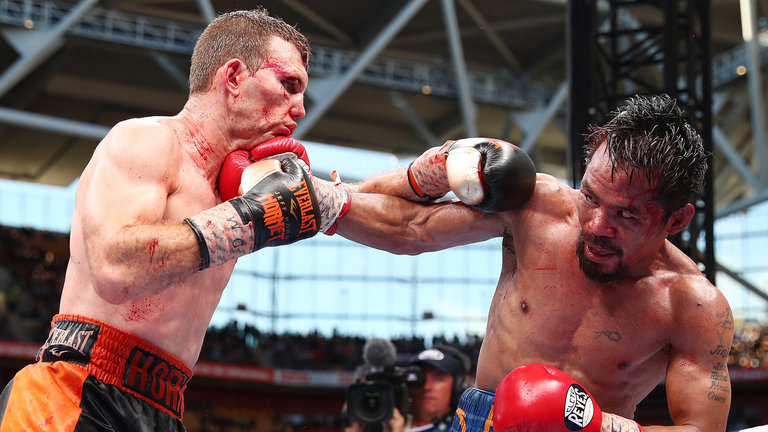 Pacquiao vs Horn II
The majority of boxing fans felt Pacquiao was robbed of victory, even beyond the WBO reviewing the fight. Jeff Horn has heard all the insults and possibly even from myself. In a rematch, he would have the opportunity to make the statement that he's no fluke winner, at the same time Pacquiao will be out for revenge. Pacquiao would have the chance to regain his belt and ride off into the sunset.
Mikey Garcia vs Terence Crawford
If Mikey Garcia defeats Broner on July 29th, and he is comfortable fighting at 140 pounds, Terence Crawford would finally have an opponent that would challenge him. Crawford has virtually wiped out the division, and is possibly looking to move up to 147 pounds. If Garcia makes the move in weight, Crawford may have to stay at 140 a little bit longer.
Vasyl Lomachenko vs Guillermo Rigondeaux
Lomachenko is top 3 on virtually every pound for pound list, while Rigondeaux has the skills to be a top P4P fighter; he simply hasn't been active enough. Neither fighter has been in a fight that brought the best out of them, and with both fighters exchanging insults via social media, a 130lb showdown would be a blockbuster.
What are your views on the potential match ups that could enthral the boxing world?