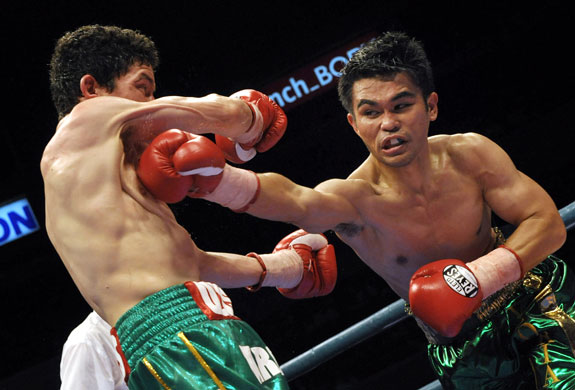 Which fighter had the best comeback in 2011?
Some of the more inspirational stories in the sport are when a written-off boxer scratches and claws his way back to the top. It takes a special fighter of great resolve to conquer the uphill battle that is required to complete a successful comeback. The fact that there are so many successful comebacks in the history of boxing speaks not only to the fighting ability of the sport's participants, but to their unyielding fighting spirit, as well.
Here are the best comebacks of 2011:
2011 Comeback of the Year: Brian Viloria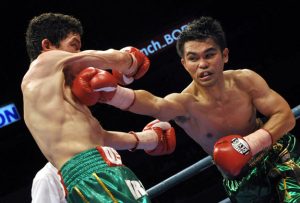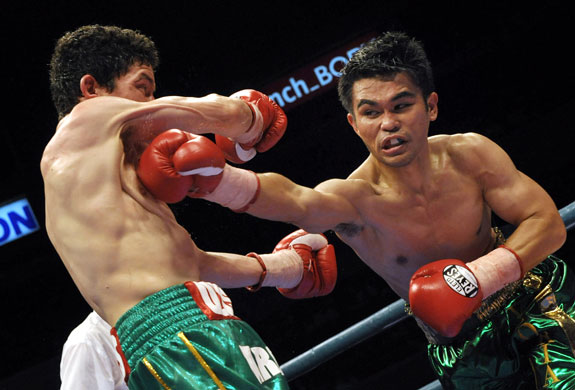 A world-class fighter for the better part of a decade, Viloria has won some and lost some en route to becoming a world champion, but one who was just as likely to lose as he was to win when facing top competition. His on again/off again run as a world titlist appeared to come to an end after a shocking 12th-round TKO loss to Carlos Tamara in 2010. Viloria's future prospects were not helped by the fact that Viloria was hospitalized following the bout after collapsing.
Signs that Viloria was not yet finished came to bear in July, when "The Hawaiian Punch" won a title in his 2nd weight class, claiming the WBO Flyweight belt against Julio Cesar Miranda by unanimous decision. But still, few expected him to beat high-flying Giovani Segura in their December 11 title bout.
Segura had cleaned out the same 108-pound class that saw Viloria struggle. With a pair of knockouts over previously unbeaten Ivan Calderon, Segura looked indestructible and after a long struggle on the scales, he figured to assume his fearsome ways at 112. Until he ran into Viloria, who pelted him with power shots on his way to an upset 8th-round TKO.
At the outset of 2011, Viloria looked to be an afterthought playing out his role. By the end of the year, he had become a key player at 112 and a fighter with some lucrative options at his disposal. That is an 180-degree turn for which Viloria should be proud and it's good enough for him to be the 2011 Comeback Fighter of the Year.
—-> Don't forget to check out the rest of our 2011 boxing awards for dozens of different year-end awards and honors!
2nd Place: Jorge Arce:
A good argument can be made for this award going to Arce, who may have actually come from further back to resurrect his sagging career. Not many thought Viloria could come this far back, but no one was predicting that Arce would be a factor once again. Losses to Vic Darchinyan, Simpiwe Nongqayi, and a dismal draw to worn-out Lorenzo Parra had Arce's career on the skids. The wins he scored appeared to be results of clever matchmaking.
That's why Arce was a 6-1 underdog against rising, but relatively-unaccomplished WBO titlist Wilfredo Vasquez, Jr. in their May 122-pound bout. With the fight hanging in the balance, Arce scored a final-round stoppage in thrilling fashion. He didn't rest on his laurels, knocking out Nongqayi in a September rematch, before decisioning former victim Angky Angkota for the vacant WBO Bantamweight Title in November.
Watching Arce struggle at 115 and 118 over the past few years, it seemed unfathomable that he would ever win another title, much less at 122 pounds. And the two wins he scored since that victory were also nice. But what keeps him out of first place is his level of opposition being slightly lower than Viloria's. Vazquez, Jr. held a title, but in a perfect world, is just a good young contender. And Nongqayi, pushing 40, had never distinguished himself as anything special outside of his previous win against Arce. And beating the likes of the mediocre Angkota for a world title is nothing short of runaway sanctioning body shenanigans.
Nevertheless, Arce came from a long way back to once again become a factor in this sport. He has made an awful lot of people eat their words.
3rd Place: Erik Morales: When Morales resurfaced in 2010, his return was greeted mostly by cringes. After all, Morales had been emphatically shown the door in 2007–dropping 4 straight fights and 5 of 6. His April 2011 match with big-hitting Marcos Maidana had people worried for Morales' health. Maidana was a huge favorite and considered a terrible matchup for the rickety Morales, who had presumably taken far too many punches in a taxing career.
OK, so Morales didn't win. But his competitive majority-decision loss was one of the feel-good stories of the year. Showing flashes of his prime and that still-beautiful right hand, Morales fought through a closed eye and gave Maidana all he could handle. Then in September, Morales and undefeated Pablo Cano went at it for the vacant WBC 140-pound title. Cano gave Morales a tough fight, but Morales once again summoned his irrepressible spirit. After 10 rounds, Cano had seen enough of Morales for a lifetime and called it a day.
His world title claims are certainly spurious and he lost his only other fight of the year, but Morales' comeback has worked out a lot better than most thought it would.