Either I'm crazy or the upset bug is in full swing. It seems like not a weekend can pass without the apple cart being overturned. It's just not a very safe time for prohibitive favorites. Just this year, there have been a mind-bending amount of upsets. That's not even including the slew of upsets that occurred right before the new year began. There were moderately surprising results like Agbeko vs. Perez and Hopkins vs. Pascal, as well as cataclysmic upsets like Litzau vs. Caballero and Keb-Baas vs. Nino Romero. In the past 5-6 months, there is an undeniable spike in mind-blowing results.
Certainly 2-1 favorites are upset constantly in this sport, but the amount of 5-1 and 10-1 favorites falling is truly staggering. In 2011, we are constantly forced to re-assess our perceptions of different fighters and the very criteria we use to judge them. Here are some samples of upsets from this year alone:
Kazuto Ioka KO 5 Oleydong Sithsamerchai: Odds-wise, not a great upset, but it's always surprising when a 6-fight novice upsets a titleholder who is unbeaten in 36 fights. Ioka's February knockout of Sithsamerchai netted him the WBC 105-pound title.
Brian Vera W10 Sergio Mora: Vera, a consistent upset threat, was still a sizeable underdog when he decisioned Mora—who had a draw with Shane Mosley in his previous fight.
Pawel Wolak-Yuri Foreman: Wolak sure didn't look like a 2-1 dog as he hurled himself into Foreman with great venom. After 6 rounds, Foreman had enough and a new player at 154 pounds had emerged.
Allen Conyers W10 James De La Rosa: De La Rosa, unbeaten in 20 fights was expected to romp against Conyers, a former prospect coming off a pair of stoppage defeats and a layoff of over 2 years. 10 rounds and 3 knockdowns later, Conyers emerged victorious despite steep odds in his opponent's favor.
Dhafir Smith W12 Jeff Lacy: Beating Jeff Lacy in 2011 doesn't amount to a whole lot, but few expected him to lose against Smith. Lacy was soundly defeated by a 22-19-7 fighter with a mere 4 knockouts to his credit.
Mauricio Herrera W10 Ruslan Pruvodnikov: Top unbeaten prospect Pruvodnikov is outboxed by gritty Lake Elsinore, California darkhorse Mauricio Herrera, a 30-year old with a 15-1-1 (7) record that showed no indication that he could compete at this level. Herrera put forth an impassioned effort to strip Pruvodnikov of his undefeated status.
Carlos Molina D10 Erislandy Lara: Molina is unquestionably a tough campaigner, but the odds reflected the widely held belief that the emerging Cuban star Lara would handle this test with ease. Lara relied on some charitable judging in his favor to escape with a draw, but also a cloud of doubt surrounding his future title prospects.
Jhonny Gonzalez KO 4 Hozumi Hasegawa: Sure, some of the luster was off Hasegawa after the knockout loss to Fernando Montiel last year, but he had recaptured some shine with a nice win over unbeaten Juan Carlos Burgos in his previous outing. Gonzalez, a 2-1 underdog, perhaps put an end to Hasegawa's run at the top with a 4th-round TKO win.
Hernan Marquez KO 11 Luis Concepcion: Many were hailing Concepcion as the next big thing at 112. No one expected Marquez, last seen being clobbered by Nonito Donaire in 2010, to be very competitive. In a thrilling war that was unfortunately not seen by many western fans, Marquez stopped the whopping favorite in the 11th to claim the WBA 112-pound strap.
Marco Antonio Rubio KO 7 David Lemieux: 12-1 favorite Lemieux certainly looked the part in the beginning, as he pummeled Rubio with eye-catching shots. After several rounds, Rubio was taking the shots and returning fire on a suddenly-frozen Lemieux. The dissection was a textbook example of a steely and underrated veteran using his experience and guts to topple the frontrunning phenom who had seen everything go his way so far in his career.
Nobuhiro Ishida KO 1 James Kirkland: If you found a sportsbook even offering odds on this apparent mismatch, you would see how little they thought of Ishida's chances. A minute and fifty-two seconds later, Kirkland and the rest of the boxing world were trying to make sense of it all.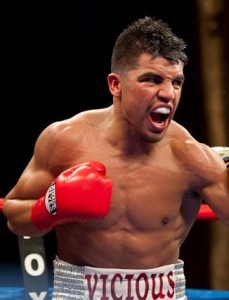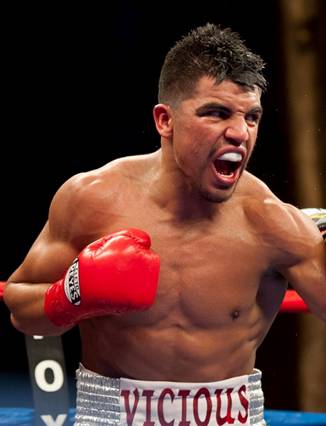 Victor Ortiz W12 Andre Berto: Many may have picked this upset, but Berto was still a 3.5/1 favorite, so someone was picking him. Ortiz, seen by many as a quitter, was anything but, as he passionately snatched Berto's belt in an inspirational battle.
Orlando Salido KO 8 Juan Manuel Lopez: The biggest high profile mega-upset of an established top-tier fighter in a long time. The undefeated Lopez was considered a budding star of the sport, while the 11-loss Salido was merely meant to represent a gritty stay-busy opponent. The 12-1 favorite was handed a relatively one-sided beatdown en route to a result that boxing fans are still struggling to grasp.
There must be other upsets that weren't even mentioned. And April isn't even over yet! What other upsets are in store for the rest of the year in boxing? If the first third of the year is any indication, we better brace ourselves for a tumultuous and exciting year of boxing.
Comments
comments