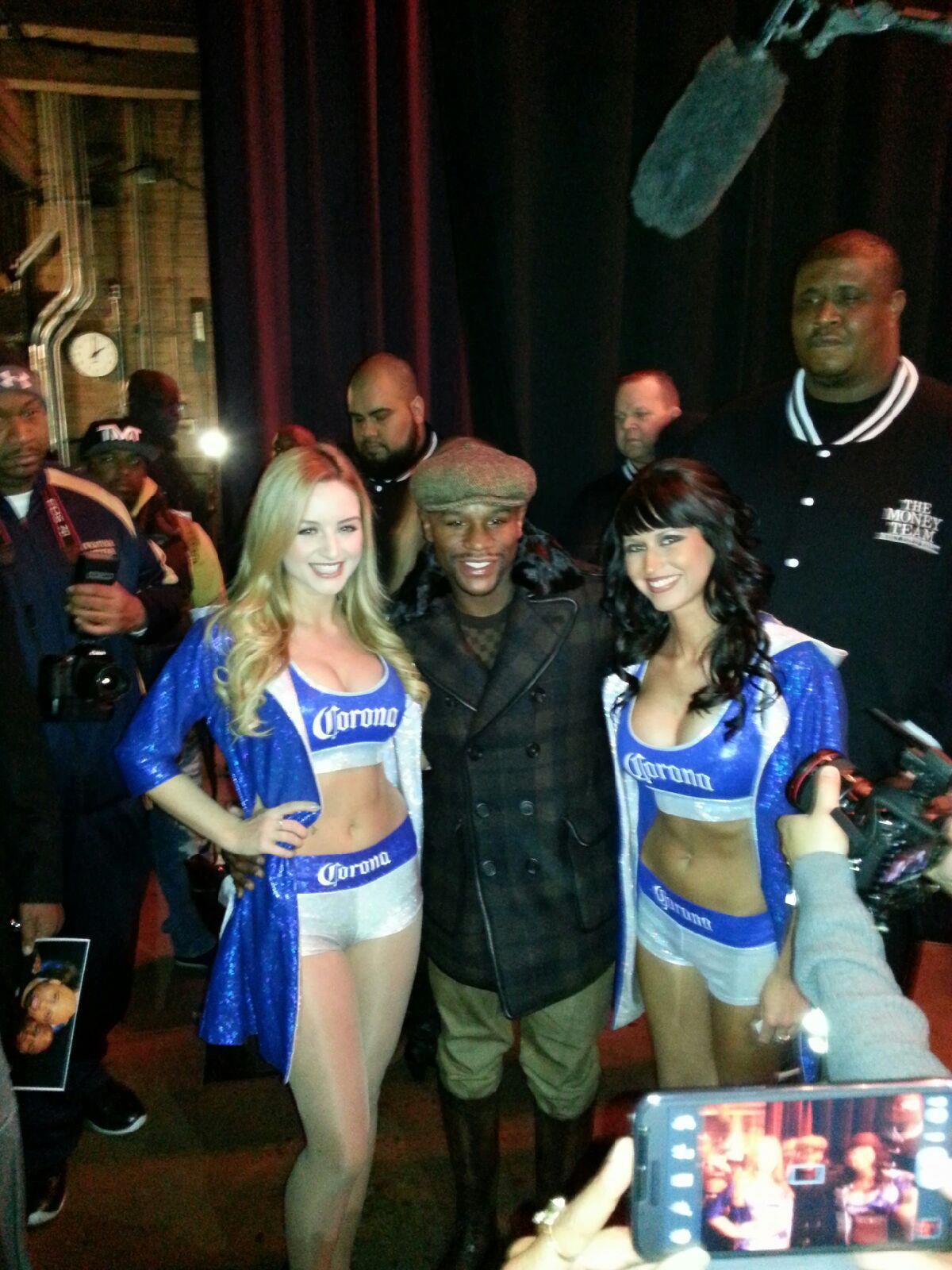 In this week's 3 punch combo, I will first examine the potential impact of Floyd Mayweather's big decision this week in terms of the balance of power between rival networks HBO and Showtime. Next, I will look more closely at the weekend of upsets in the sport, with a series of upsets large and small.
Finally, I will state why I feel David Price will still end up being a major player in the heavyweight division despite the shocking setback he suffered against Tony Thompson.
Showtime's power play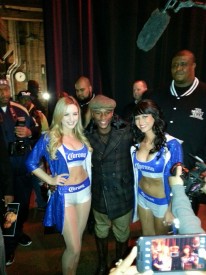 Showtime's acquisition of Floyd Mayweather with a six-fight exclusive contract is a major power play by the network, and one which will have ripple effects in the sport.
There are many questions that will be raised by this move. Most importantly, where does this leave Golden Boy's status with HBO?
HBO has traditionally had the largest boxing budget. So it would seem to be counter intuitive that Golden Boy would have a hand in moving HBO's biggest pay-per-view ticket to a rival network.
Golden Boy, though, did have a major hand in Mayweather's move. So what will happen? HBO still has a large budget, and Golden Boy has arguably the best stable of fighters.
My guess is that HBO begins working almost exclusively with other promoters. They may even get more involved with some of the international promoters that they have largely ignored in the past.
Basically, then, HBO shies away from Golden Boy shows and makes them work with Showtime. And Showtime has traditionally had a much smaller boxing budget than HBO.
But for Golden Boy's stars, such as Adrien Broner, HBO will overpay. HBO simply can't risk losing out on potentially the next big thing in the sport. And they will offer so much more that Golden Boy will have no other choice but to accept.
The business end of boxing is once again seeing a major change. It will be very interesting to see how this whole thing plays out in the end.
Weekend of upsets
One of the reasons many of us love the sport of boxing so much is that the unexpected can occur at any moment. And this past weekend was certainly the weekend of the unexpected result.
Alejandro Perez had been controlled in the past by both Rico Ramos and Diego Magdaleno. It was widely assumed that Art Hovhannisyan would have little trouble doing the same.
But this was a different and more confident Perez. He pressed the action throughout the course of the bout. Perez outworked Hovhannisyan landing effectively to the body and with the right hand.
The bout would go the distance and Perez would be awarded with a hard fought unanimous decision.
Ishe Smith was relegated to the role of opponent not so long ago. He strung together a few wins and an alliance with Floyd Mayweather that helped get him a title shot against Cornelius Bundrage.
Smith, though, was still the underdog entering the fight that many thought would be a showcase for Bundrage.
After a few nondescript rounds, Smith found a way to effectively use his jab to set up right hand power shots. He outworked Bundrage in the middle rounds and was able to hold on down the stretch for a split decision victory.
Finally, the biggest shocker of the weekend was of course Tony Thompson's second round knockout of David Price.
Thompson entered the ring at a significantly higher weight than in his previous bout. There were many who thought he did not train and was just there to collect one last paycheck.
Whether or not Thompson took his training serious, we will never know. But he did show up to try to win. He baited Price into a trap and then caught Price in an awkward position with a punch that landed in the perfect spot.
Sometimes in boxing, particularly heavyweight boxing, it just takes one well-placed and well-timed shot to change your fortunes. Thompson went from washed up to contender in a matter of seconds.
Certainly, this will not be the only time this year where we will be surprised by the sport. Boxing is, of course, the theater of the unexpected.
Don't write off David Price
As mentioned, Price suffered a shocking knockout loss to Thompson this past weekend. There are many in the boxing community who feel that Price was exposed in this bout. However, I feel Price is still destined to have a successful professional career.
First of all, Price is not a newcomer to boxing. He had an extensive amateur background which included winning a bronze medal at the 2008 Olympic Games.
This is important because Price has a lot of experience in the gym and in the ring. He is not an athlete trying boxing for the first time who is now suffering his major setback in the sport. Price has already bounced back from setbacks in the amateurs and will do so again as a pro.
Secondly, this is heavyweight boxing and knockouts do happen. Wladimir Klitschko was knocked out three times in his career before becoming the dominant champion he has become.
Price was knocked out by a punch that hit him square in the left ear. He was in an awkward position at the time and got caught.
In that particular spot where he got hit, a fighter's equilibrium can be thrown off even if the punch is not necessarily that devastating. Unfortunately for Price, this is precisely what occurred.
There was a reason why ESPN.com named Price its 2012 prospect of the year. He is a naturally gifted boxer and carries big punching power. He will learn from this experience and one day be a force to reckon with in the heavyweight division.