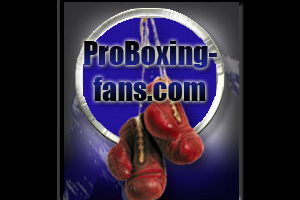 The Top 4 Active Journeyman Boxers
As a child, I always wondered why all fighters I saw on television had good records. I wondered how that could be the case and wanted to find out more. Some kids only want to see what no one will show them, thus beginning my fascination with journeymen.
I came to realize that far away from the television lights, there were fighters with a bunch of losses, whose job was to more or less come up short. Some of these fighters were pure palookas, guys with little skill or pride who just wanted to collect a paycheck. But within this group of fighters were certain men who were actually pretty darned good.
The term journeyman is often misused, becoming a word to describe basically anyone who isn't a champion or high-profile contender. As I see it, a journeyman is a fighter with ability. Of course, they must actually journey, meaning they are generally on the road, or more specifically, in their opponent's hometown. A journeyman's status is usually a byproduct of poor career management—fighting on short notice, performing not at the ideal weight, having to travel to faraway lands, and not catching the overall good breaks that are afforded to fighters whose careers are handled with care.
A journeyman is not a ranked fighter. That's a contender. A journeyman is also not a hopeless pug with a record that makes you cringe. That's called a trialhorse. I've heard People call Buster Douglas a journeyman who beat Mike Tyson. I've seen habitual losers like Reggie Strickland (66-276-17) referred to as a journeyman. In both cases, the application of this term is incorrect.
A trialhorse is a fighter of lesser skill than a journeyman. Trialhorses can be prideful and durable, but their lack of skill and a minimal presence of a winning spirit places them at a lower status. A contender is a winning fighter. More often than not, the only thing separating a fringe contender from a journeyman is career guidance. Nevertheless, fighters who are ranked, especially by more than one entity, are simply not journeymen.
Journeymen hold day jobs. Their backing is not very solid. For the most part, their fights are not planned far in advance, as is the case with contenders. They do not have a team of advisers trying to figure out the cleverest, most low-risk way to get to the top of the ratings. Often times, when a fighter drops out of a fight, a journeymen gets the call, being that a world-ranked fighter would be less-inclined to accept such an unfavorable slot.
Anyone can become a journeyman. A neophyte can work his way into the role, while a former champion can eventually settle into this billing. It encompasses a variant spectrum of different fighters. There are journeymen who are better and more dangerous than others, but they are nevertheless the glue that holds the sport together, providing a crucial role as a bridge between the obscure and the big-time.
Here are some of the more respected journeymen in the sport:
Darnell Boone, 18-17-3 (7 KOs), Middleweight/Super Middleweight
Not knowing Mr. Boone personally, I really have no idea why he is only 18-17-3. The Youngstown native obviously has talent, but gets put in one rough spot after the next. His last 6 fights tell the story, having faced undefeated fighters in each fight, going a respectable 2-3-1. Boone has faced 17 undefeated fighters in his career, having lost to only 9 of them.
In April 2010, he knocked out unbeaten Adonis Stevenson, before boxing a draw with top Guyana prospect Lennox Allen. He followed that with a split decision loss to another good prospect in Sergey Kovalev. Two fights later and in his last fight, he beat undefeated Willie Monroe, Jr. It's been almost 6 months since he has secured another fight. Looking at his recent form, would you risk your prospect's future by fighting a guy with 17 losses who can actually fight?
I saw him for the first time when he faced fringe contender Enrique Ornelas in 2006. From ringside, it appeared he had done enough to win as he dropped a decision, leaving one to wonder how many times that has happened over the years. There have been nights where Boone, mentally beaten up by all the losses and lack of upward career progress, has phoned it in and not given the best effort. But for the most part he is a dangerous opponent who just never catches a break.
He was good enough to score a knockdown of Andre Ward in 2005. Sure, Ward has progressed exponentially since then, but palookas can't do that—it takes a skilled battler to manage such a feat. No one is saying Boone is a world-beater, but it isn't too difficult to imagine him being a much more successful fighter. If someone treated him like a winner and put him in better spots, he would have surely been a contender.
Zack Page, 21-36-2 (7 KOs), Heavyweight
Many uneducated fans at first glance would assume Page, with only 21 wins in 59 fights, is simply terrible. While his record would tend to support that claim, Page is actually a very capable fighter—the ultimate journeyman. First of all, he puts the word "journey" into that term, having fought 8 of his last 13 fights in foreign lands.
He also has a smattering of decent results that speak to his skill, including a 2006 decision over 35-3-1 Lou Del Valle, a 2008 draw with tough Jason Gavern, a pair of 2009 wins over undefeated Eugene Hill and Kasim Howard, and 2010 wins over 19-0 Sebastian Kolber in Germany and Kevin McBride.
Throw into the mix a bunch of iffy decisions and it's clear Page never caught a break. Losses to Michael Marrone, Chad Van Sickle, Dominick Guinn, and Manuel Charr could have easily gone his way. He lost to current top prospect Seth Mitchell by scores of 77-75 on two cards. When he says another of his opponents Cuban Luis Ortiz is by far the superior prospect, one feels the urge to believe him. In a recent U.K. bout with 14-0 Tom Dallas, he was robbed, surely not the first time that occurred.
A bit chunky as a small heavyweight who rarely exceeds 210 pounds, one can't help but wonder what would happen if Page dropped to cruiserweight, dedicated himself to training, and booked some fights that were not short-notice kamikaze missions in faraway lands against much larger fighters who are coddled by the powers-that-be. Would he be a champion? Probably not, but he would surely be a mid-level contender with a better record.
Lovemore N'dou, 48-13-2 (31 KOs), Welterweight
N'dou shows that journeymen are not just guys with bad records who never had much measurable success. As a former world champion, he certainly enjoys higher status than the typical journeyman, but that is in fact what he has become—and there is no shame in that. At 39, he no longer enjoys a world ranking, but he can still test young up-and-comers.
With 64 fights under his belt, he has never been stopped. His world title claim was also fairly spurious, claiming a vacant IBF strap against anonymous Naoufel Ben Rabah and losing it in his first defense against Paul Malignaggi. By absorbing career losses to the likes of Sharmba Mitchell, Miguel Cotto, Junior Witter, Kermit Cintron, Saul Alvarez, and Kell Brook, he has embodied two hallmark traits of the quintessential journeyman—durability and the knack to come up short in his biggest fights.
He represents the upper-tier of journeymen—a good boxer who can reveal things about other fighters that would otherwise take years to discover. If you can't beat N'dou, you might not be ready for primetime. But if you beat the veteran, it's a sign that you might be ready to contend. His recent work reflects this. Before dropping decisions to super-prospects Alvarez and Brook, he defeated 14-0 Bongano Mwelase, drew with 37-4-1 Matthew Hatton, and defeated 32-3 former contender Phillip N'dou (no relation).
Journeymen are often times human measuring sticks. N'dou fills this role honorably.
Billy Lyell, 24-9 (5 KOs), Jr. Middleweight/Middleweight
The 26-year old Youngstown resident (what's in the water over there?) is the perfect gatekeeper—skilled, flawed, and often times fighting big-name fighters in tough spots. He's dropped fights to luminous names like James Kirkland, Yori Boy Campas, David Lopez, Vanes Martirosyan, Sebastian Sylvester, and Julio Cesar Chavez, Jr. But he's good enough to be on a recent 6-2 run that includes a rousing upset of undefeated John Duddy in 2009.
Lyell is tough and customarily gives a good effort, but is held back by an extreme lack of punch, with only 5 stoppages in 33 fights. In addition, he always seems to face an uphill battle. What chance does a fighter who can't punch have fighting David Lopez in Phoenix, Vanes Martirosyan in Anaheim, Sebastian Sylvester in Germany, and Julio Cesar Chavez, Jr. in Culiacan?
At any rate, Lyell should hold his head up high. People looking in might see his 9 losses and lack of punch and write him off as a non-entity. Those numbers only serve to distract from the toughness, pride, and skill of fighters like Lyell. Not everyone can be a champion. That doesn't mean there aren't guys like Lyell, who are actually pretty good fighters. Even if you disagree, are you going to tell him that to his face?