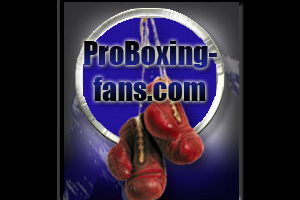 Active Fighters with Win-Loss Records that Make you Say… Huh?
The history of boxing is filled with crazy records, strange occurences and all-over-the-map absurdity. There's still plenty of that to go around these days, too. Check out this list of the active boxers with the craziest records, including the "Successful but Featherfisted" and the "Not Easily Discouraged" categories.
Boxers With Crazy Records: The Successful But Featherfisted
Rene Cuenca, Record: 40-0 (1 KO)
Usually you'd be interested in seeing a 40-0 guy fight, but then you see he has one knockout and it makes you wonder if he's worth watching. Who knows, maybe it makes you more eager to see how a guy who makes Paul Malignaggi look like Cleveland Williams can compile such a sterling record. Cuenca's lack of punch, at least statistically-speaking, is unmatched.
Is This a Boxer's Record or an N-P-K Ratio For a Bag of Fertilizer?
Silvio Rojas, Record : 45-45-10 (19 KOs)
Superfans of Julio Cesar Chavez might vaguely remember this name, as Rojas lost to the Hall of Famer in 1993. Now fighting between light heavy and cruiserweight at age 41, the veteran has also tangled with Juan Martin Coggi, Carlos Baldomir (twice) and Middleweight Champion Sergio Martinez (twice)—covering a wide range of champions. You rarely see .500 records with fighters with this many bouts. Throw in the ten draws and Rojas has the coolest .500 record in boxing.
Boxers With Crazy Records: Guys Who Are Not Easily Discouraged
Alexandru Masea, Record: 0-53
53 fights and 53 losses. Poor guy can't even manage a "no contest" or a technical draw along the way. Part of you feels compelled to laugh, while the other part begrudgingly wants to admire the guy. Believe it or not, it actually takes some skill to survive an 0-53 record and still be in one piece. The only recognizable name on the Romanian cruiserweight's resume is Arthur Abraham, who knocked Masea out in the 3rd round in 2004 in his 6th pro fight. In an effort to find provide some silver lining, Masea, 34, has gone the distance in 40 of his 53 fights.
Gabor Balogh, Record: 2-77-5
The Hungarian began 1-0-1 and has proceeded to win only 1 of his last 82 fights—that coming against an 0-18-1 fighter. All 5 of his draws are either against debutants or fighters with extreme losing records. With all due reverence to Hungarian nomenclature, you just wouldn't figure a guy named Gabor Balogh would be that good of a fighter, would you?
Szabolcs Gergely, Record: 0-41
At 42, the Hungarian (what's going on over there?) will probably not be able to touch Masea's "0-for" prowess, but is in the same weight class as the Romanian. How about a fight between the two in a "winner-must-retire" match? Having been stopped in 27 of his 41 defeats against a collection of Hungarian/Slovakian telephone book filler, it is clear Gergely is a step below Masea. Poor Szabolcs can't catch a break.
Marian Banciu, Record 0-34-2
The Romanian has been stopped in 29 of his 34 defeats, and both draws were in his first 4 fights—both to the same winless fighter. When exactly do they begin to entertain the idea of stripping a fighter's license in that part of the world?
Bheki Moyo, Record: 0-31-1
The South African plies his trade in the UK. One of the most durable of the winless group, having commendably lasted the full route in 27 of his 31 losses.
Anton Glofak, Record: 2-80-8
The Slovak has been knocked out 41 times, with both of his wins against debuting fighters and his draws against fighters with records almost as horrific as his own. Glofak, 40, hasn't fought in almost a year, making it look like maybe he's had enough. Nobody likes a quitter.
Eduardo Gutierrez, Record: 3-58 (1 KO)
Gutierrez represents the west, showing hapless losing is not a practice that is only tolerated in Europe. The 34-year old is actually showing improvement, winning 2 of his last 13 fights following a 35-fight losing streak. Why stop when it's starting to get good?
Johnny Greaves, Record: 3-65 (1 KO)
The Englishman Greaves, 32, has only been stopped in 10 of his 65 losses. Notable is that Carl Greaves is listed as his manager, leading one to assume that a relative of Greaves exists who isn't telling him to retire.
Jose Carlos Amaral, Record: 1-58
Amaral, from Brazil, has one solitary decision win over a debuting fighter to show for a career that is over 18 years old.
Alejandro Sosa, Record: 1-24-1
Nothing too unusual about a fighter with a record this bad. It's just that one would have figured a guy who had Tony Montana working for him could do better.