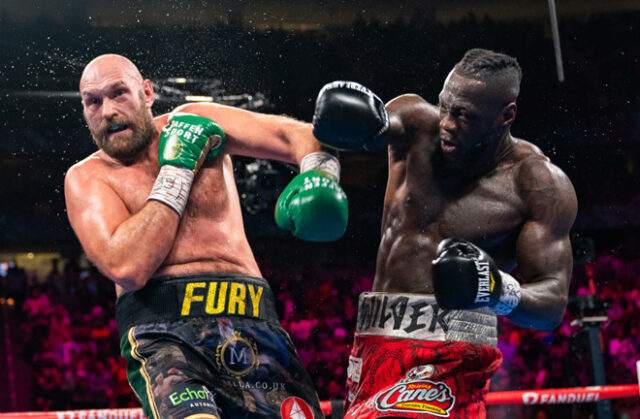 Deontay Wilder may be the hardest single punch knockout artist in the history of the sport, nearly 70% of people would take the gamble by taking a right hand on the chin from the fearsome American, a poll has revealed.
Wilder had already racked up 32 straight wins by knockout when he seized on his opportunity to become world champion at the first attempt going the distance for the first time in his professional career to secure the WBC heavyweight world title against Bermane Stiverne in 2015.
Knockout after knockout followed and even in a contentious draw with Tyson Fury in 2018, 'The Bronze Bomber' showed that he is dangerous right to the very end, blasting Fury to the canvas, in a combination that would have left 99% of heavyweights unconscious.
Even in a brutal defeat to Fury in their trilogy clash in October 2021, the Alabama native sent shockwaves down the Brit's body when he landed a devastating right hand with 'The Gypsy King' looking like he was vibrating before dropping to the floor.
The 37-year-old took a year out before icing Robert Helenius in one round with a right hand which he didn't appear to even put his full force into and he has now been ordered to face Andy Ruiz Jr in a WBC final eliminator.
🤔 Would you take a right hand to the chin (no gloves) from a prime Deontay Wilder for £1m? 👀#Boxing

— Pro Boxing Fans (@ProBoxingFans) January 6, 2023
So we asked the question to our Twitter followers, would you take a right hand on the chin from Wilder for £1m?
To our shock, 68% of voters said they would be willing to let 'The Bronze Bomber' slam a right hand in their chin for this life-changing money, whilst 32% took the level-headed decision to avoid the beating.
One user even said he would take two clean shots given the money at stake.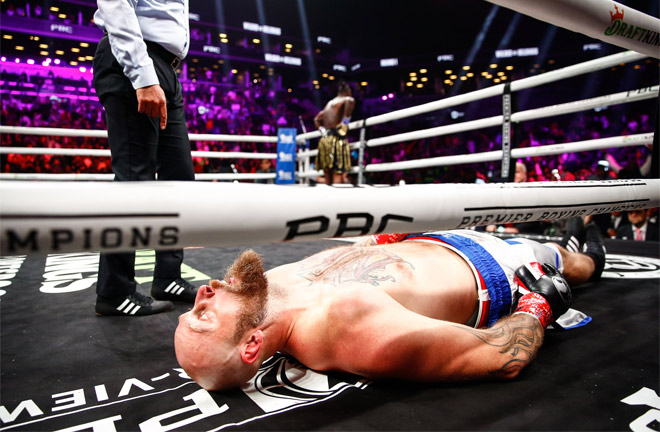 "Give me 2 of em!" one user said.
Another user suggested he would wear some protective head gear to withstand the punishment.
"Hell yeah because you never said I couldn't wear a helmet," the user wrote.
Other more sensible voters were less daring and did consider the potential damage they would endure if they were to be struck by Wilder.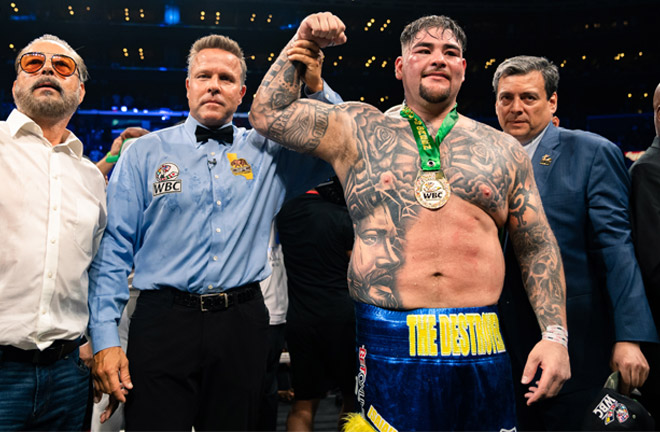 One user wrote: "Pretty sure this would give most humans brain damage bare minimum."
Another said: "It depends, is it a completely free shot? Or are you allowed to feint and move? If its a completely free shot just standing there still, he might well end you."
Give me 2 of em! https://t.co/5vAU2XRrVl

— Rossi (@RKH4658) January 6, 2023
Pretty sure this would give most humans brain damage bare minimum

— Matthew (@mattbrad94) January 7, 2023
It depends, is it a completely free shot? Or are you allowed to feint and move? If its a completely free shot just standing there still, he might well end you

— Alba Boxing (@boxing_alba) January 6, 2023