Fighting his way to the top of the hierarchy of heavyweight boxing is the priority of Polish superstar Adam Kownacki. It's unquestionable that heavyweight boxing is back on the rise and Kownacki believes it is just a matter of time before he takes his throne. 
"I think it's right around the corner, a couple more fights and I'll be ready. I mean I think I'm ready now but with the way the fights are playing out I'll have to wait my turn but it's all good, I'm just doing what I planned. I'm making sure I'm more and more prepared and when the time comes I'll capitalise on it."
Kownacki is only in the sport due to certain circumstances that have happened throughout his life. During his conversation with me, there were a number of times where I felt Adam could have either never turned professional, he could have retired or he even may have never thrown a punch. Instead, he was taught how to fight before riding a bike, a lottery win brought him to Brooklyn, the only place in the world where he felt he would have boxed competitively. 
"I left [Poland] when I was seven so I don't remember that much except that I loved to ride the bike. My older cousins taught me how to fight first. They are ten years older than me, so they always taught me how to protect myself and how to fight."
Growing up in communist Poland was a difficult time for the Kownacki family and the reason for moving to the USA. However, the family would forget about all the politics and poverty when their other Polish heavyweight hero was inside the squared circle.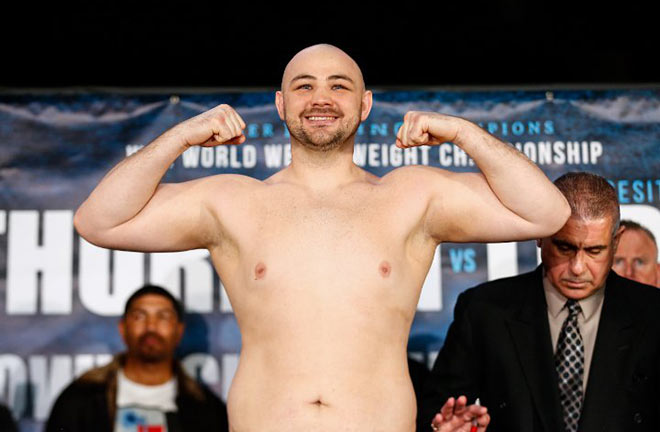 "In Poland communism had just settled and it was hard, a huge democracy was coming in and it was hard for a lot of families to find jobs. I remember every time Andrew Golota fought we used to gather around at my house, my parents would have their friends over and we used to watch him fight. It was an awesome atmosphere and he brought us joy through the fights he brought to us."
After much deliberation, Kownacki's father made the life-changing choice to pack up and leave Poland behind. New York-bound the family started a new life in Brooklyn and Adam found a new home inside the Gleason's gym. 
"There was a green card lottery and my parents entered it and they ended up getting a green card. It was a tough decision but they thought it would be better for me and my brothers to have our future here in the States. If I didn't move to Brooklyn it would also have been hard for me to box, luckily I managed to live in Brooklyn where boxing's huge so I was able to find a gym and start boxing."
After a successful stint as an amateur, in which Adam reached four New York Golden Gloves finals in a row two of which he won, had set him up perfectly for the professional ranks. Four fights into his paid career Kownacki suffered a setback. A big undercard slot on the horizon and injury struck, a three-year absence followed.  
"I broke my hand, it was horrible. You start doubting yourself, I was 4-0 with four knockouts. I was supposed to fight in the Tomasz Adamek vs Michael Grant undercard. Three years out was tough, my fans kept asking me when am I fighting [again] and that kept me motivated until I healed back up and started fighting again. I think it was there for a reason, I had matured a lot as a human being so maybe it was meant to be."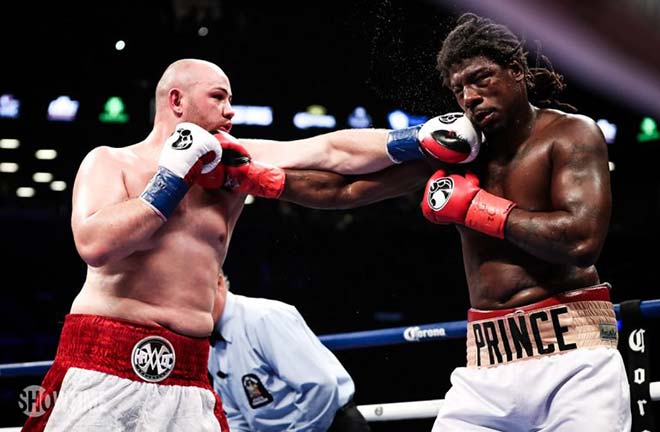 April 2013 the Polish heavyweight, hungrier than ever continued his knockout streak, the streak continued for his next five fights. Now, 20-0 Kownacki boasts wins over former IBF world heavyweight champion Charles Martin and two former WBC world heavyweight title challengers, fellow Pole Artur Szpilka and more recently Gerald Washington blasting the latter out inside two rounds. 
"I trained for ten rounds and that's what I was ready for. Luckily I was able to catch him, actually in the first exchange I caught him with a left hook and that dazed him a little bit. I wanted to get him out earlier than Big Baby [Miller] did it, which I did and I was happy about. I like the quicker stoppage so I can focus on my next fight. What's key is to look spectacular, you know, to look good. The quick stoppages make you better for the casual fan you know."
Having since outpointing Chris Arreola the Pole has worked his way up the rankings, Kownacki finds himself ranked number three with the IBF, number five with the WBC and the WBO. Just outside of the three musketeers sits Dillian Whyte alongside Kownacki, the two men have shared a camp together and the Pole is relishing the fact there is so much competition in the division.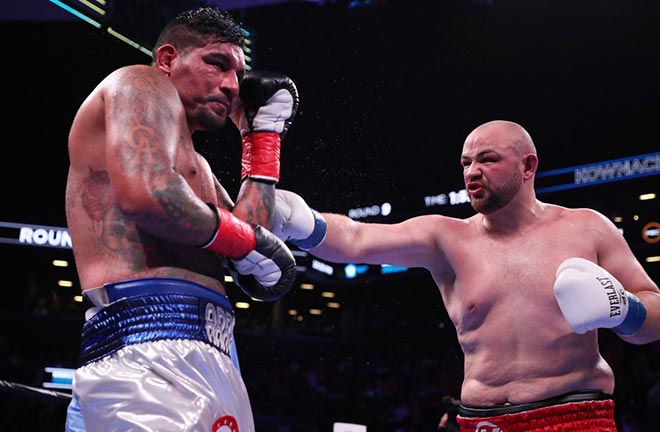 "[Whyte] is a great fighter, I've met him in camp with Klitschko. He's a great guy. Hopefully, he gets a chance, it'll be interesting. The heavyweight division itself is in a great position with a lot of great fighters and a lot of great fights to be made. I think it's a great time to be a fan of boxing and I can't wait to see what the next couple of years brings. My goal is to be the first Polish heavyweight champion of the world. That's my calling, that's my ambitions. That's what I'm trying to do and hopefully, I can accomplish it."
The heavyweight division has seen Deontay Wilder vs Tyson Fury, Anthony Joshua making his American debut June 1st in a loss to Andy Ruiz Jr and Wilder making light work whilst defending his WBC world heavyweight title against longtime rival Dominic Breazeale. Kownacki has his say on the two unbeaten fighters at the top of the food chain.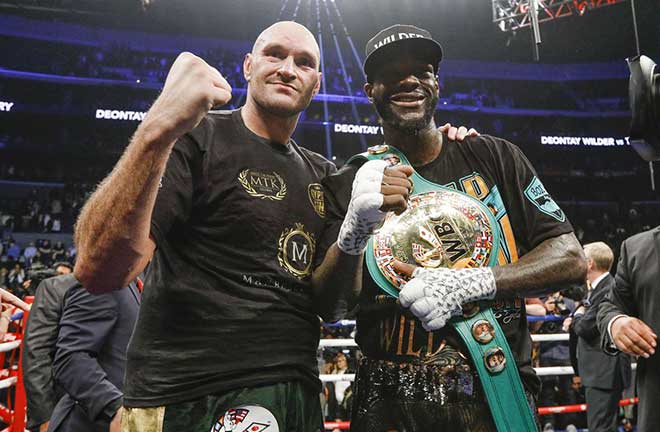 "It's interesting. I thought there would be a rematch [between Deontay and Tyson sooner] but they decided to choose a different route which was kind of shocking to me. But I guess that was the best move for Fury or that's what he felt was the best move for him. Which is weird because I thought he wanted a rematch but it is what it is."
With the combination of patience and determination Adam Kownacki is certainly knocking on the door of the big boys and could well be on his way to achieving his ambition of becoming the first Polish heavyweight champion of the world.