November 1991, Ormoc City was torn apart by Tropical Storm Thelma or better known in the Philippines as Tropical Storm Uring. A small city left to fight one of the deadliest of windstorms in the country's history. Twenty-eight years on one Ormoc native is still fighting on but this time it's in the ring.
John Riel Casimero finds himself once more the underdog in a world title bout on English soil and is looking to make it two wins out of two in London. This time in the opposing corner is South African, Zolani Tete who has spent the last twelve months out of the ring due to injury. 
"We prepared well for the [Charlie] Edwards fight so fighting in the UK was really a great experience for me. 
"I am super excited to fight Tete. This is my dream fight to show the world what I am capable of. I will do anything to win this fight. Tete is taller than me, that's my only concern. With regards to his power, I am not worried because I have had a lot of powerful opponents before and I manage to handle it well.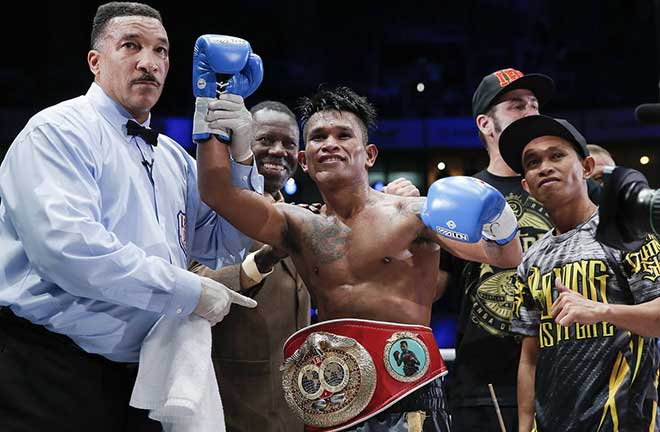 "[This fight is] very important because it is my opportunity to once again showcase how good 'Quadro Alas' is. This is a dream come true fight for me, before I was dreaming of fighting [Roman] Chocolatito [Gonzalez] but now he's gone, Tete is my dream fight."
After stepping into a boxing gym in 1998 little did Casimero know then that his fistic displays would lead him and his family out of poverty and into superstardom after pledging his future to the sport after leaving his education years behind him. 
"I started boxing at the young age of eight, my childhood was simple. I came from poverty. I finished third-year high school and focused on boxing at the age of sixteen. I chose boxing because it is the only way to escape poverty and I also love it.
"When I was in Omega they gave me the 'Quadro Alas' nickname because according to them I am considered the only hope they have for a world champion."
The Filipino faces Tete after beating the teak Mexican, Cesar Ramirez who's last loss came in 2016 against Irishman, Ryan Burnett. Ramirez entered the bout with five stoppages in his last six wins making this an extremely dangerous battle for Casimero who himself was coming off the back of three successive knockout victories, he was now once more victorious via stoppage, now mandatory for the WBO bantamweight world title and interim champion. 
"I was happy with the outcome of my fight with Ramirez. He was tough and it was difficult because he was tall. I was happy I got the knockout."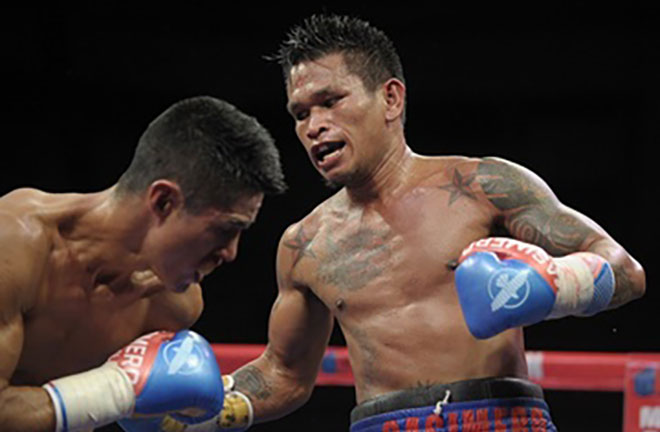 Many fans felt aggrieved that Zolani Tete had withdrawn from the Comosa led tournament, World Boxing Super Series but many can't be disappointed that his first bout back will be against Casimero and the winner is likely to face the winner of the tournament finale, Naoya Inoue vs Nonito Donaire. 
"That's my personal target and dream. If I get past Tete I would be honoured to fight the winner of the World Boxing Super Series tournament. 
"I would like to thank all my supporters, the boss, Manny Pacquiao and Sir Sean Gibbons for giving me an opportunity again. I owe this to them."