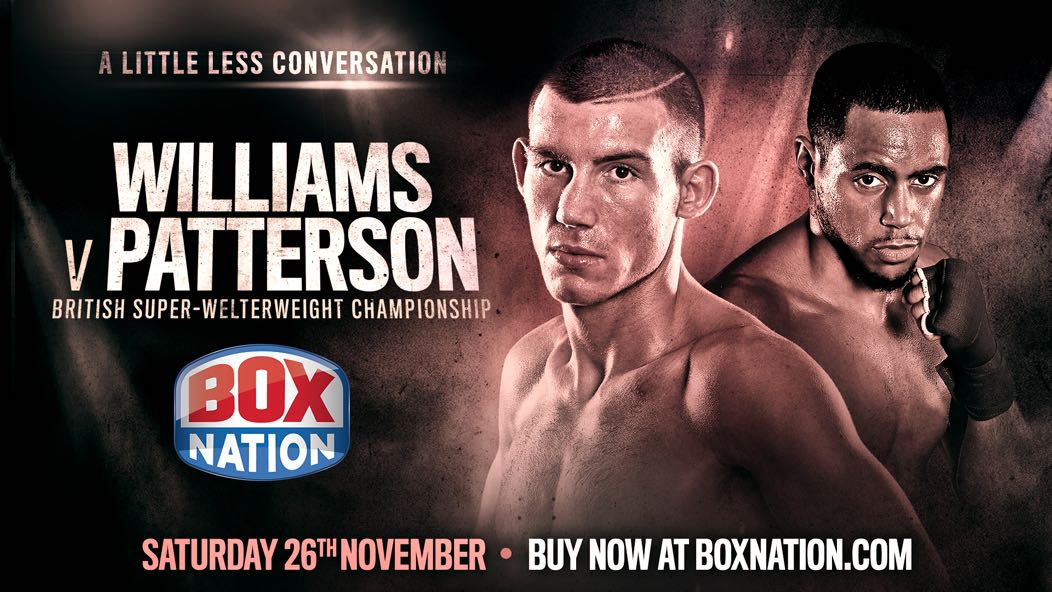 Dulwhich dancer Ahmet Patterson has promised to outbox Liam Williams when they clash for the famous Lonsdale Belt later this month. The undefeated rivals go head-to-head at the Motorpoint Arena Cardiff on Saturday, November 26th.
Patterson (17-0, 7 KOs) is confident of picking up his fourth professional title after impressively dismantling Dudley's Ryan Aston to win the Vacant IBF International Super-Welterweight Championship at York Hall back in January this year.
"I don't worry about power," said Patterson. "At the end of the day you can only hit hard if you can land. If you can't land anything then you're just wasting energy. Throwing powerful punches at thin air isn't going to get you anywhere."
"My place in the ring is not to get hit. I want to take as few hits in my career as possible. Some fighters like to take shots before they throw them back but I'm smarter than that. Hit and not get hit is the name of the game."
Trained by Martin Bowers at Canning Town's famous Peacock Gym, the supremely confident Patterson is relishing heading into the dragons' den to take on local hero Williams. He defeated Yorkshire's Chad Gaynor in Sheffield to pick up the English Welterweight strap back in 2014 and is predicting another memorable away day on the 26th.
"It doesn't matter where we fight. I'm completely unfazed. I don't care. As long as there's a ring we could get it on in a pub garden! Nothing that goes on outside of the ring is going to have any affect on the fight. When the bell goes it will be just me and Liam getting it on; nobody else."
Williams (15-0-1, 10 KOs) stopped bitter rival Gary Corcoran last time out at the Cardiff Ice Arena to retain his British Super-Welterweight title. Patterson's speed and agility pose new threats to the Boxing Writers' Young Boxer of the Year.
"If me and Gary faced-off I already know how it would go down. I don't want to talk about it too much as it's disrespectful but I know what I did to him in sparring. I would have got Gary out of there earlier than the eleventh round.
"Liam got the win over Gary and fair play to him but he's facing Ahmet Patterson this time not Gary Corcoran and it's a totally different fight."