The International Boxing Association (AIBA) is delighted to have unveiled its World Boxing Academy in the Almaty region of Kazakhstan.

With the backdrop of the AIBA World Boxing Championships Almaty 2013, which is ending in a few hours, the timing couldn't have been more perfect. A number of dignitaries – including AIBA Executive Committee Members, Directors of the Kazakhstan Boxing Federation, and representatives of AIBA National Member Federations – traveled to Talgar on Thursday, October 24 to visit the pioneering facility first hand.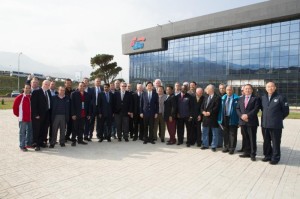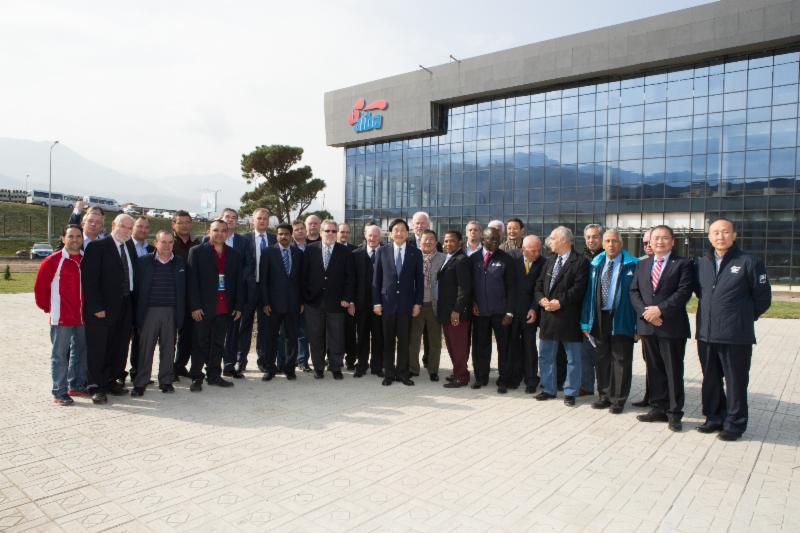 As a man who is also an experienced architect, AIBA President Dr Ching-Kuo Wu was well placed to lead the tour of the Academy. All visitors were stunned by the quality of the accommodation that can house up to 170 people, as they explored the 21,000m2 facility and were delighted by the space given over for five dedicated boxing rings. There is also sufficient room to hold a small competition within the venue.
The swimming pool looked inviting with an enormous window overlooking the snow peaked mountains and lush natural park land. The same can be said for the new running track and football pitch, which offers a view that is simply breath taking.
In addition to these facilities and a dedicated strength and conditioning center, athletes will benefit from the medical and sports science capabilities available, classroom space for educational programs and dedicated staff for nutritional, sports psychology and post career development advice. It goes without saying that they will also have the guidance of the world's leading boxing coaches and cutting edge video analysis technology.
The Academy also has the capacity to host conferences and educational activities and is expected to be fully operational by the beginning of next year.
Dr Wu paid homage to the Kazakhstan Boxing Federation and the national government: "Having accepting AIBA's request, the Kazakhstan Boxing Federation and the Kazakh Government have given their utmost efforts to build this Academy in the shortest time possible for the global boxing family".