British boxer, Amir Khan, has been attempting to call out Floyd Mayweather out of retirement and have the fight he has wanted for several years.
Khan, now 30, hasn't stepped into the ring since his KO loss by Canelo Alvarez back in May 2016, and since then, the former Super Lightweight has been recovering from hand surgery.
Khan now eyes a comeback to get his career back on track after a turbulent few months with his personal life being affected.
Khan wrote on Twitter.com, "I know it's been a year I've not fought due to hand surgery. I'm ready to make comeback at 30 years of age. Say what you like Canelo was getting out boxed. I was winning on cards. He had power and caught me with a huge right. Thats Boxing. Mayweather doesn't have the power".
He then sent another tweet stating, "In any fight I've never been out boxed. Mayweather khan fight would be a game of chess. Speed movement and accuracy will cause him problems".
It is highly unlikely to see Mayweather vs Khan due to the retirement and a record that boasts 50-0 looks a lot better that 51-0. Khan needs to focus on gaining fitness  and a more realistic challenger would be long time rival, Kell Brook, who has not shied away from proposing a fight with Khan.
Khan hasn't dispelled the move for a fight with Brook but has stated that it would likely take place in 2018, once the two have had a few 'warm up' fights first. Both boxers, if they were to face each other in their next fight, would be coming off losses.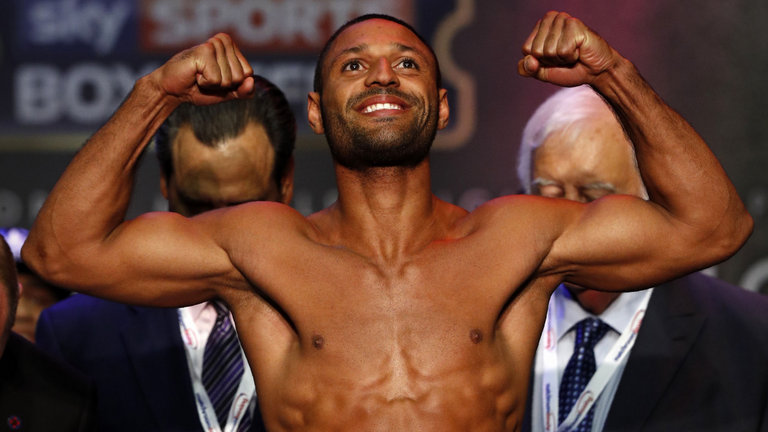 Kell Brook wasn't impressed with Khan calling out Mayweather and sent his own tweet on Twitter.com to the Bolton man.
@amirkingkhan if you wanna play kiss-chase with retired men shame,really. get in with me n I'll fast track ya into collecting your pension ?

— Kell Brook (@SpecialKBrook) October 23, 2017
What are your thoughts on Khan vs Mayweather IF it happened? Does Khan still have it and how long do we have to wait for Brook vs Khan?
Give us your thoughts?