WBO Middleweight champion, Billy Joe Saunders, will defend his title against David Lemieux on 16th December 2017, in Canada.
The two were in Canada for the press conference ahead of the fight and both boxers had their say. Saunders spoke of the upcoming fight and the immediate goal if he is to defeat Lemieux.
"This fight has good fight written all over it. There is a lot at stake. I'm going to be very aware because as you all know, boxing is a funny game, it can end very quickly with one punch. And it goes both ways. David is going to eat some, and he's going to beg me to finish him off.
"Styles make fight. It's the classic match-up between the boxer and the puncher and I'm looking forward to it. I was born to fight, and I'm going to prove it by unifying the belts as soon as I'm done with David.
"Lemieux shows a lot of heart when he comes to fight but the real truth is, I'm to slick and too good for him. I'm in boxing to win and defend my belt all over the world, Lemieux is my tester for the winner of Canelo and Golovkin. "
Saunder's trainer, Dominic Ingle believes the fight is a good test if the Brit wants to face GGG.
"David is a great fighter, big puncher and a clever boxer. Billy is in a very good place and he's had some brilliant training and a great camp so far. He is super confident to put on a great show. Hopefully, Dec. 16 is going to be a great night of boxing!"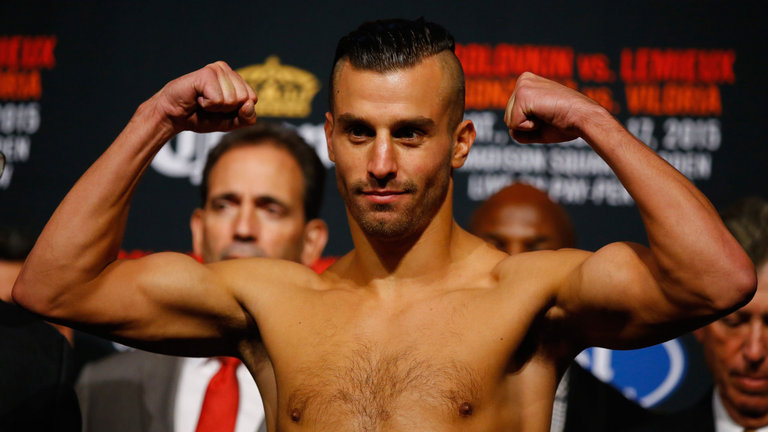 Lemieux, the former IBF Middleweight champion, spoke with confidence and is ready to take the title from the current champion.
"I think that you are in for a surprise. I will be at my best and take the title from you.
"If the fight demands me chasing you, I will chase you. If the fight demands me to go toe-to-toe, I will. On December 16, I promise that I won't leave the Place Bell without the belt. I'm extremely excited. Let's get it on!"
Lemieux's trainer, Marc Ramsey, stated how proud he was of training Lemieux and that the Canadian will provide a show for his fans.
"I'm proud to train a boxer such as David Lemieux, who is a true warrior, a real champion, always up for real challenges. As soon as we found out that facing Canelo wasn't an option, we started looking at other options. David's request was clear, 'I want to face the best fighter available.' And, we found it in Saunders, and it's going to be a good challenge for David. Once again, he will give the fans a show to remember and a beautiful Christmas gift.
Billy Joe Saunders and David Lemieux will go to battle on the 16th December 2017, live on HBO.