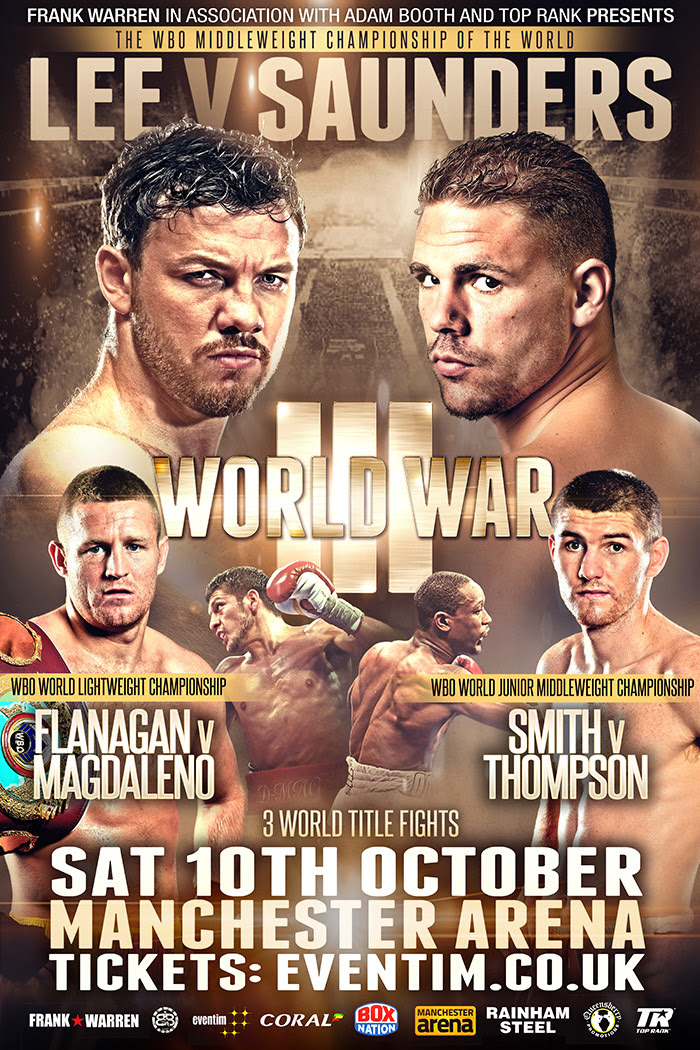 Andy Lee has been overwhelmed at the number of Irish fans set to travel to Manchester for his title clash with Billy Joe Saunders. The WBO middleweight titlist goes against the unbeaten Londoner in an Ireland versus England showdown and has been taken aback at the number of fans snapping up tickets for the October 10th Manchester Arena clash.
Masses of Irish supporters disappointed at not seeing their hero fight on home soil following the rescheduling of his Limerick bout due to illness are refusing to be deterred and are buying up tickets in massive numbers to make the trip across the Irish Sea.
Together with the local diaspora the traveling contingent from Ireland will be loud and proud in another chapter of Irish-English sporting rivalry. Lee isn't going to let that faze him, however, and is focusing solely on taking care of a very dangerous Saunders, who he knows will be at his best.
"It doesn't surprise me to hear that there is a massive contingent of fans coming over from Ireland because they always show tremendous support to me and other Irish sports people.

"I'm humbled at the response for tickets – it just goes to show the loyalty of Irish fans and their love for sport.

"It's going to be like fighting at home when I'm in Manchester because of all the Irish in the arena. I know they're going to make it a very hostile atmosphere for Billy Joe and I intend to repay them by making it a night not to forget – it's going to be very special.

"Billy Joe is a very talented fighter and I know that he's going to leave it all in the ring on October 10th so you'll see the best of me that night.

"I've been on this stage before and know what it's like to be in world championship fights so I have that advantage against Saunders but in no way will I be underestimating him. There's things he does well and things he doesn't do so well – my job is to exploit those flaws.

"I'm preparing for 12 rounds but my record shows that I'm one of the biggest punchers in the middleweight division so I have that in my locker if I need to use it.

"I really believe this fight will be one to remember, because both of us can box and fight, but I am the one with the world class knockout power, and that will be the difference."