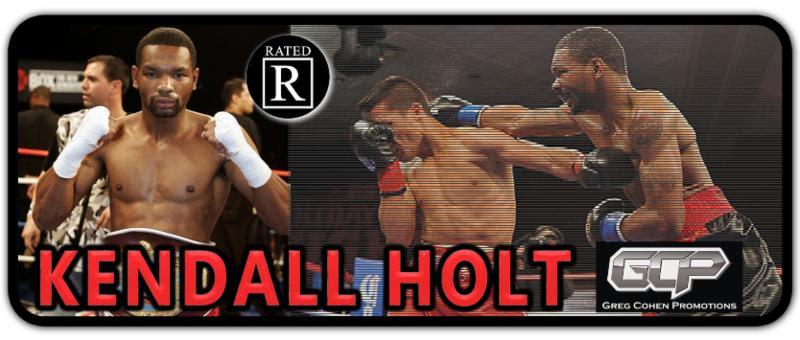 Greg Cohen proudly announces the signing of former junior welterweight titlist Kendall "Rated R" Holt to a promotional contract. Holt (28-6, 16 KOs), from Paterson, New Jersey, hasn't been in the ring in over two years, but is eager to get back in the swing of things and take on the world's top welterweights.
"I'm excited about having another opportunity to fight and become champion again," said Holt. "I'm super thankful and grateful to Sarah Fina and Greg Cohen for giving me this opportunity."
Holt won the WBO Championship with an electrifying knockout of then-champion Ricardo Torres in 2008. His fast hands and superior punching power have put him in several electrifying fights against many of the world's best fighters.
"I'm thrilled to have him aboard," said Greg Cohen. "Kendall has been resting and rejuvenating and now he's 100% ready to get back in the mix at 147 lbs. Being from New Jersey, I've always been a big fan of his and I'm very excited to be working with him now. Kendall is always in great fights and still has the speed, reflexes and power to beat anyone in front of him on any given night."
Holt says he plans on taking things slowly this year, so that next year he can stage an assault on the top of the division.
"My plans is to shake off the rust a couple of times this year. Then shake up the welterweight division next year by challenging the major players."