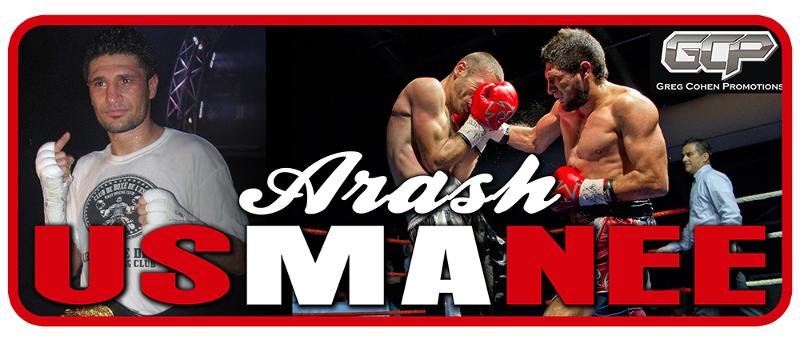 Last Friday at the Shaw Conference Centre in Edmonton, Alberta, Canada, one of the world's top super featherweights contenders, Afghani-Canadian Arash Usmanee (21-2-1, 10 KOs) returned to action with an eight-round decision over California's Juan Ruiz (23-13, 7 KOs).
In the ring for the first time since his brave showing against WBO #1 ranked lightweight Raymundo Beltran in April, Usmanee fought off frustration over Ruiz's veteran tactics to clearly win seven rounds.
Usmanee's promoter, Greg Cohen of Greg Cohen Promotions, says he was happy to see the Ruiz fight serve its purpose.
"Ruiz has gone the distance with a long list of top fighters and, true to form, he gave Arash eight rounds of work. One of the judges scored it a draw, but the other two were watching the fight and gave Arash a wide decision."
The victory puts Usmanee back into contention at his natural weight of super feather. Against Beltran, Usmanee started out quite well, but fighting on short notice against a larger opponent, he eventually tired and dropped a unanimous decision.
"Arash deserves another shot at the super featherweight championship and that's what we're after," continued Cohen. "He beat Rances Barthelemy everywhere but the scorecards and had a draw against the then-champion Argenis Mendez. Those are the top two guys in the IBF at 130 lbs. We're going to keep him busy and wait for the winner of the upcoming Barthelemy vs. Mendez rematch or a fight against any of the other top super featherweights in the world."