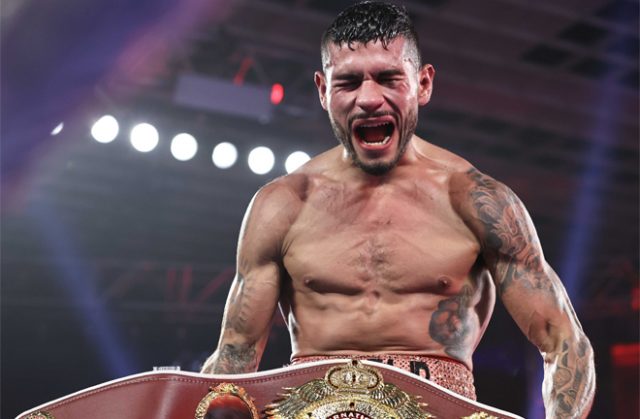 Arnold Barboza Jr says he is targeting a clash with fellow undefeated Super Lightweight contender Jack Catterall and is hopeful it could be made for a world title.
Barboza Jr (25-0, 10 KOs) overcame Alex Saucedo by unanimous decision on the undercard to Teofimo Lopez's victory over Vasiliy Lomachenko in Las Vegas in October.
Unified world champions Josh Taylor and Jose Ramirez are set to clash this year in an undisputed showdown with the winner bound to face WBO mandatory challenger Jack Catterall who stepped aside.
However, WBO International champion Barboza Jr, who is ranked at three by the WBO insists he would step into face the Brit if the winner of Taylor vs Ramirez vacates their crown and is willing to fight Catterall (26-0, 13 KOs) in his backyard.
"We've got to wait and see what happens with Ramirez and Taylor," Barboza Jr told proboxing-fans.com.
"Hopefully they vacate the belts and hopefully I can fight Jack Catterall, hopefully I can fight him for the WBO.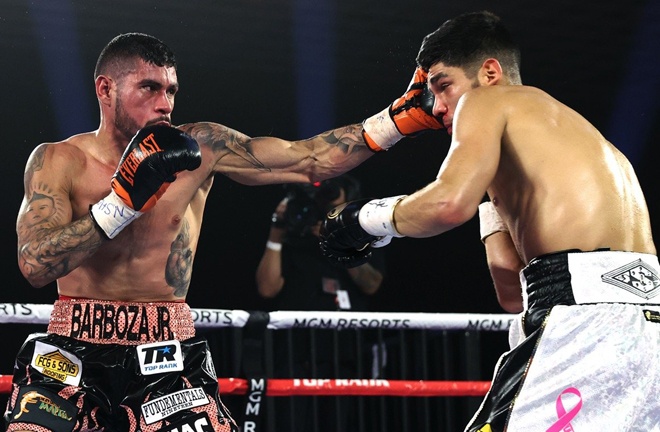 "I would love that fight, I'm pretty sure he will too and it'll be a great fight, he's a great fighter, he's a good fighter, very well rounded and very strong, very well conditioned, so we'll be ready for whatever comes thrown at us."
"I would love to go to the UK to fight him. I just signed with MTK so I would love to go out there and get some fanbase.
"So, let's do it, that's my plan, if I do fight Catterall I want to do it over there, I don't even want to do it here, I would love to do it out there."
Earlier this month, Barboza Jr signed a managerial pact with Rick Mirigian, manger to the aforementioned Ramirez and Vergil Ortiz Jr among others, as well as an advisory deal with MTK Global.
The 29-year-old believes his new team can take him to world title glory and insists he remains keen to face managerial stablemate, Ramirez.
"Rick has actually had his eyes on me for a while and we've talked for quite a while already," Barboza Jr added.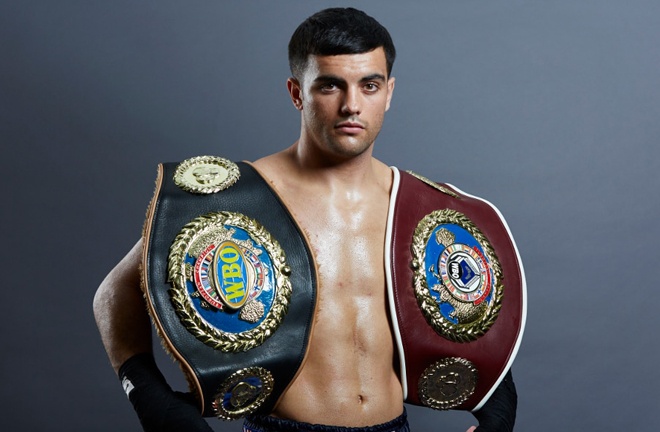 "I had other options, as far as a manager. My whole career I've never had a manager, my dad's kind of done my managing, but I just think we got to the level where we needed someone to get us to that next level, to set up the big boy table.
"I felt like Rick was the guy, he came with the plan. He came in and came out with the game plan, came up with the strategy and I liked it.
"On top of that, he brought in MTK with him as my advisors so that was a big plus for me as well.
BIG NEW SIGNING 🖊️@MTKGlobal and @RGMPROMO are delighted to announce the signing of unbeaten super-lightweight sensation @jrBarbozaArnold.

Barboza will be advised by MTK Global, and managed by Rick Mirigian.

DETAILS ➡️ https://t.co/yjJwomR3gy#TeamMTKGlobal pic.twitter.com/7V6GS0Nf5r

— MTK Global Boxing 🌍 (@MTKGlobal) January 8, 2021
"So, I was looking at it we've completed a powerhouse team, so now it's just time for me to do my job and to go out there and train and work hard and get the belts.
Asked if a fight with Ramirez could be more harder to make now, Barboza Jr replied, "No, I've still got my eyes on him, because he's the champion.
"Once he moves up, my eyes aren't on him anymore. That's one thing that we discussed too with Rick, signing him, was about Ramirez.
"I don't know if he's going to move up, I don't know if he's going to stay down, but whoever's at the 140lbs division, I have me eyes on. It doesn't matter who they're signed with or anything like that, I still want to fight the best, I still want to be a champion, so nothing's going to stop me.
"So, I'm just looking forward to the future and looking forward to what Rick can do for me."
Watch the full interview with Arnold Barboza Jr below where he reveals a conversation he had with Saucedo, who was unfortunately forced to retire following their fight, gives his prediction for Taylor vs Ramirez and discusses the Lightweight scene: