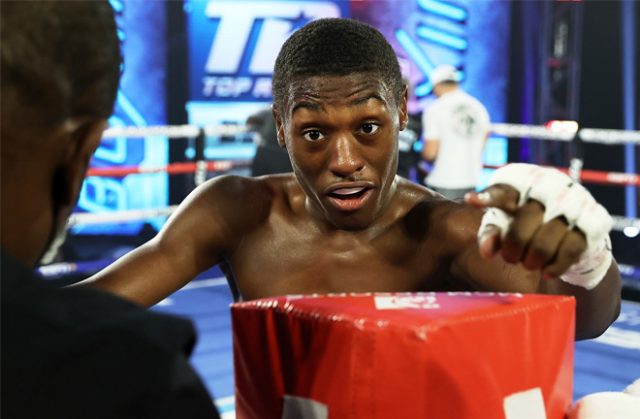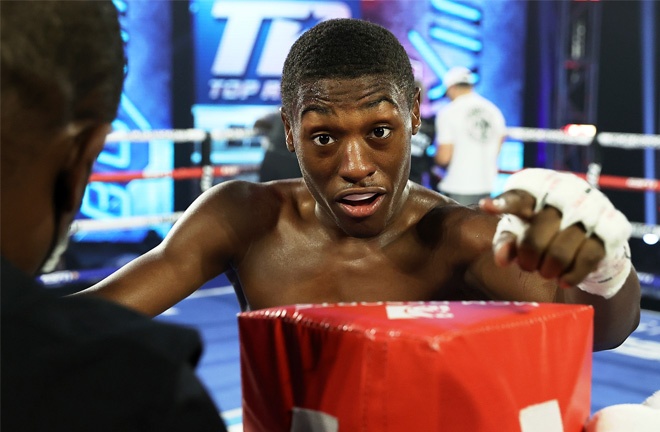 Top Rank find themselves with a roster filled with some of boxing's top prospects one of them being the undefeated Jahi Tucker.
Tucker has a current professional record of 2-0 (1 KO) having only just turned 18 (January 18th).
Jahi first walked into a boxing gym a little over ten years ago. Tucker became a little disillusioned with the sport by the time he turned 13 so walked away.
"I stopped because I was bored. At the time I wasn't getting any fights. I'd work out everyday, I'd put in everyday work, you know," Tucker told proboxing-fans.com.
"I was getting bored and annoyed especially when I'd see other fighters get a lot more opportunities to go and fight.
"They wasn't as good as me and I knew they wasn't as good as me. They were going to nationals and other tournaments and winning and I was like, 'I should have all these nationals,' so I just quit."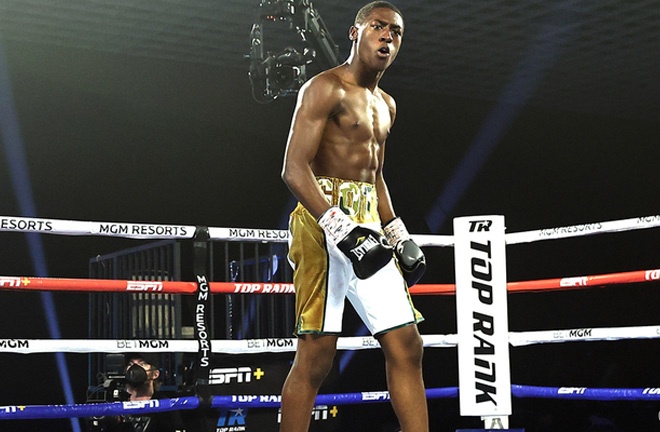 Two years on, aged 15, Tucker decided he should take boxing more seriously, as he knew how good he was at it.
"I always put a lot of time into boxing so I knew that it would be the one that I would take going forward. I never took any [other] sports as serious as boxing," Tucker added.
"Boxing was always the number one."
Tucker, like many amateur stars had his own Olympic dream, however when the coronavirus pandemic struck, the amateur game grinded to a halt with no light at the end of the tunnel so the 18-year-old had a decision to make, to turn to the professional ranks or wait it out.
A year on, amateur boxing has still not returned worldwide but Tucker is now in camp for his third paid bout.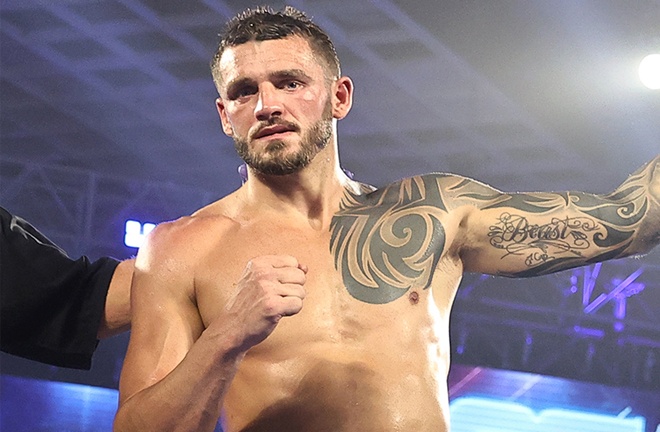 Joe Smith Jr faces Maxim Vlasov for the WBO Cruiserweight world title on February 13, which is where Tucker will take to the ring for the third time.
Unfazed by the global platform Jahi is exactly where he is supposed to be.
"I'm getting used to it. It's a big stage, I fought on the biggest card of the year last year [Vasily Lomachenko vs Teofimo Lopez] that was kinda crazy!"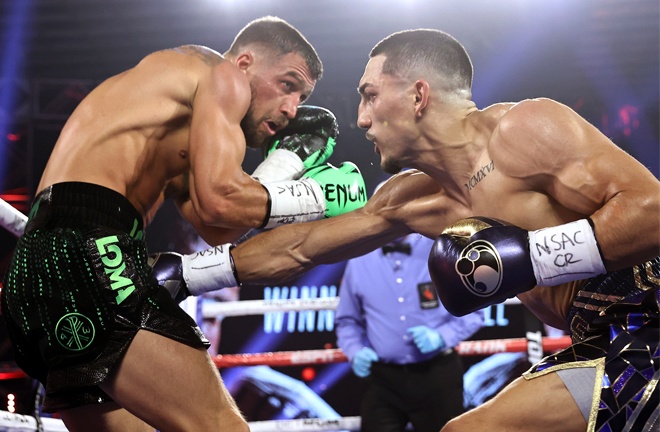 Despite fighting at Welterweight in 2020, Tucker has already discussed plans with his team about aiming for world titles from Super Lightweight up to Light Heavyweight.
"I'm trying to get down to 140 and I want to get a belt before I hit 20 [years of age].
"I feel like 140 is my best chance to win a belt politics-wise. Skill-wise I feel like I could go to any division and win but at 140 I feel like it's easier just to get a belt there.
"Honestly, I'm going to try and get as many divisions as I can get.
"After I get that 140 belt, because I don't think I can hold 140 for that much longer, hopefully we can get a belt at 147, then get a belt at '54, '60 and just keep going until it makes sense to not go no more.
"To try and go down as one of the greatest boxers to ever do it that's the main goal here."
Check out the full interview with Jahi Tucker below: